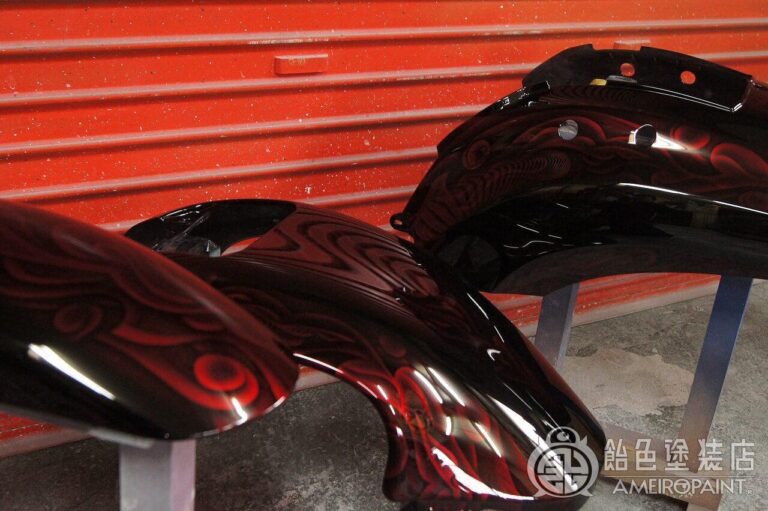 Candy graphic paint on front and rear fenders and dummy tank covers.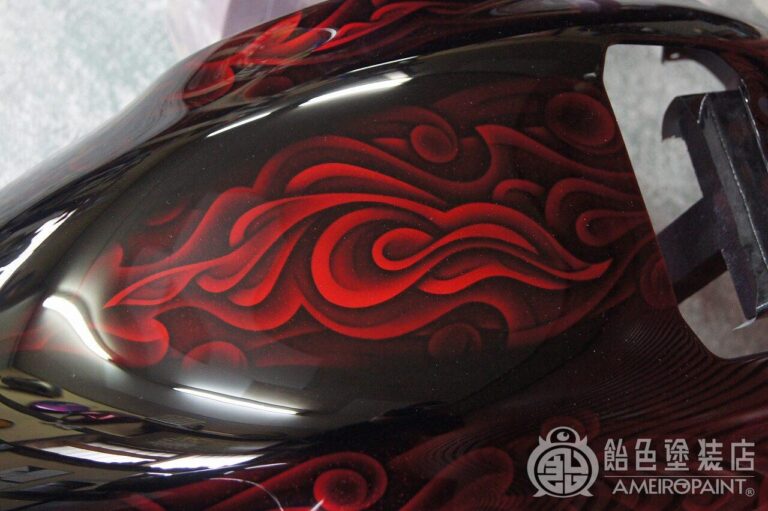 The candy red graphics are placed on the center and sides, and the solid black is blended in with a blur.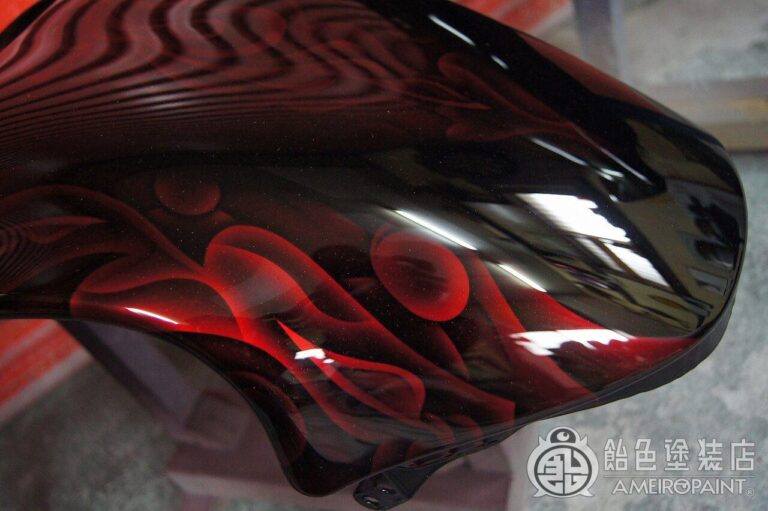 When viewed from the side when assembled, it will be a red motorcycle.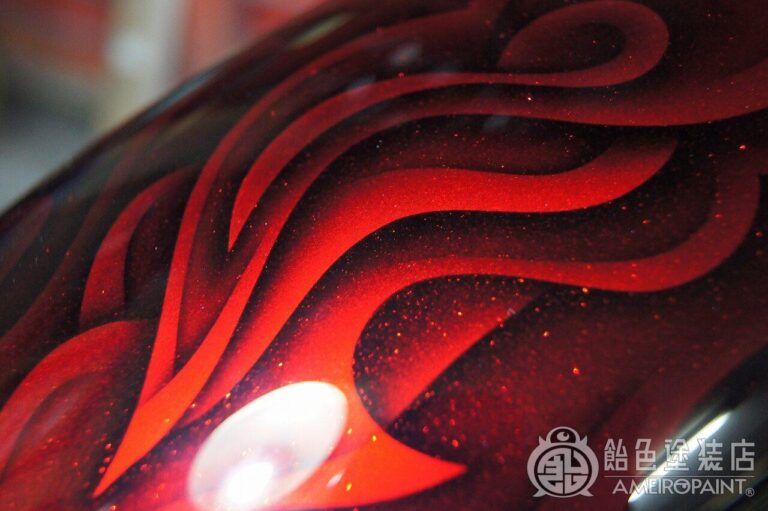 The tip of the front fender.
Monotone with metallic and solid black, coated with candy red.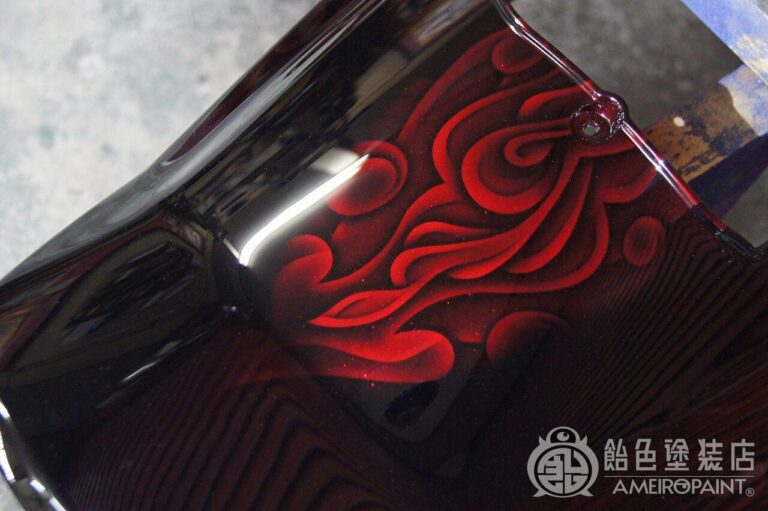 Like the tank cover, the fenders have graphics on the center and sides.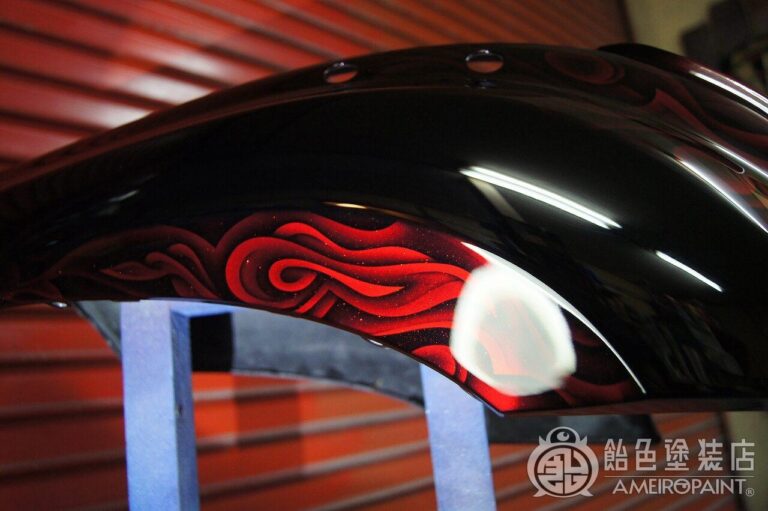 The rear fenders are hard to reach at the bottom of the side, but the graphics are firmly contained.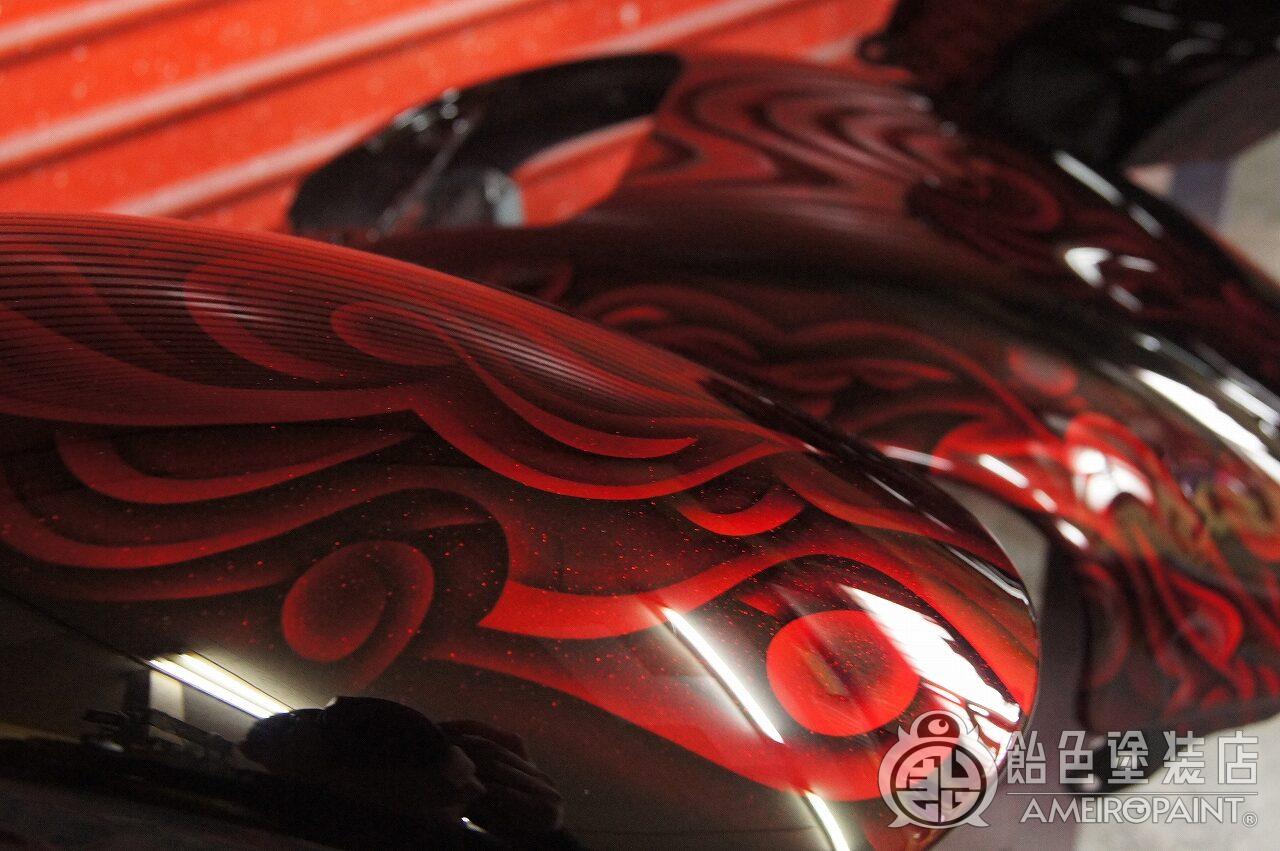 It is a custom paint that claims to be calm in low light and strong light.
CUSTOM PAINT YAMAHA V-MAX Candy-Red Graphic
OWNER
T.W
CANDYPAINT
BASE
Solid-Black
Metallic(WRAP)
Ultra-Mini-Flake
PAINT PROCESS
-Japanese Page-
SET PAINT