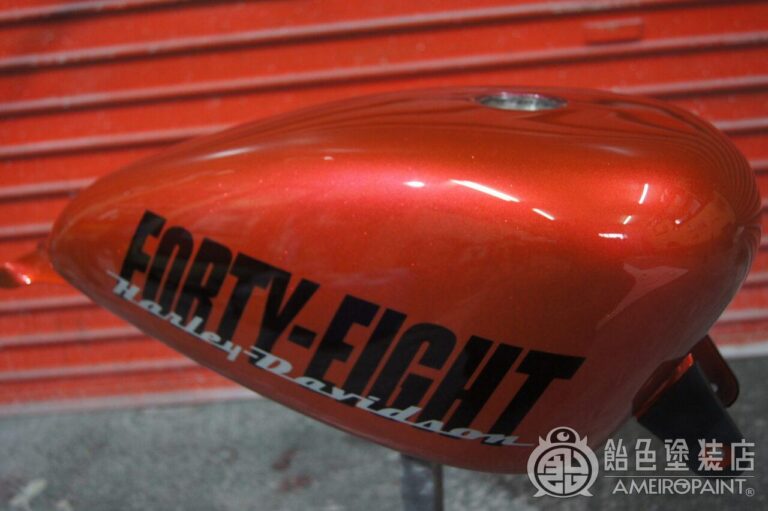 Custom paint FORTY-EIGHT logo on 883R tank.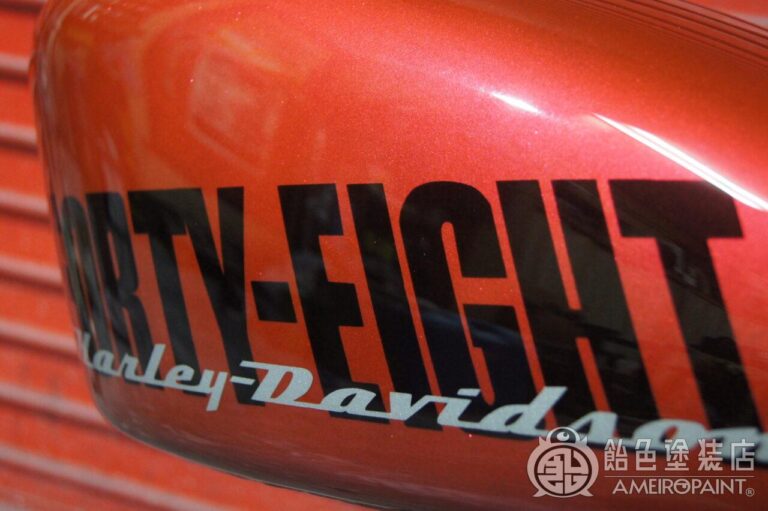 I chose Ultra Mini Flake so that it wouldn't be too flashy.
Solid black is hidden in the base to emphasize the shadow of the shape of the tank.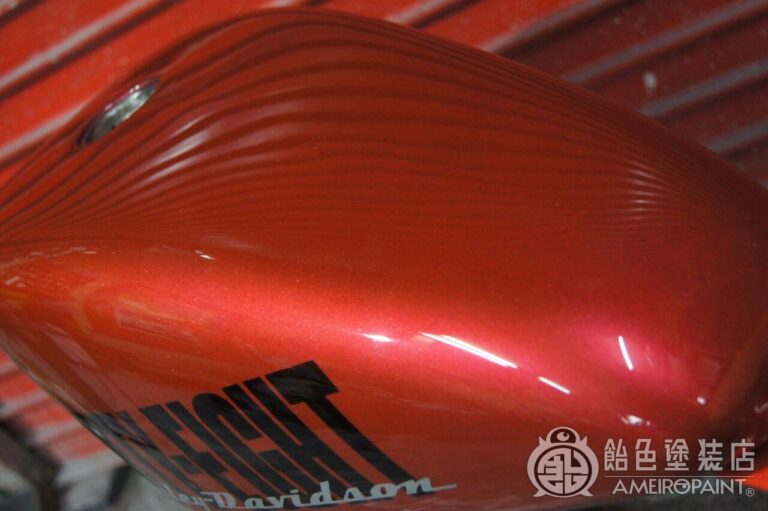 The candy color is Scarlet. It is a precious color that has been discontinued.
Depending on the amount of light, the vermilion to redness may increase.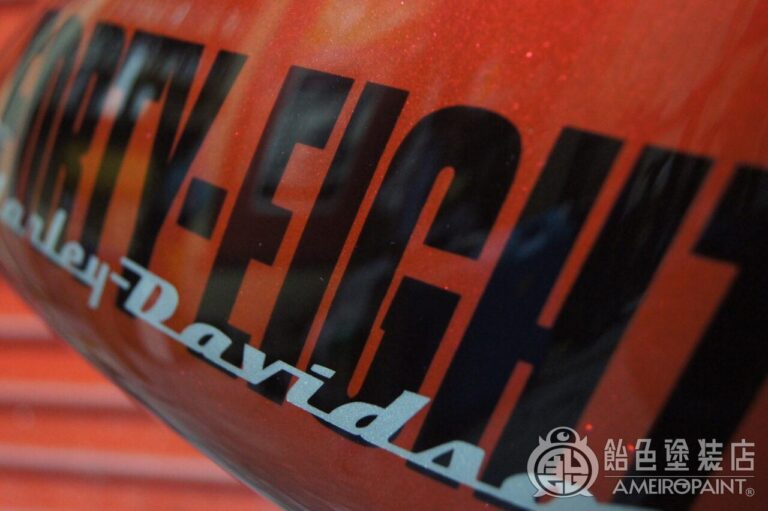 The color of FORTY-EIGHT is smoke.
Harley-Davidson used fine metallic.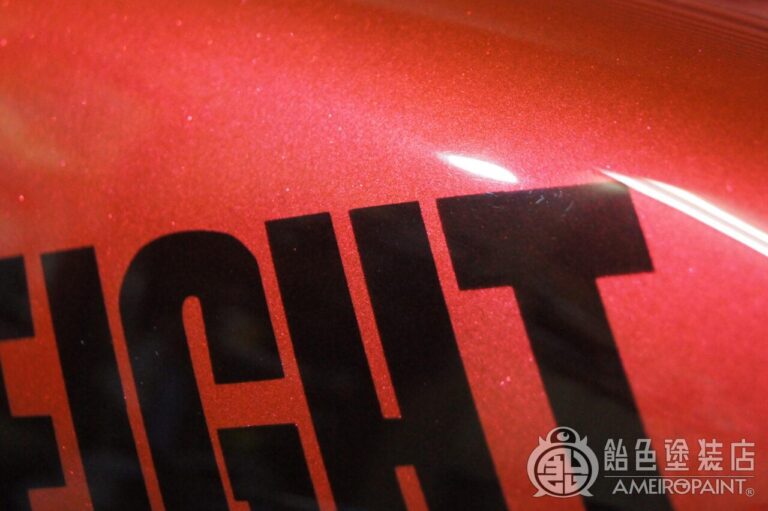 It looks black at first glance, but can you see the flakes shining a little?
I tried to leave a little shine so that I could enjoy the change in the color of Scarlet.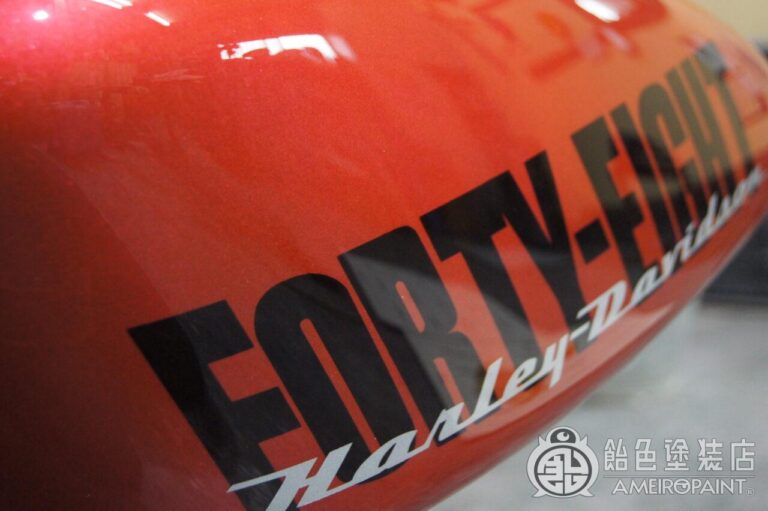 Scarlet is a candy color with interesting color changes.
Why did it become out of print?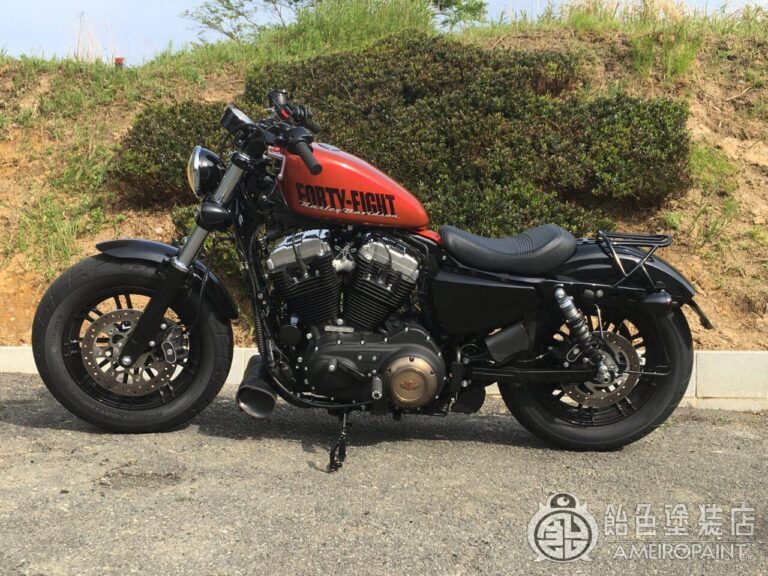 OWNER
Hiroshi
CANDYPAINT
BASE
Solid-Black
Metallic
Ultra-Mini-Flake
PAINT PROCESS
-Japanese Page-