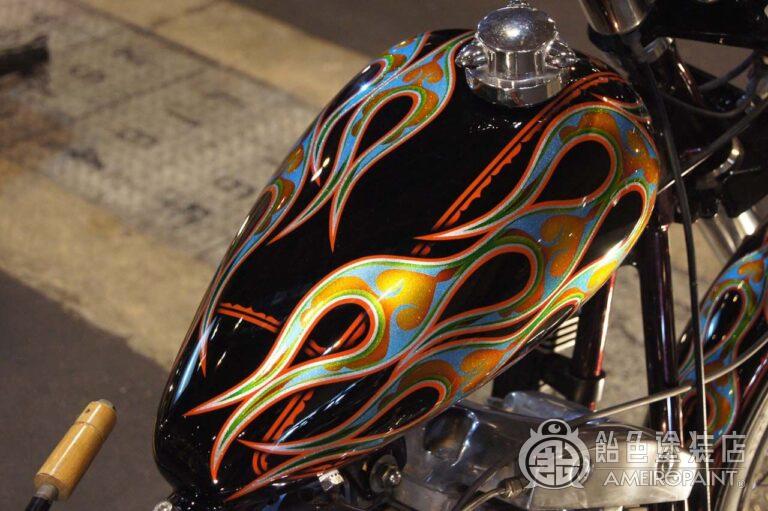 A shovelhead that has been repainted for the fourth time.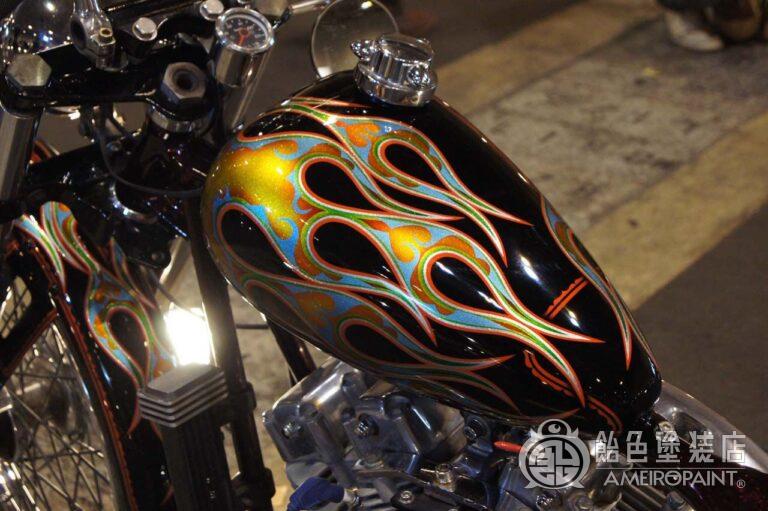 Nara Flames with solid black and candy paints.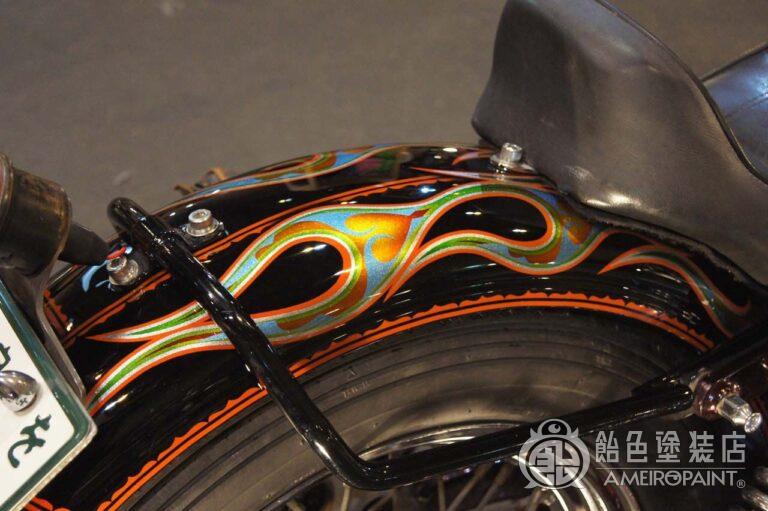 The side line is scarlet.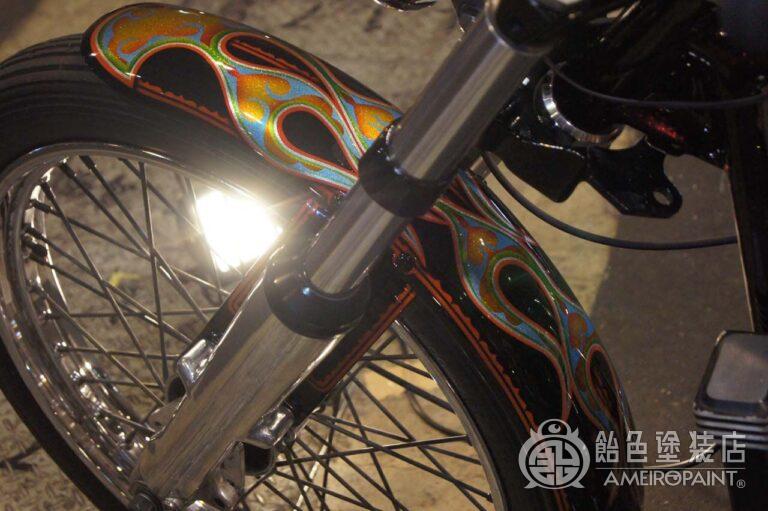 The scarlet line on the front fender is placed parallel to the fork when viewed from the side.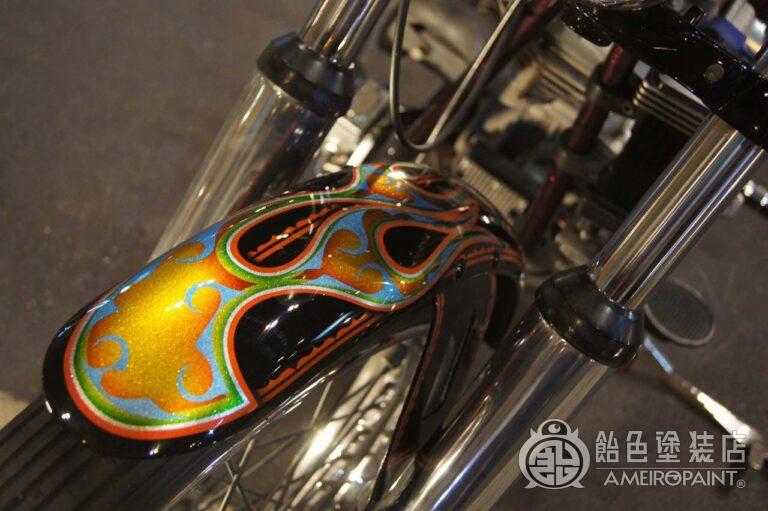 Flames with a Nara image with green and orange gradation and light blue metallic graphics on the mini flake base.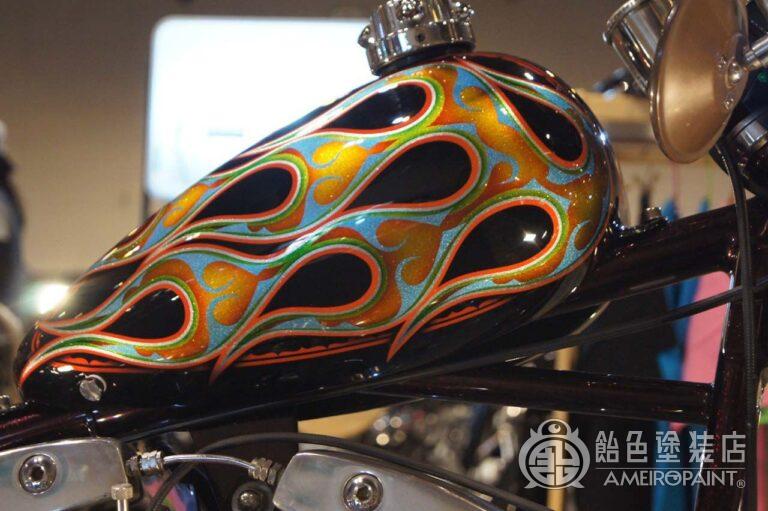 One angle that I personally like.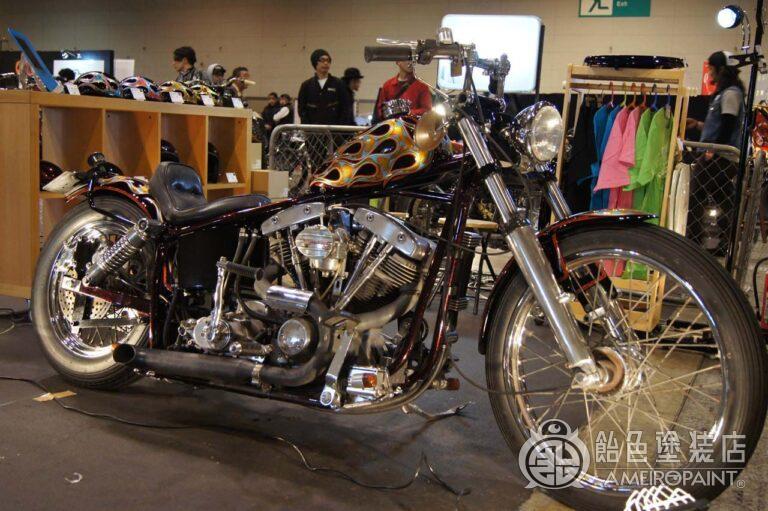 JOINTS CUSTOM BIKE SHOW 2013 exhibition vehicle.
CUSTOMPAINT "Flames of Nara Japan" HARLEY-DAVIDSON 80FLT
OWNER
AMEIRO
CANDYPAINT
BASE
Solid-Black
Metallic
Mini-Flake
COLOR
Apple-Red
Tangerine
Organic-Green
Pagan-Gold
Scarlet
Oriental-Blue
PAINT PROCESS
-Japanese Page-
REPAINT