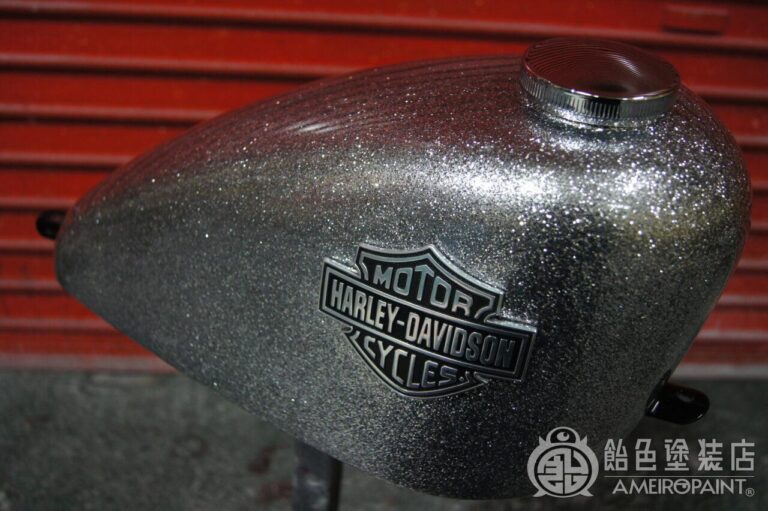 Flakes painting on the narrow SportSter tank.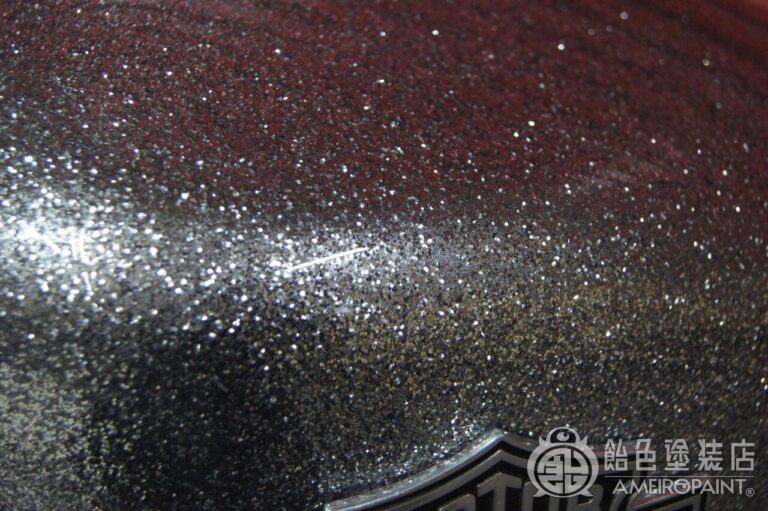 It looks like just a single color silver, but it is a little deep silver because it uses black as the base.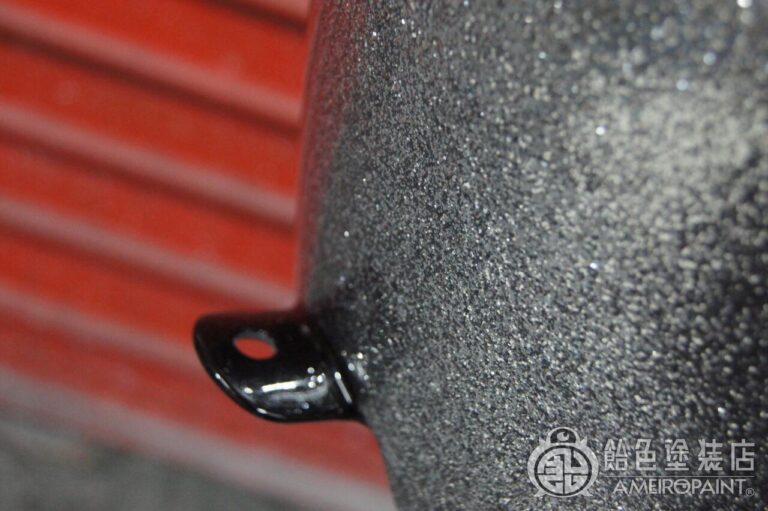 The front and rear stays are solid black, aiming for the effect of blending into the frame when assembled.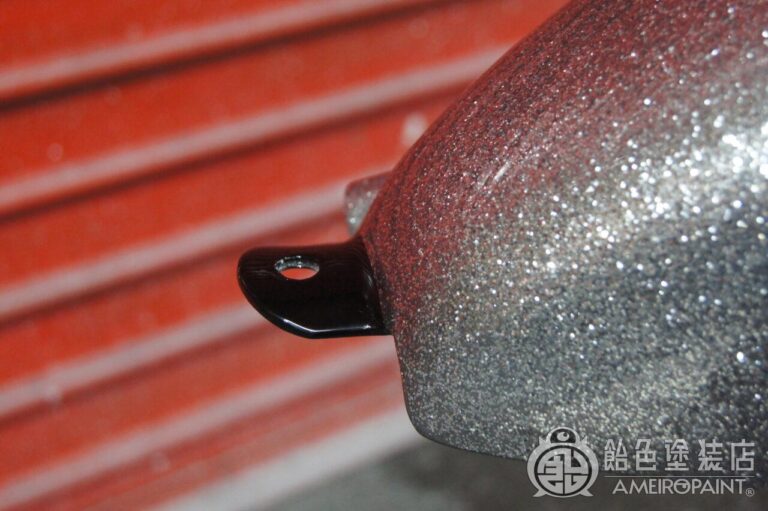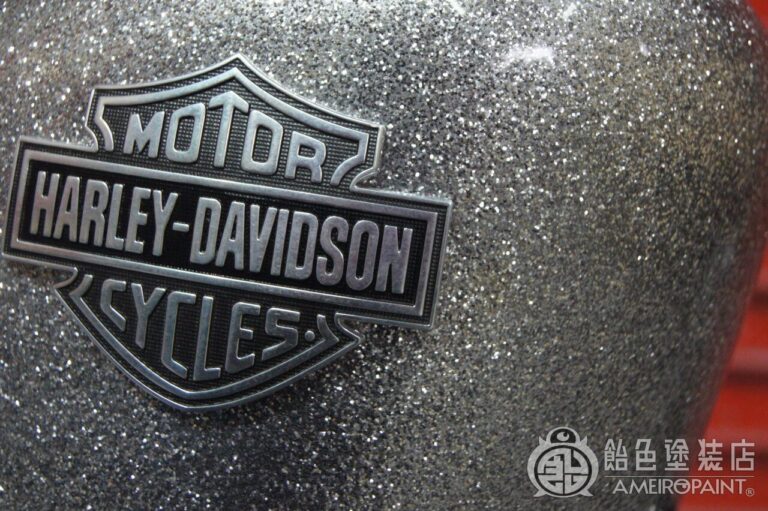 An emblem is attached to the side of the tank for an accent.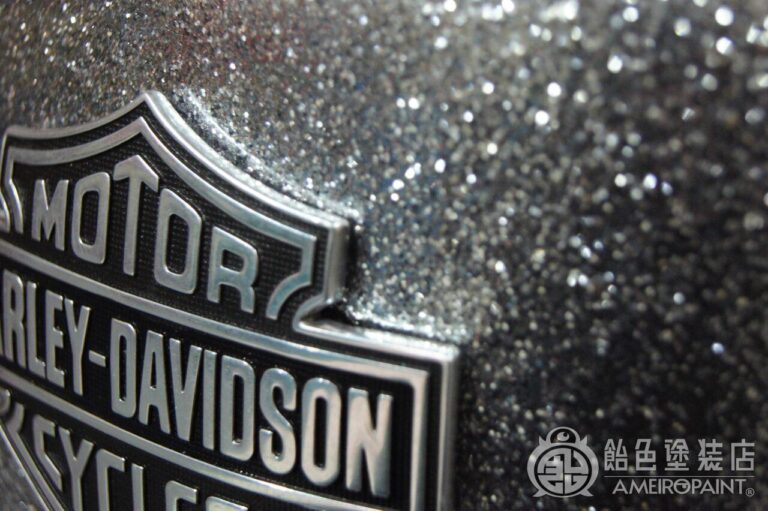 It's a simple silver and black paint, but if you look closely, it's a spectacular paint.
OWNER
UESHIBA
PAINT
BASE
Solid-Black
Metallic
Flake
PAINT PROCESS
-Japanese Page-