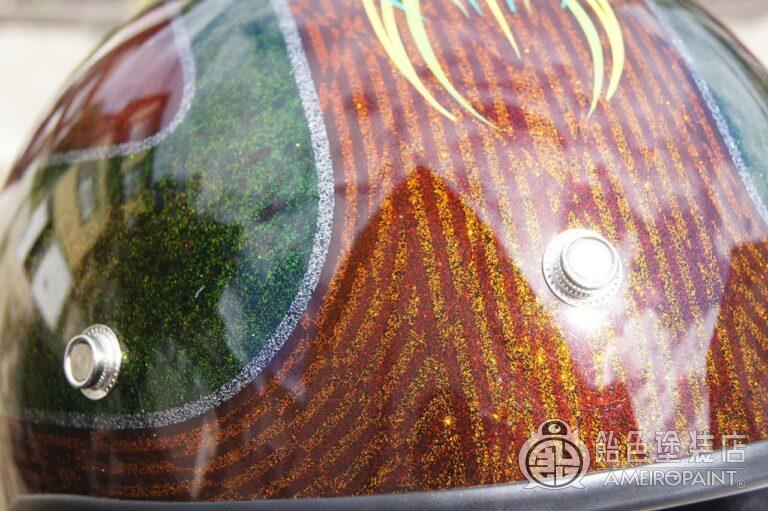 Collaboration paint with pin stripes.
Graphic in the center with a carpet pattern motif in two colors.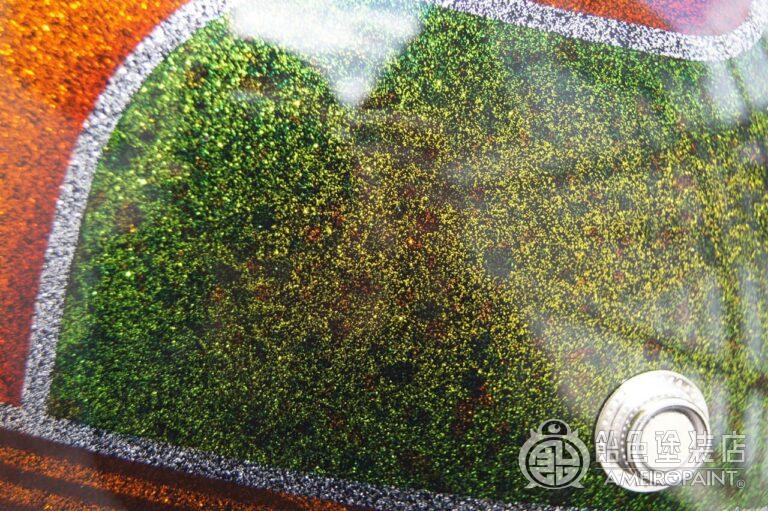 Candy petit petit paint for the green part.
Coat yellow with a gradation of green for spattering of red and blue.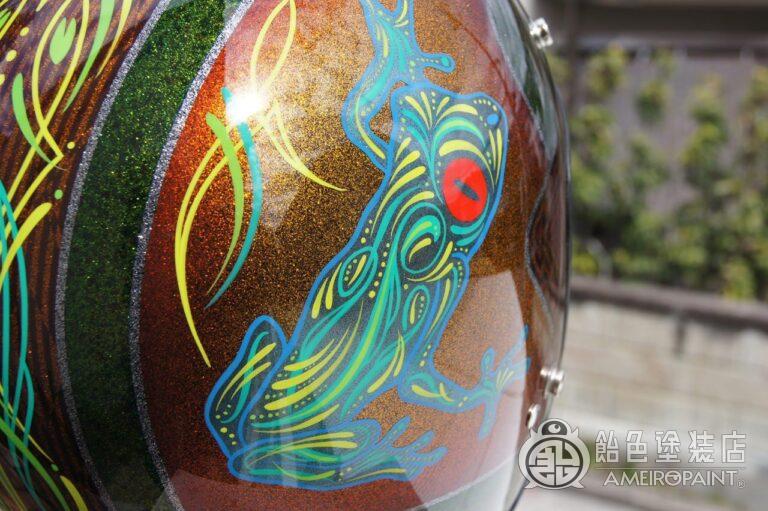 The main is a frog.
First collaboration work with pin stripe SHO .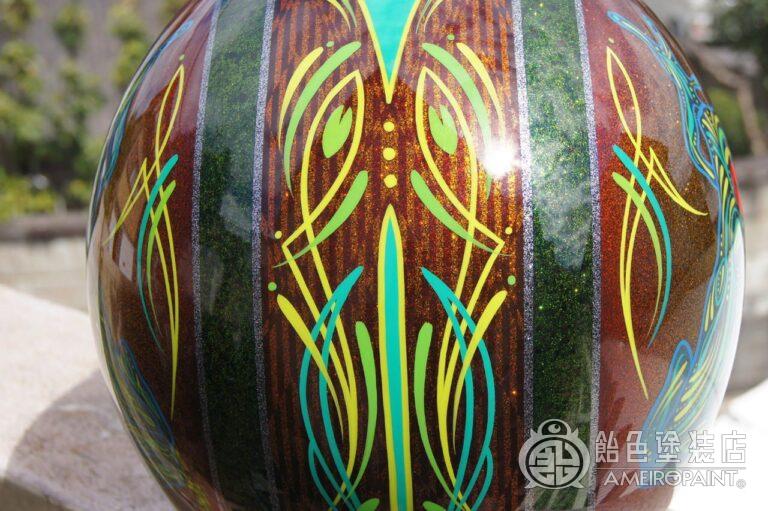 Pinstripe which imaged a frog on the graphic of the center.
Candy graphics and pin stripes, became custom paintings that complement each other.
CUSTOMPAINT SHOEI FREEDOM
OWNER
KANA
CANDYPAINT
BASE
Solid-Black
Mini-Flake
COLOR
Cobalt-Blue
Wild-Cherry
Tangerine
Brandywine
Burple
Organic-Green
Pagan-Gold
PAINT PROCESS
-Japanese Page-