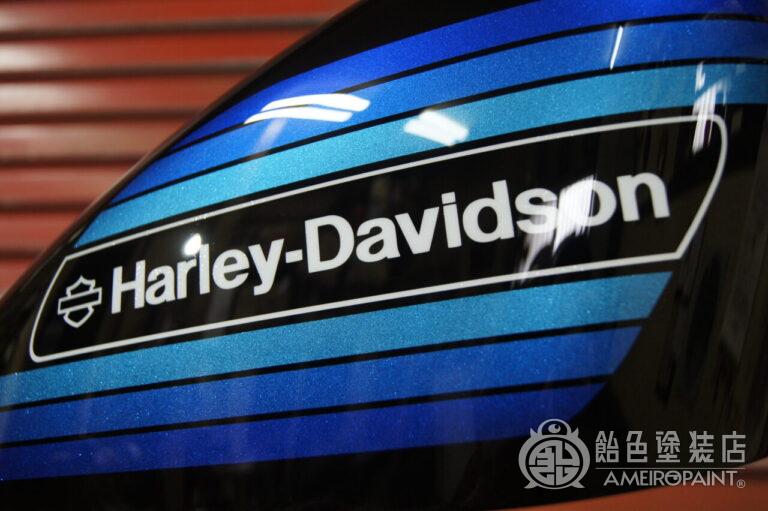 A genuine Sportster tank is custom painted in Forty-Eight special rainbow color.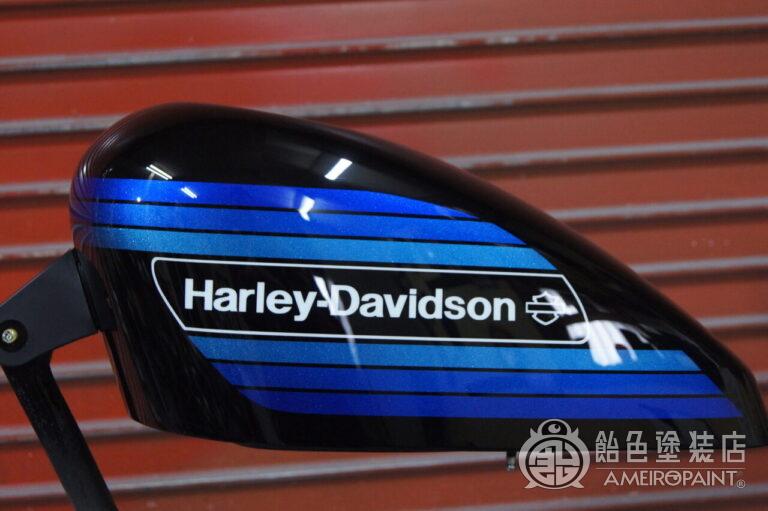 The rainbow color uses three colors of candy colors.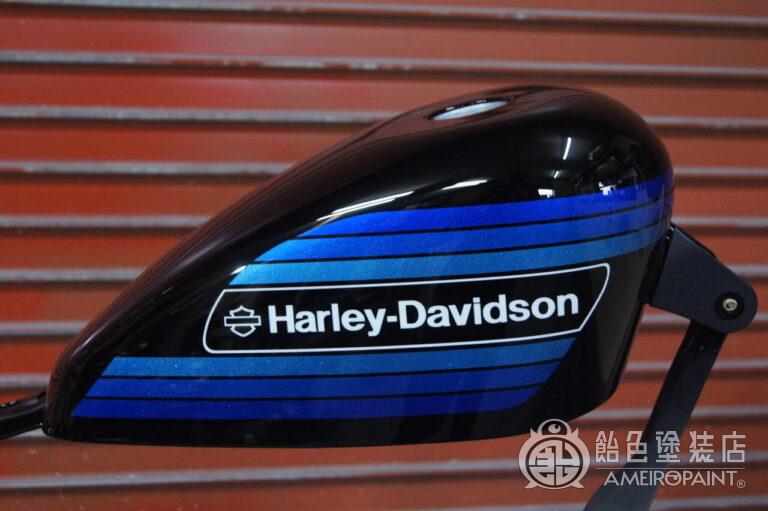 Both the left and right bar and shields are located on the seat side.
The casually asymmetrical "Harley-Dvidson" logo.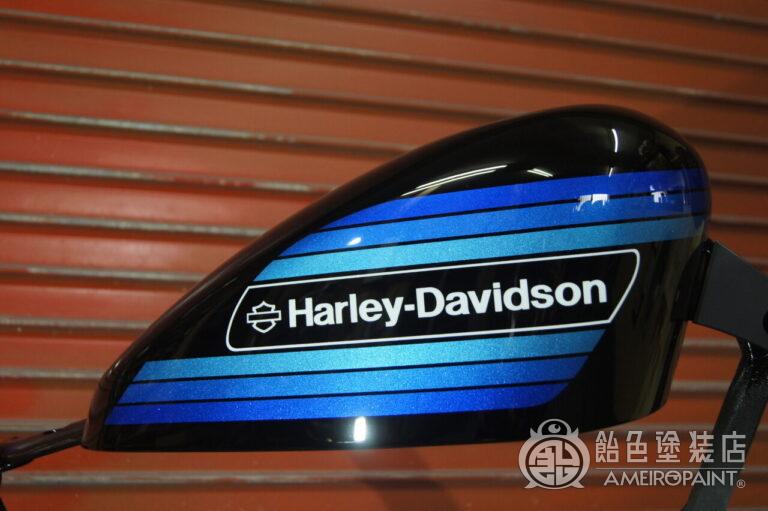 Since candy colors are used, the expression of the color changes when the light hits it.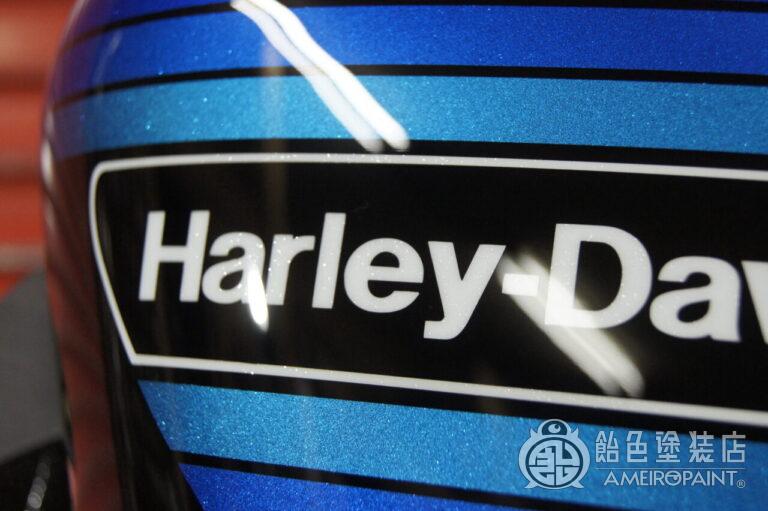 White is not solid, but ice white shines.
It is a custom paint that adds an accent to the genuine design.
【カスタムペイント スポーツスタータンク】フォーティエイトスペシャルレインボーをキャンディブルーでペイント
OWNER
ANDO
CANDYPAINT
BASE
Metallic
Ultra-Mini-Flake
Solid-White
Ice-White
Solid-Black
COLOR
Oriental-Blue
Cobalt-Blue
Burple
PAINT PROCESS
-Japanese Page-