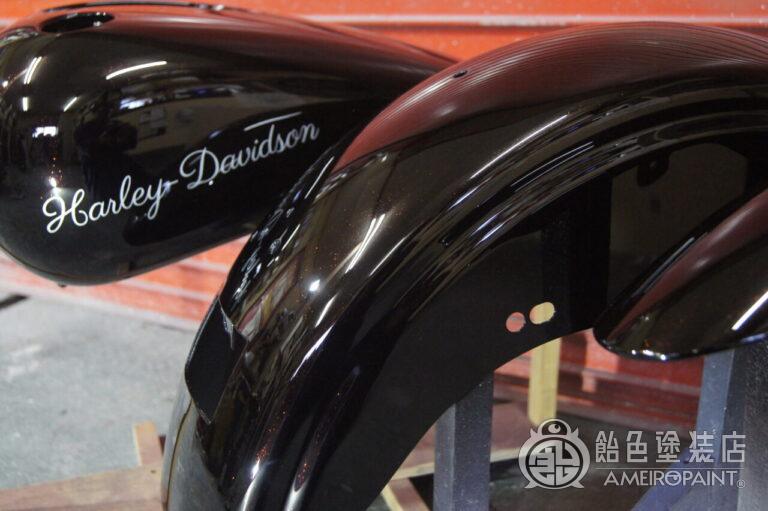 Brown candy flake paint on 3 exterior parts of Dyna Lowrider.
The front and rear fenders look like a single color, but they are AMEIROPAINT with multiple layers of candy colors.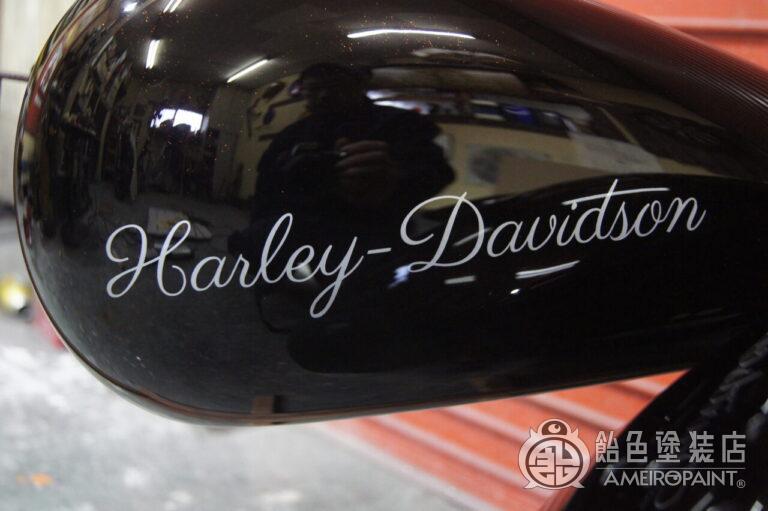 A simple Harley-Dvidson logo on the side of the tank.
I use metallic with fine particles.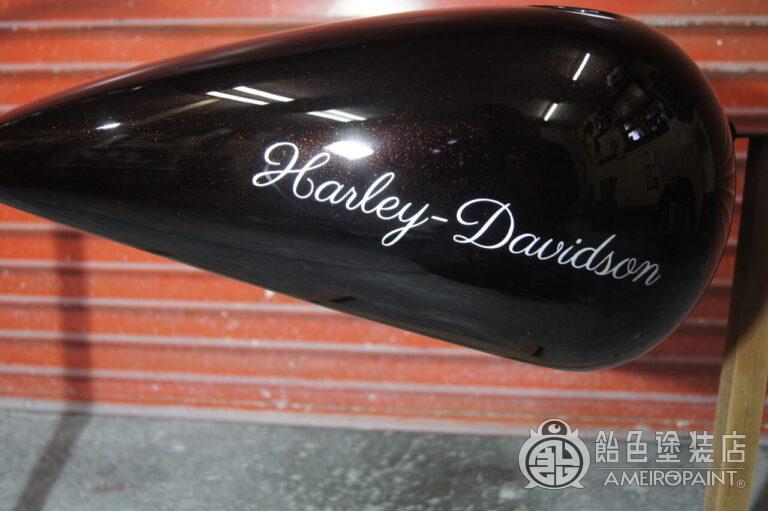 The logo is placed slightly forward.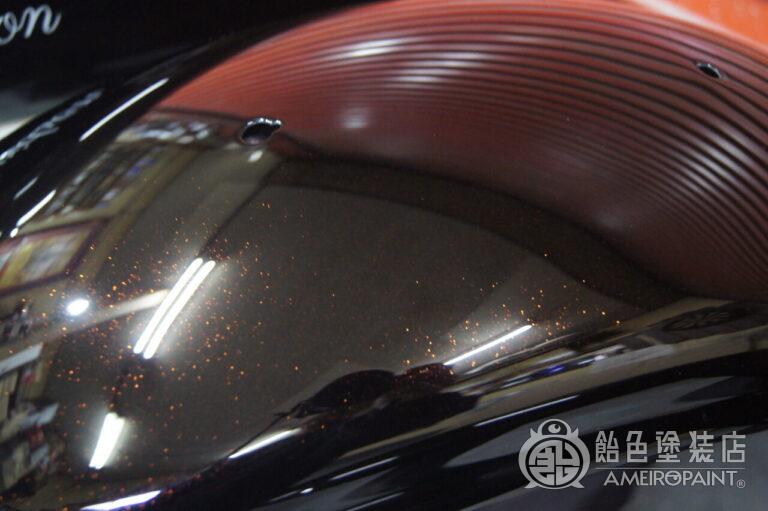 A red candy color is applied to the mini flakes, and a brown candy color is blown over the flakes.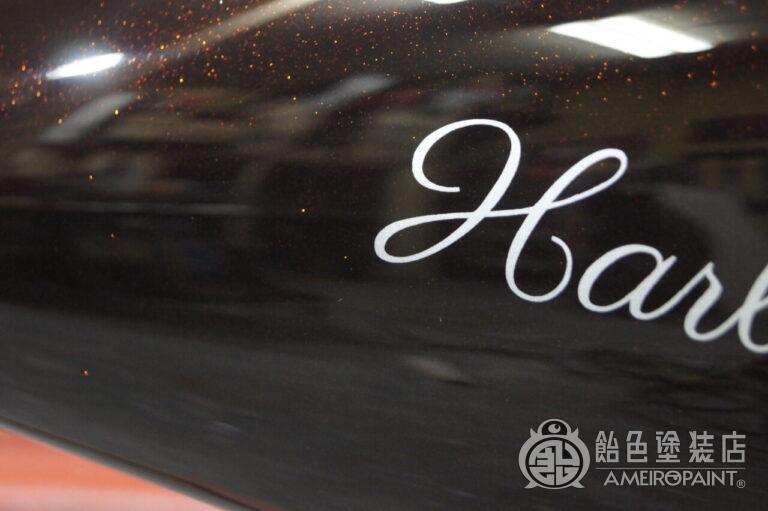 Candy-colored layered AMEIROPAINT that adds depth to the candy color.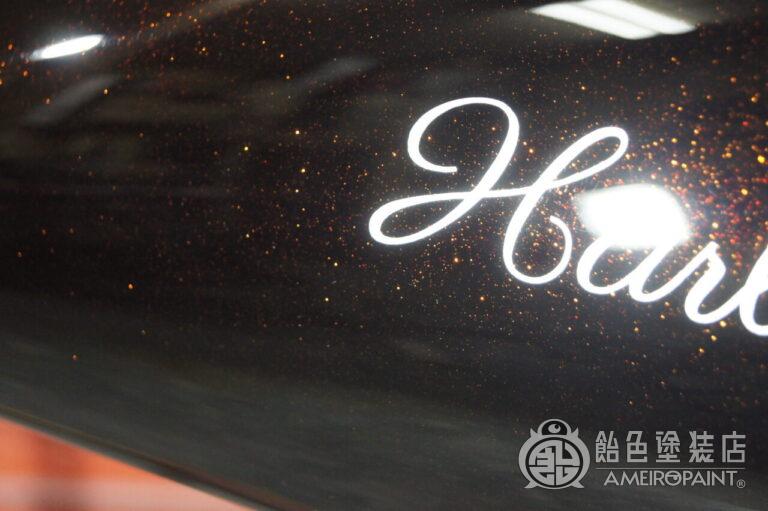 Reddish flakes and brown flakes shine by stacking flakes.
OWNER
MICHIWAKI
CANDYPAINT
BASE
Solid-Black
Mini-Flake
COLOR
Wild-Cherry
Root-Beer
Cobalt-Blue
Smoke
PAINT PROCESS
-Japanese Page-