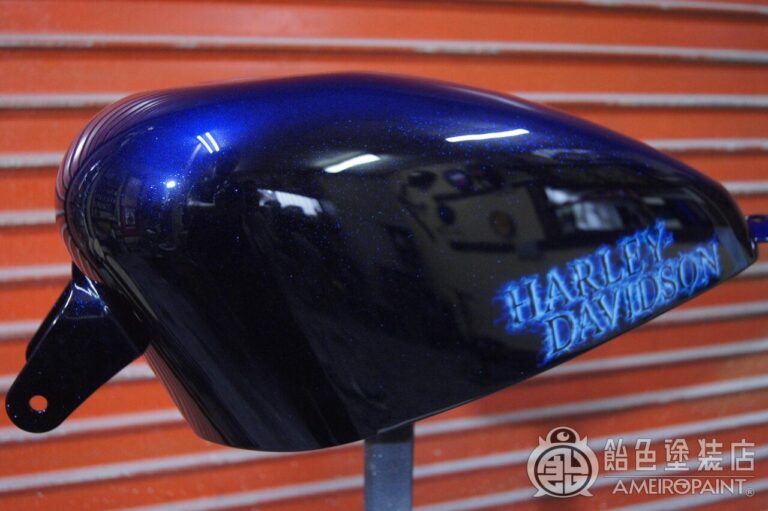 A SportSter tank that has been collaborated with AIR BRUSH TOMOHIRO for the first time in a while.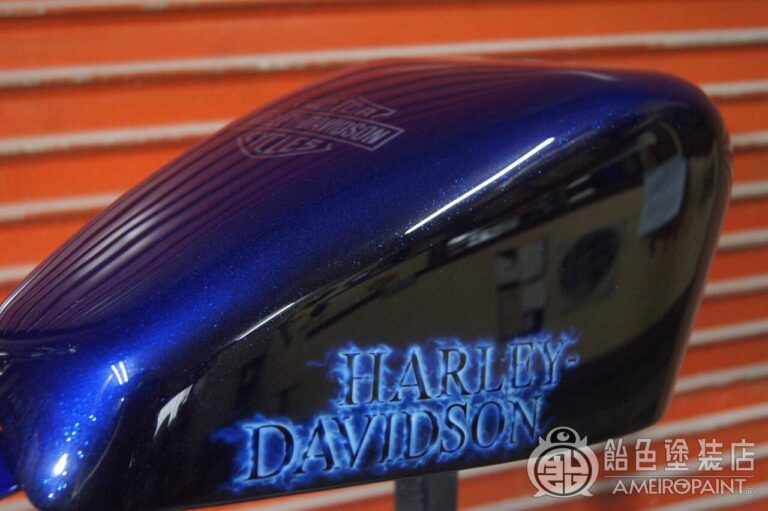 The side is black, and the top side is a metallic and gradation base.
On top of that, mini flakes are layered to create a base color with Burple.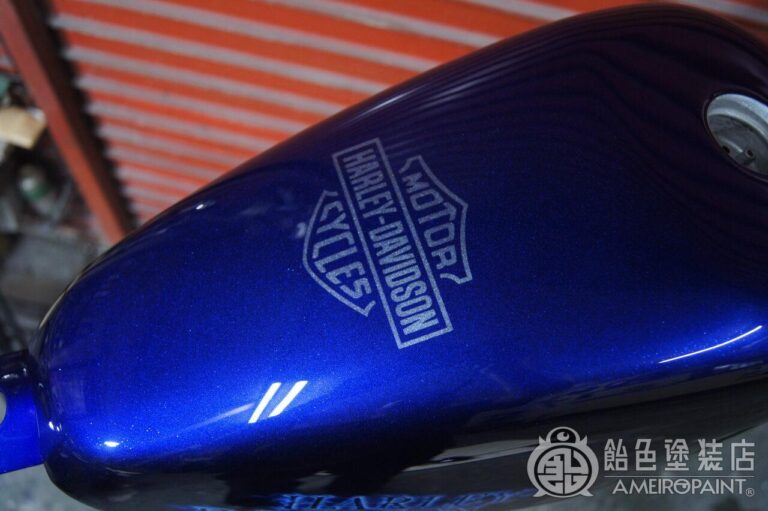 Metallic Bar & Shield is added to the top surface.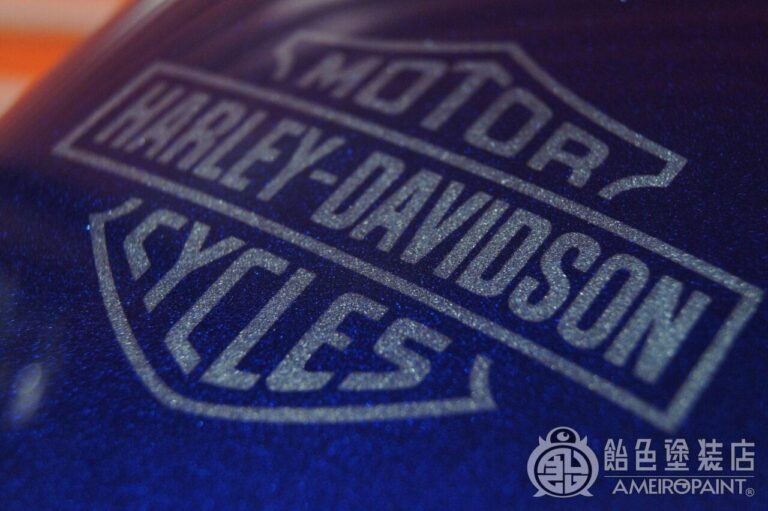 Oriental blue is mixed with metallic as a secret ingredient.
I got used to the whole thing.

The main thing this time is the Harley logo by airbrushing!
The point is the flakes that shine in the letters ♪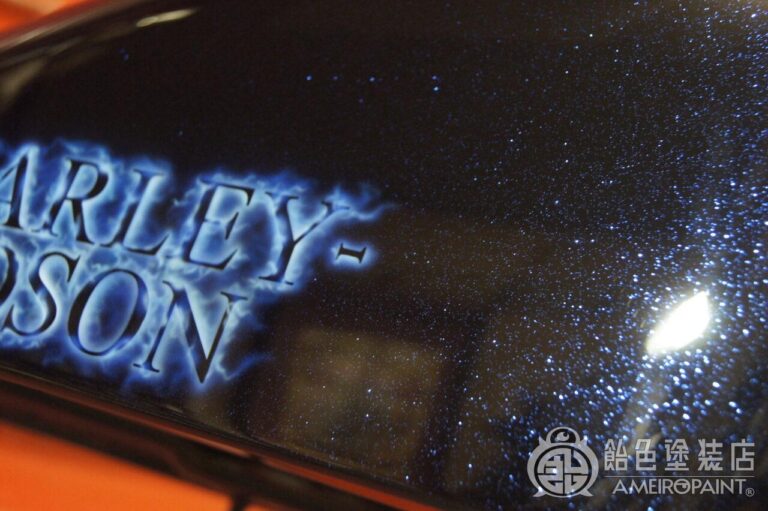 It is a custom paint with a combination of flakes and airbrush.
He sent me a picture of the installation♪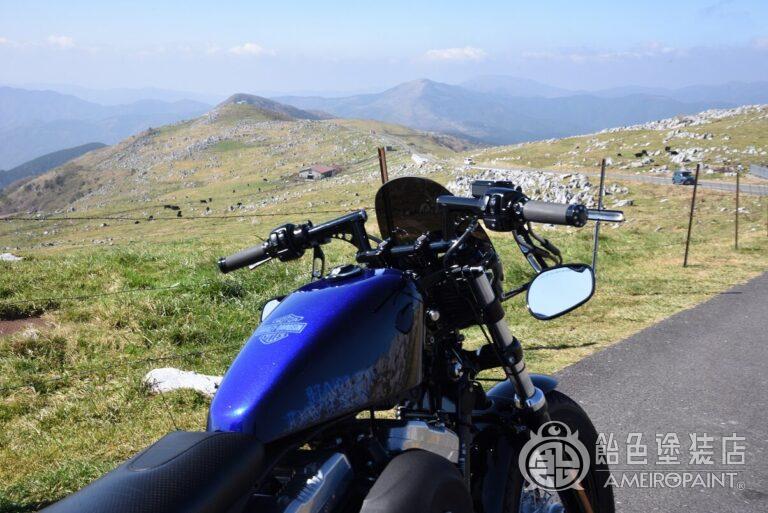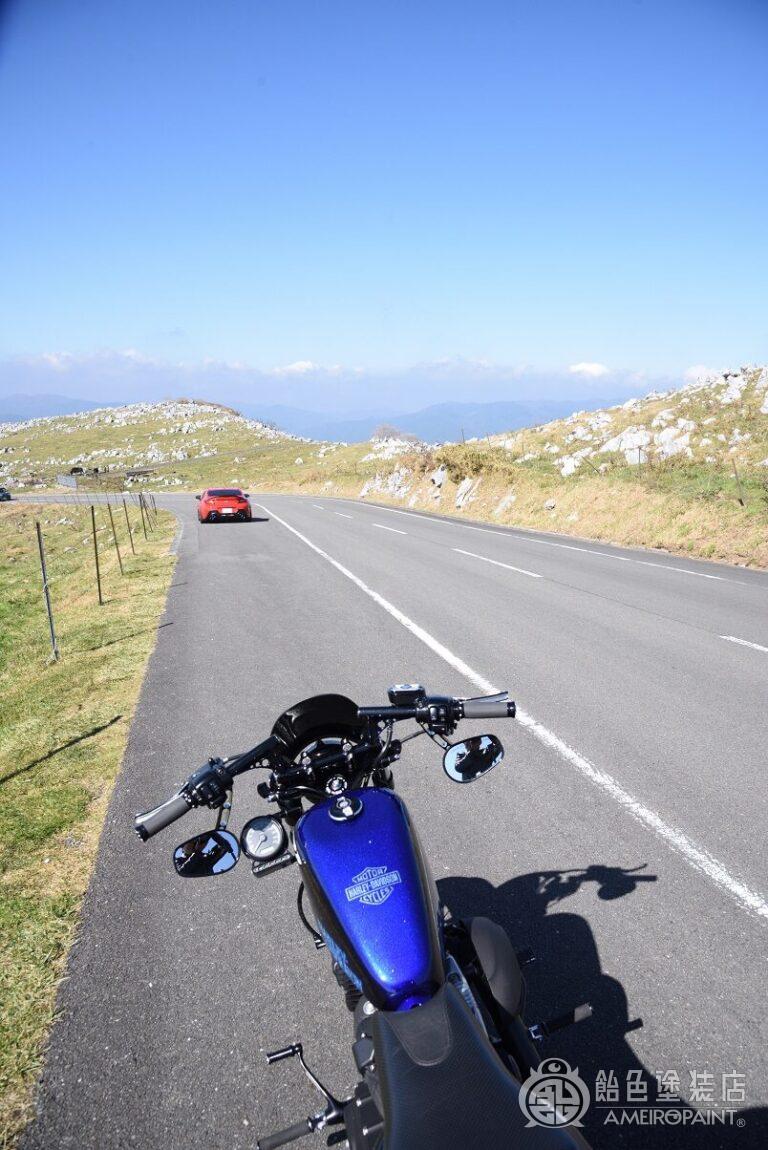 A photo from the tour.
After all, I have to run a motorcycle ♪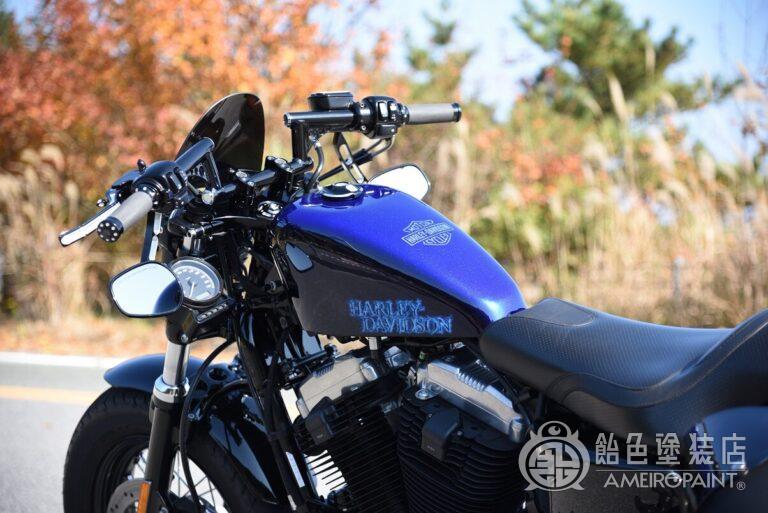 I'm so happy to hear that it's become fun to ride!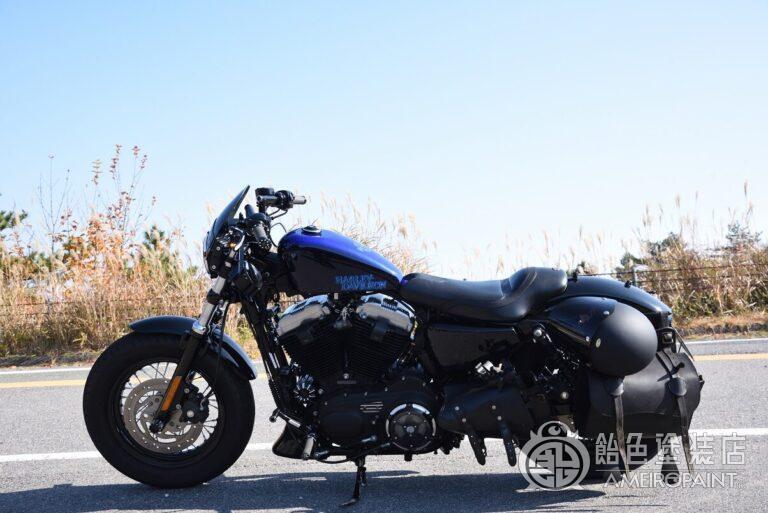 A good example of painting only the tank.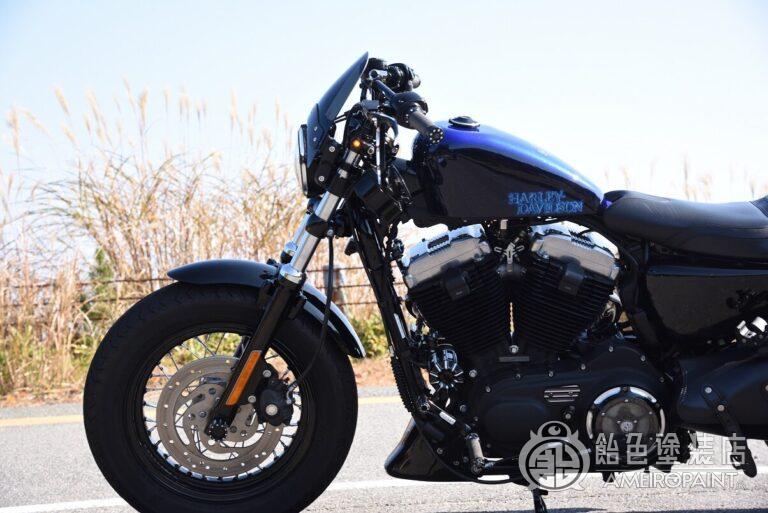 The airbrush logo is well balanced in the shade.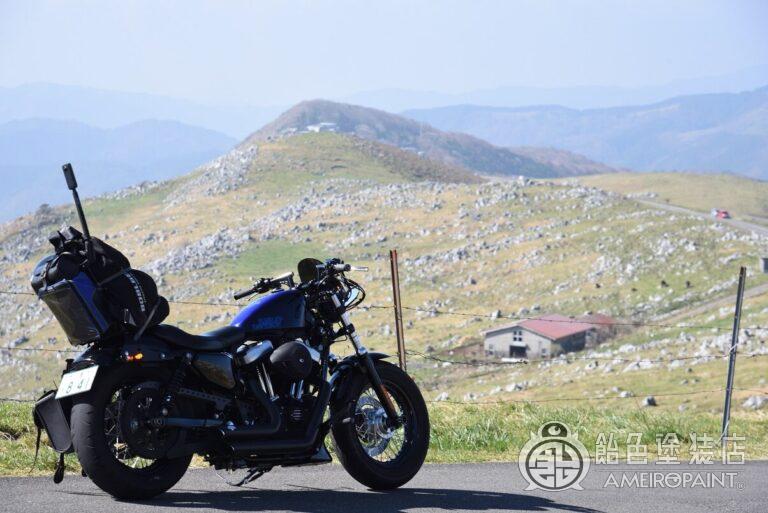 Please continue to enjoy the tour!
OWNER
OISHI
CANDYPAINT
BASE
Solid-Black
Metallic
Mini-Flake
AIRBRUSH
PAINT PROCESS
-Japanese Page-