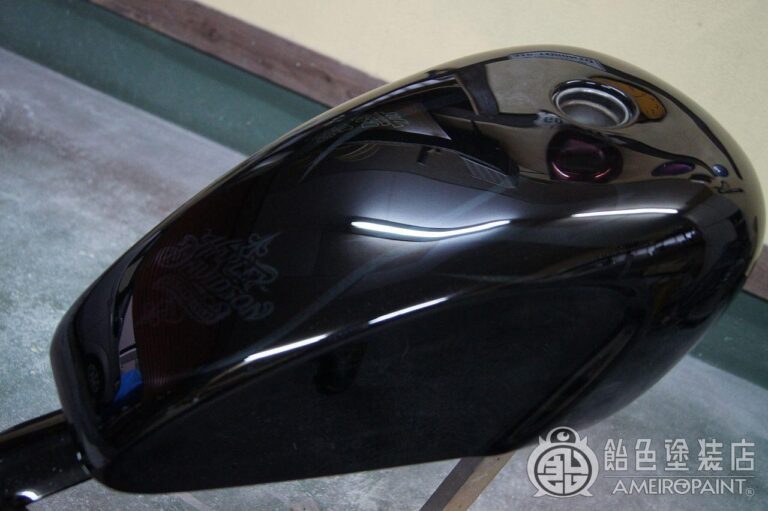 Custom painted legacy tank, it looks just black...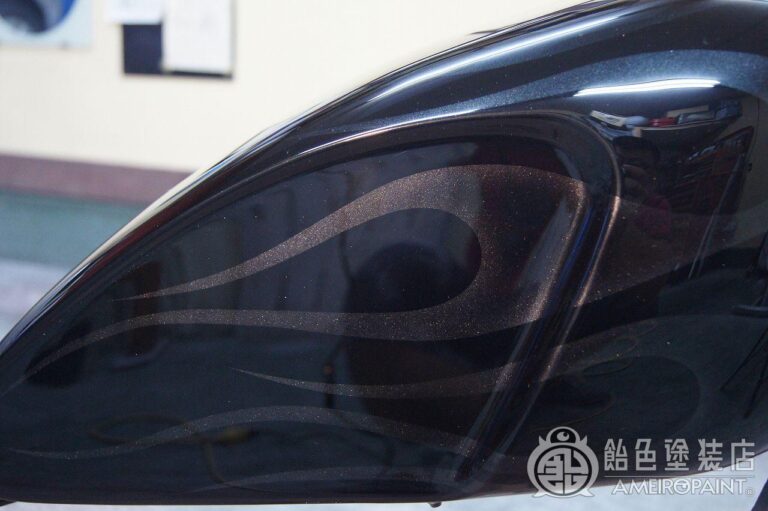 Design Flames by ignoring the unique shape of the Legacy Tank.
Although it ignores the shape, it is designed by calculating the curvature.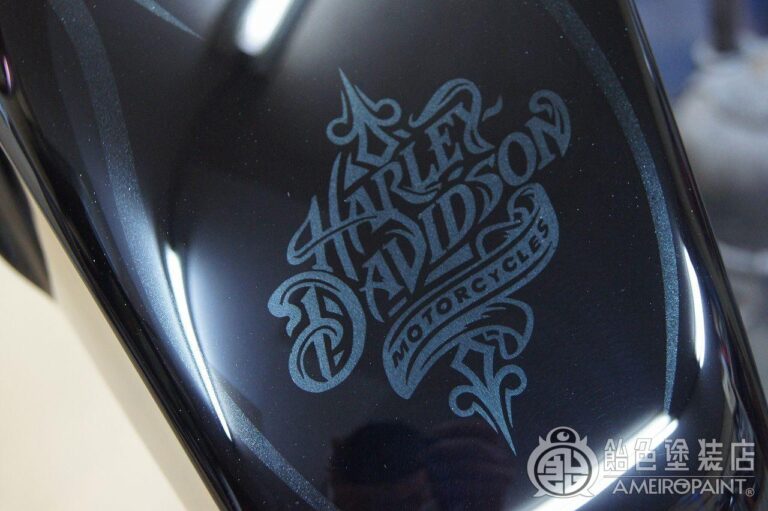 Paint the specified logo on the tank top.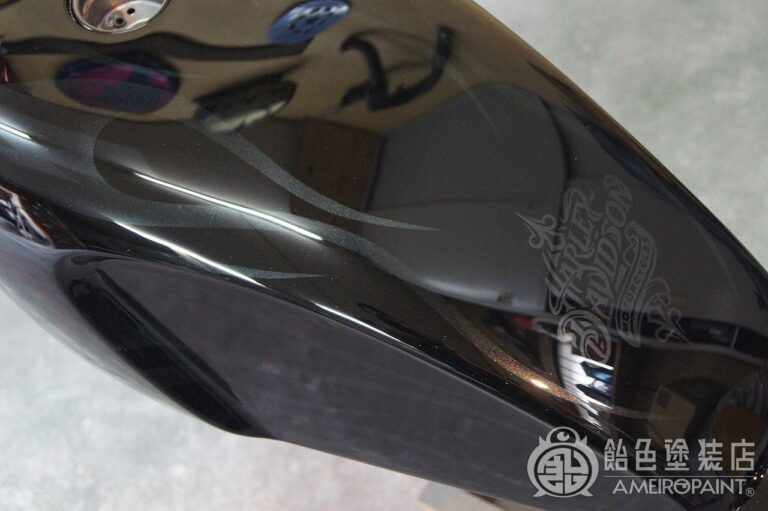 I took a line at the end of Flames to wrap around the logo.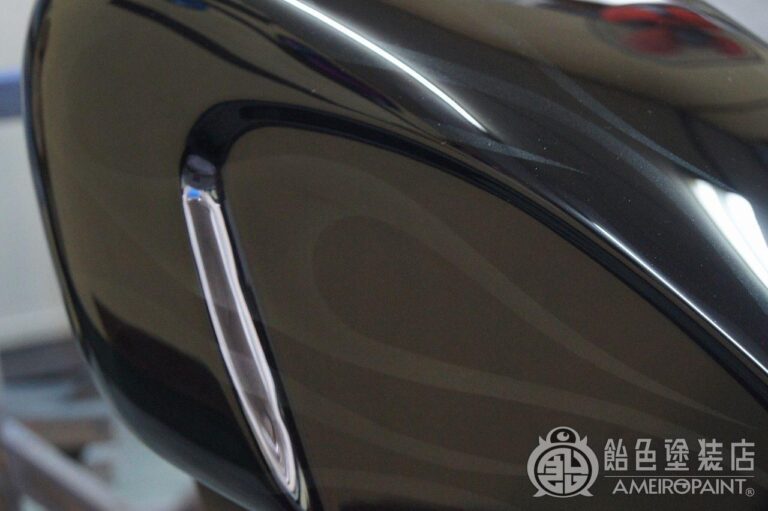 Due to the unfortunate weather, the photos were difficult to understand due to the shooting inside the room, but...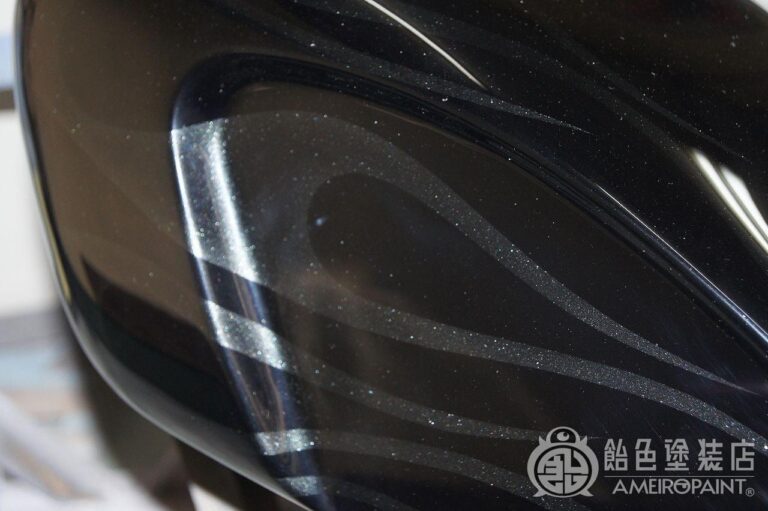 Flames float when exposed to light with flash photography, and the mini flakes on the base also shine.
The owner sent me a photo!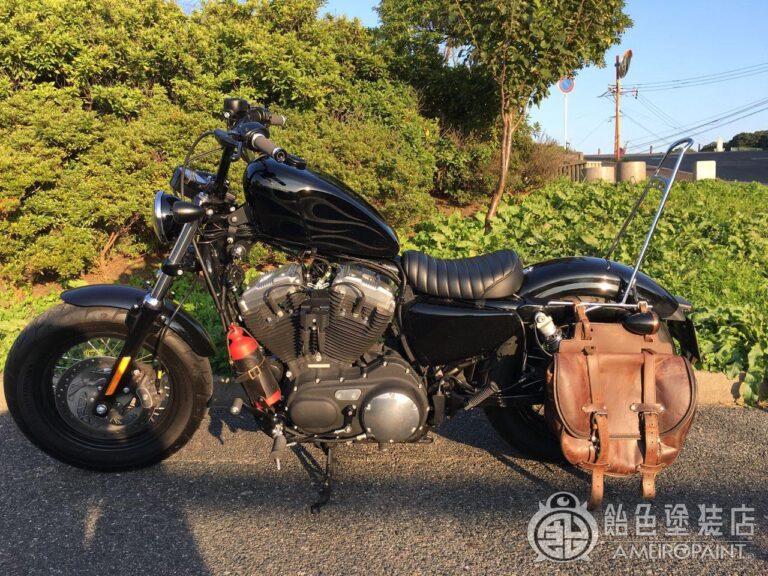 A compact sports star with a motorcycle face, and a tank with Flames.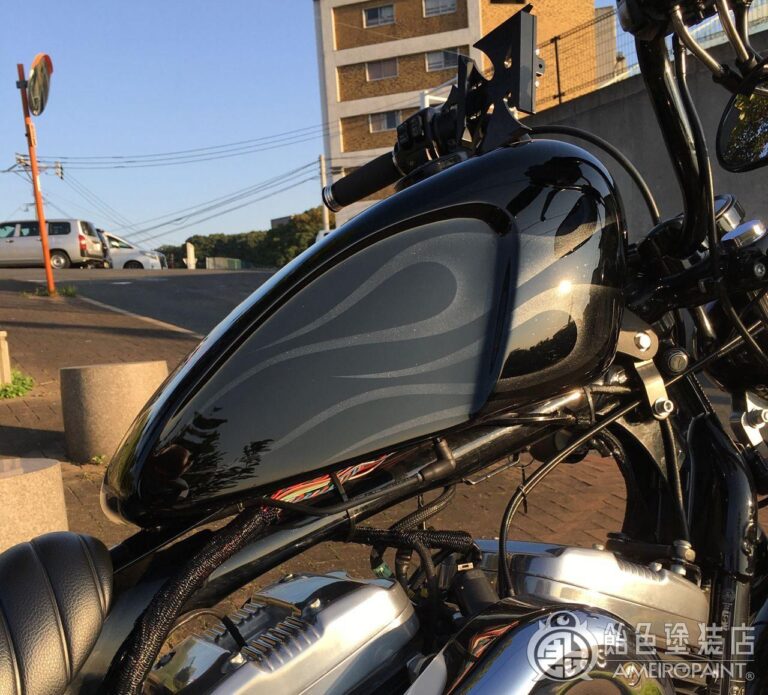 A legacy tank with a unique shape.
I'm relieved that the Flames line is exactly what I was aiming for~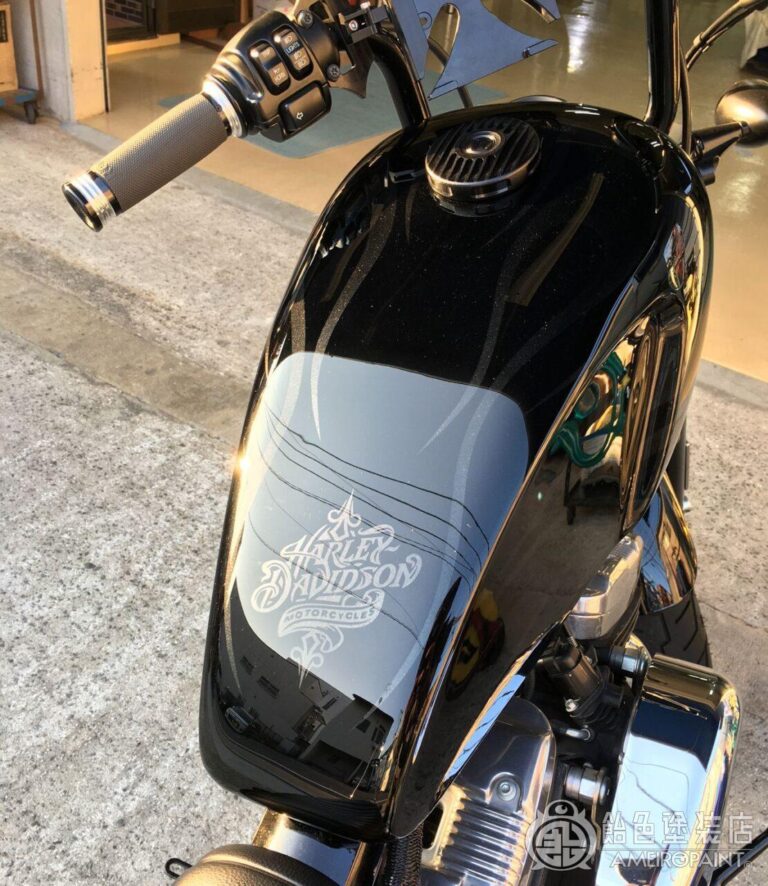 Isn't it a good feeling that the logo of the tank top is moderately asserted ♪
CUSTOMPAINT HARLEY-DAVIDSON LEGACY-TANK FLAMES
OWNER
MORI
CANDYPAINT
Solid-Black
Mini-Flake
FLAMES
Metallic
LOGO
Metallic-Small
PAINT PROCESS
-Japanese Page-