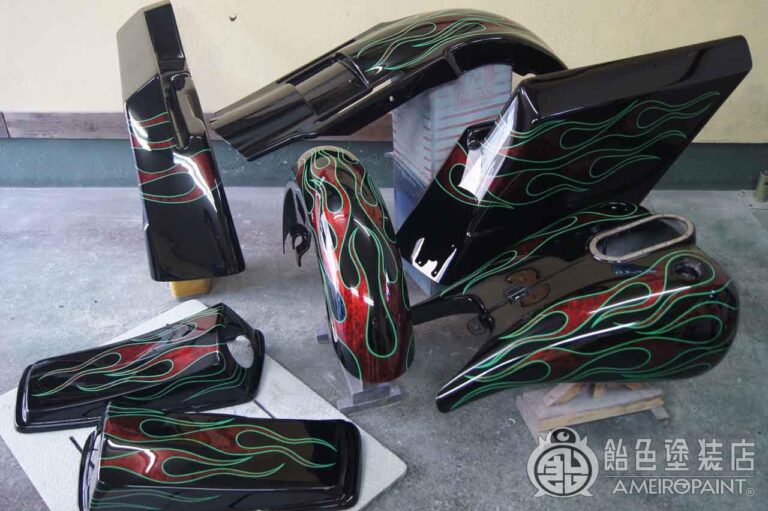 All pen to Road King.
The pin line color of the tank and front fender has been changed from M-072.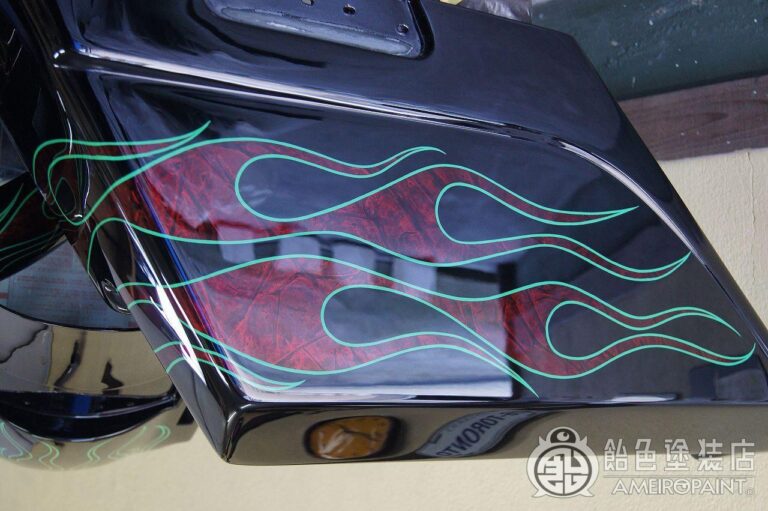 Under the saddlebag, it does not stand independently, so it is upside down and has flames on the side.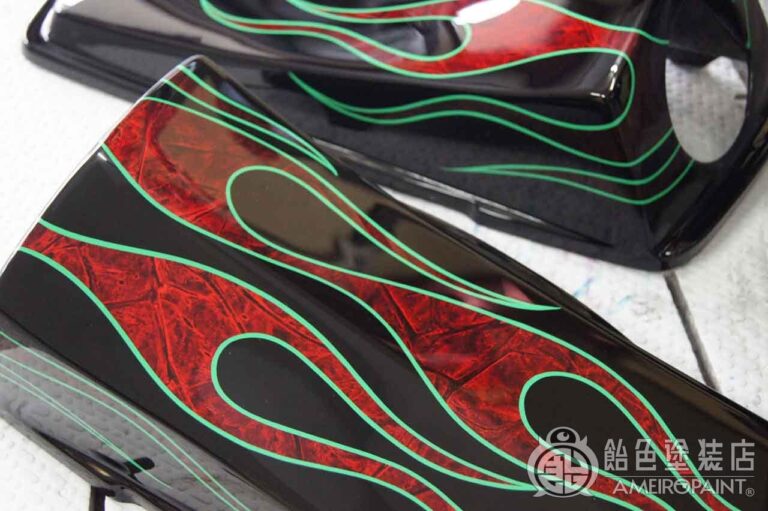 On the saddlebag, the lid has flames on the top and outside.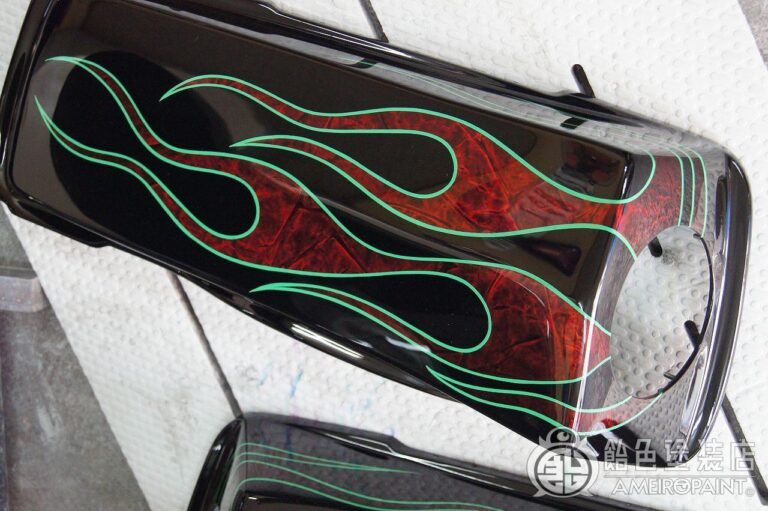 A speaker is installed in the round hole.
It's a Flames design that seems to grow from the speaker.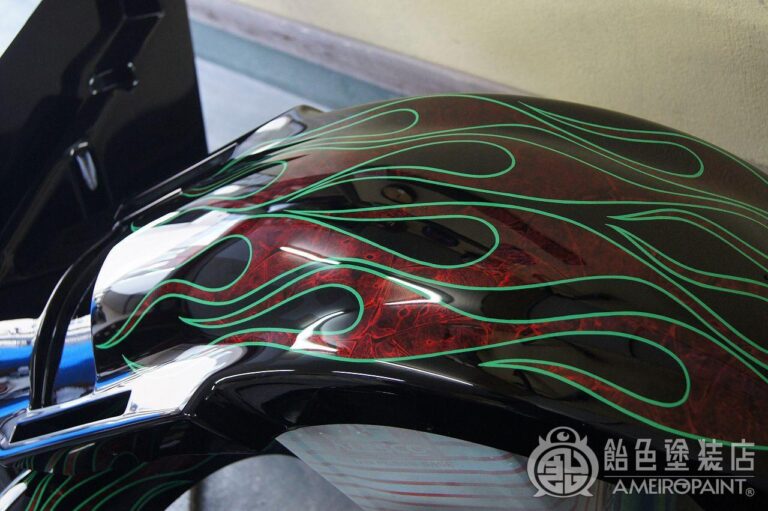 The rear fender is Flames from the seat to the license plate.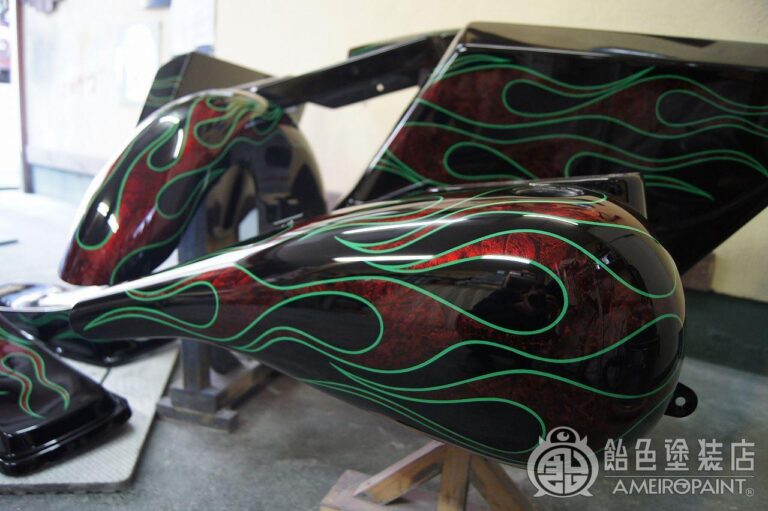 Repainted the pin line on the tank.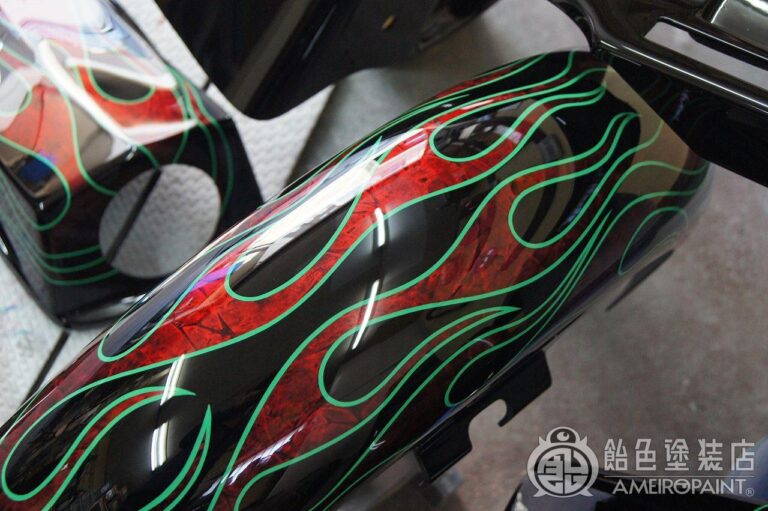 Like the tank, the front fender is also repainted with lines.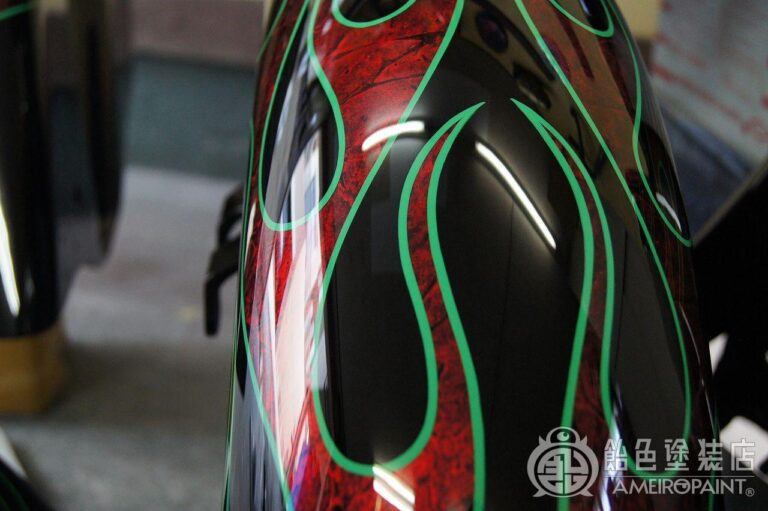 Flames is a black base with complementary colors of red and green.
It is a custom paint that makes a simple design attractive with colors.
CLIENT
CANDYPAINT
BASE
Solid-Black
Metallic(WRAP)
Ultra-Mini-Flake
PAINT PROCESS
-Japanese Page-