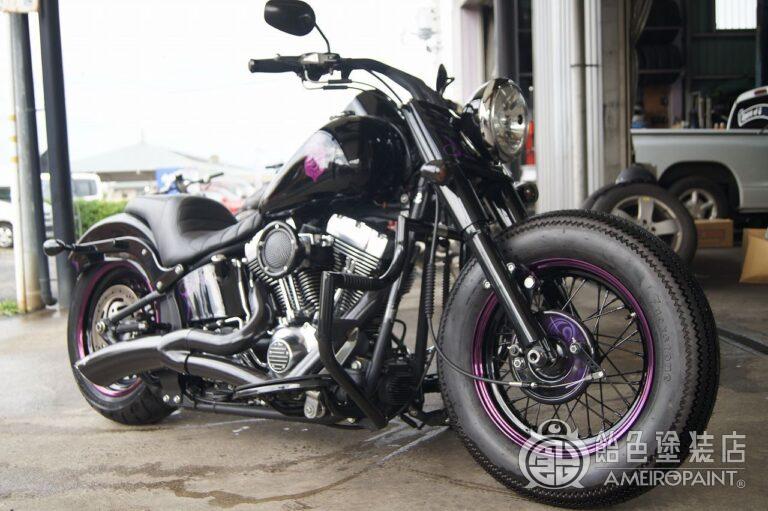 A remake of S-PROUD's Fat Boy named PURPLE TOWN by Nara Painting Association.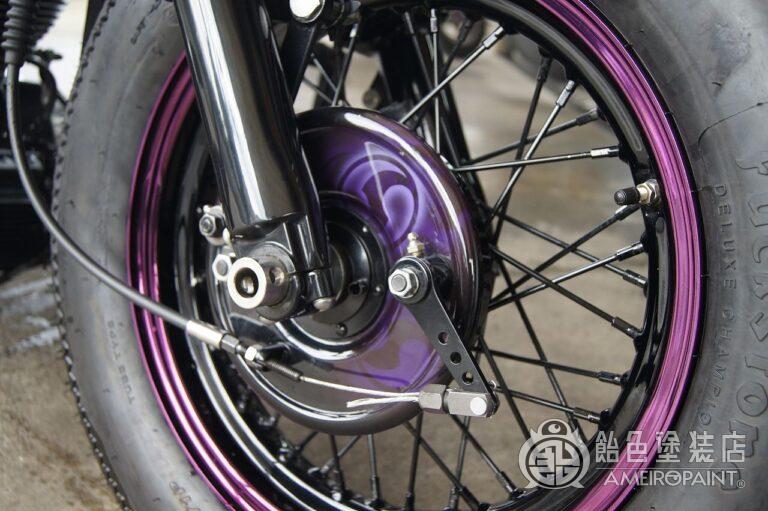 That's right, even though it's a fat boy, it's a twin cam, but the front is a drum brake.
The Espla mark drawn on the drum is AIRBRUSH TOMOHIRO.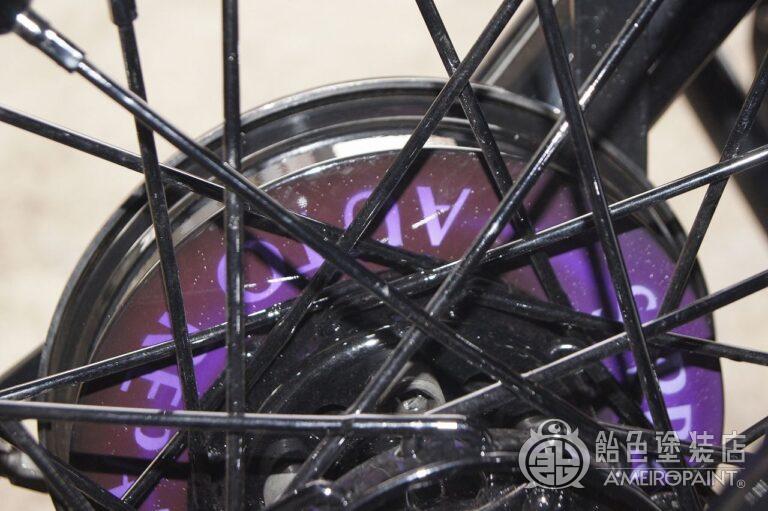 There is also a casual letter on the back side.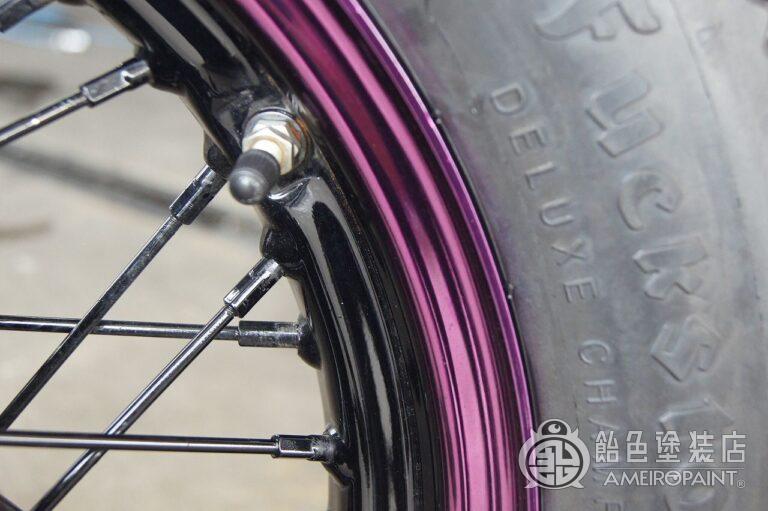 This time AMEIRO was in charge of the rim.
Candy purple was applied over the plating to balance the rear wheel.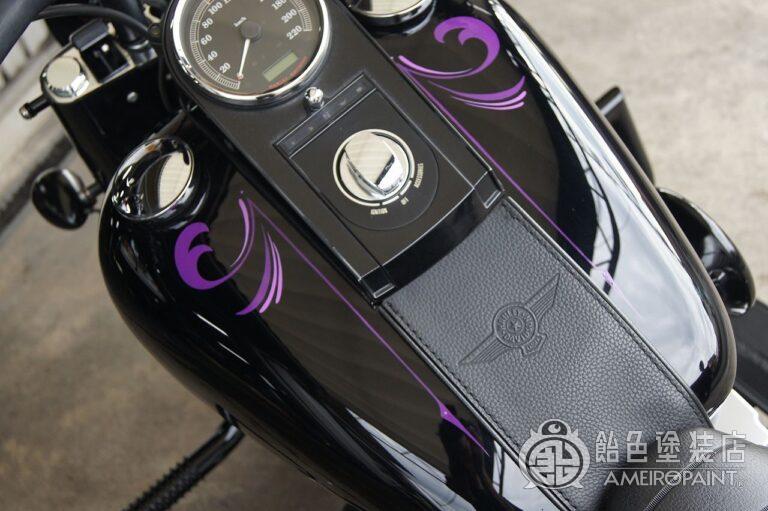 Pin strikes are scattered everywhere.
by PINSTRIPE SHO.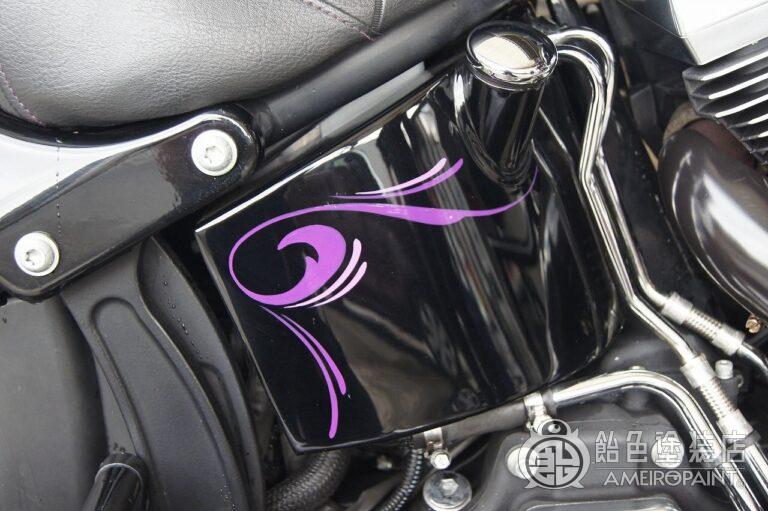 Vivid purple pinstripes on a black base.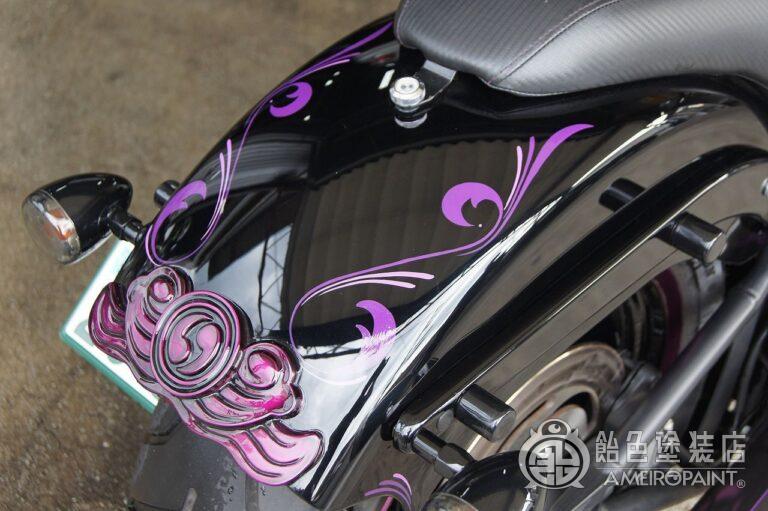 The relief and pinstripes on the rear fender create an exquisite harmony.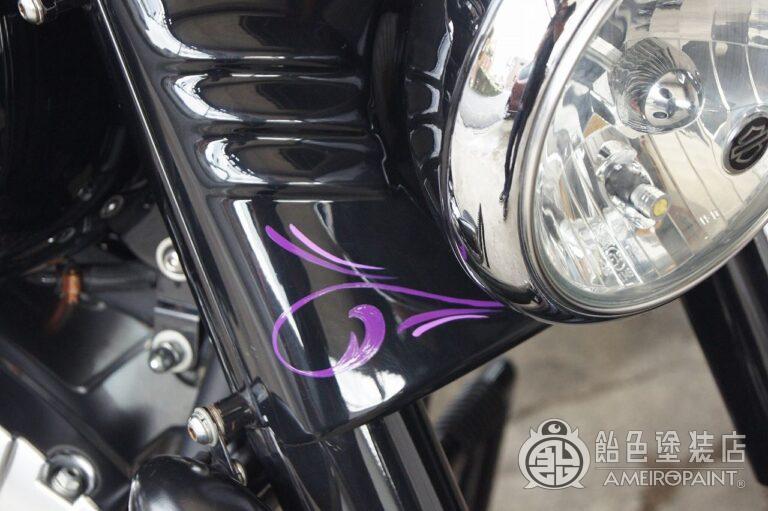 This time it is a pin strike without a clear coat.
It is an original pin stripe with a taste of brush marks.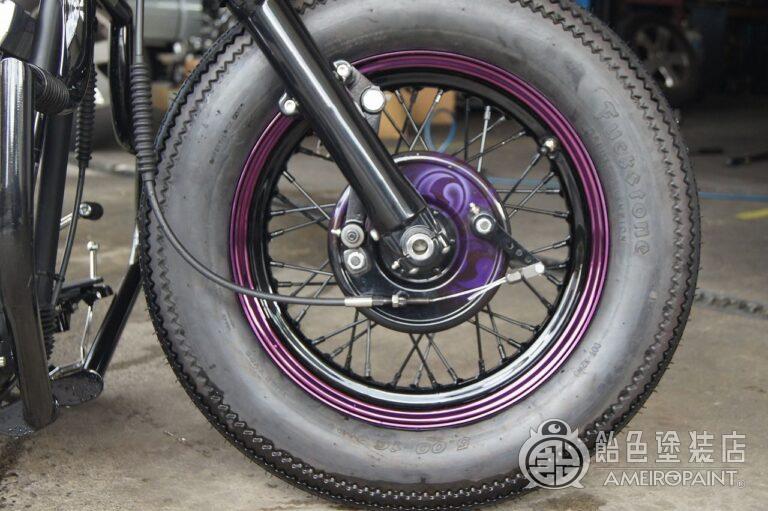 The front drum brake of the idea only by the brake shop.
Isn't it just a fusion of old and new?
CLIENT
Wheel Rim
COLOR
Purple
Smoke
AIRBRUSH
REPAINT