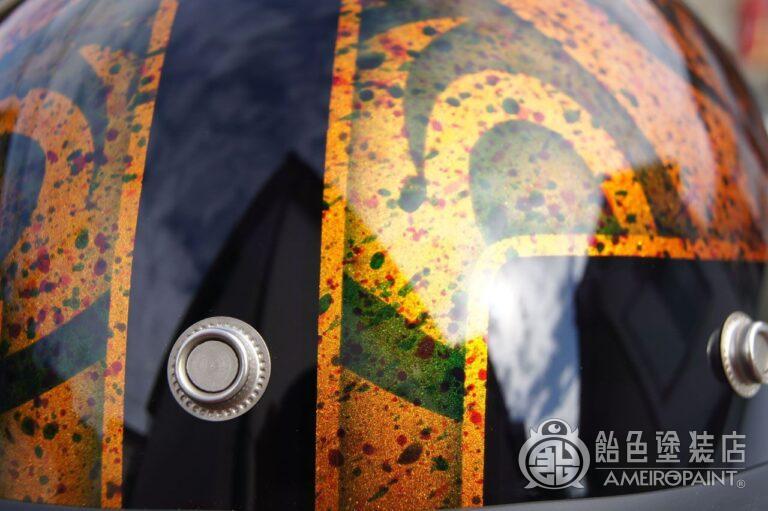 Paint with candy color with sputtering technique.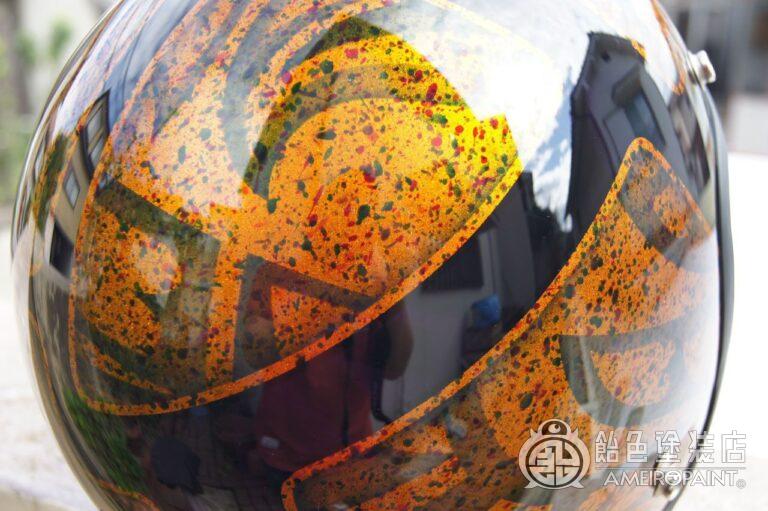 Orange sputtering and black two tone.
I put a graphic on the sputtering part.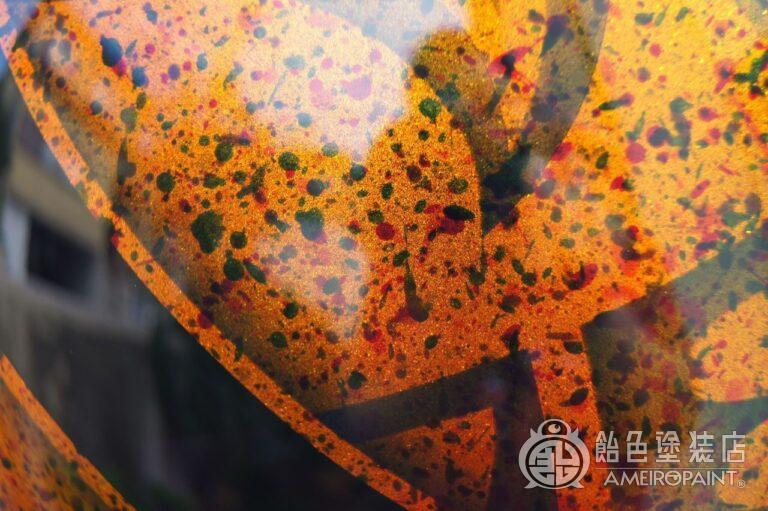 Magnify the sputtering.
Utilizing weakness of hiding power peculiar to candy color, sputtering also shines gleaming when light hits.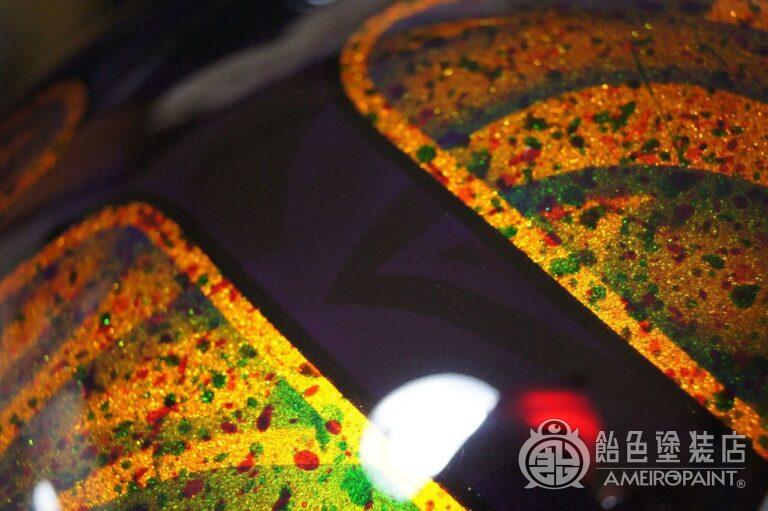 The black part is casually graphic so as to connect with the sputtering part.
Green graphics of sputtering and purple of black show candy blue of the same color, candy color on the ground shows various facial expressions.
SAMPLE
CANDYPAINT
BASE
Metallic
Mini-Flake
Solid-Black
COLOR
Burple
Brandywine
Organic-Green
Pagan-Gold
Tangerine
Oriental-Blue
PAINT PROCESS
-Japanese Page-