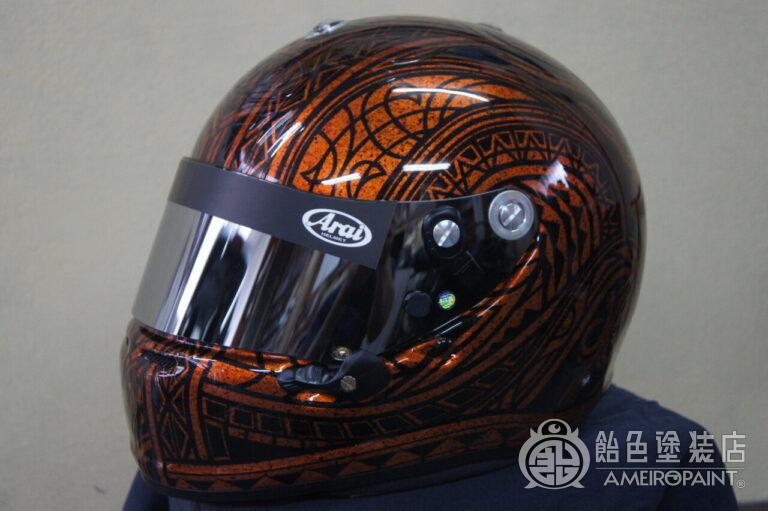 A four-wheeled racing helmet custom-painted with an ethnic tattoo motif.
The concept of this time is a custom paint that you can't help but touch.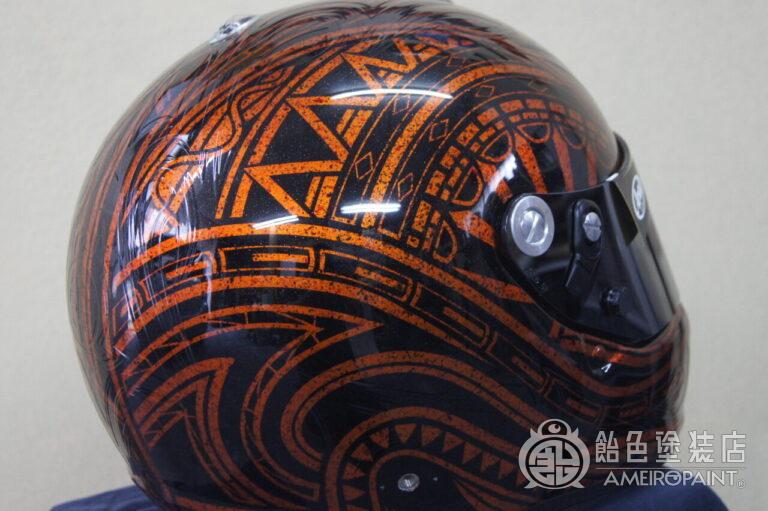 The tattoo pattern is left and right asymmetrical, and the orange part uses the sputtering technique.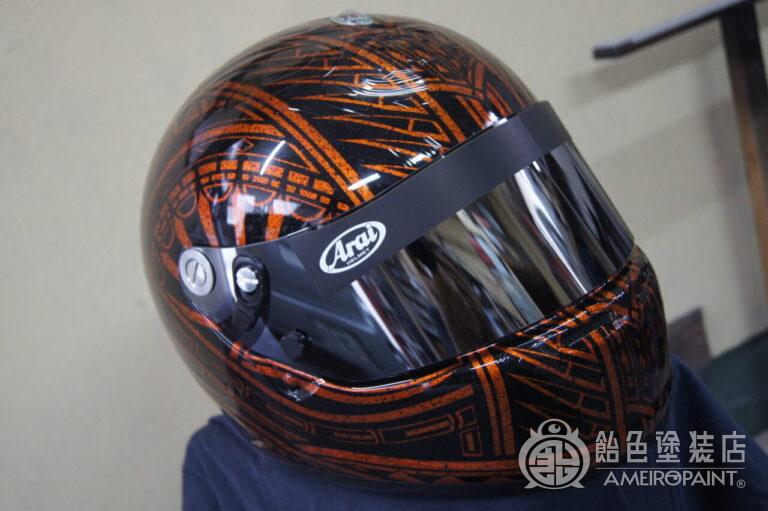 Designed with flow in mind to match the shape of the helmet.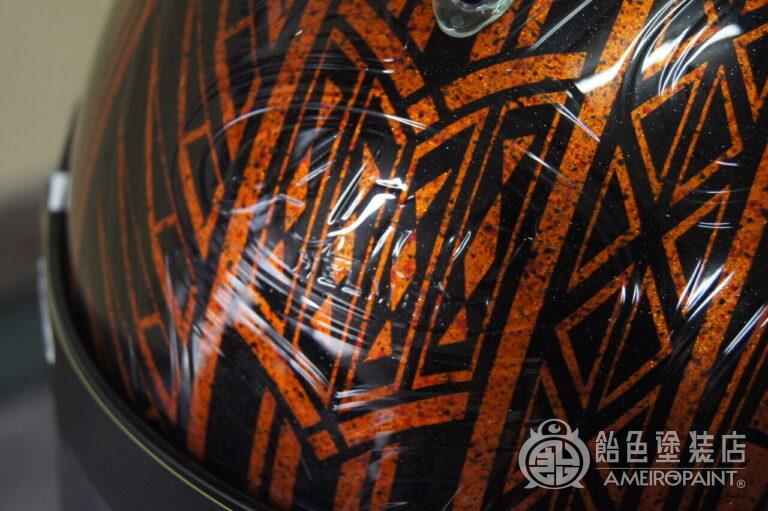 And three-dimensional clear processing.
A three-dimensional "ARAI HELMET" is placed on the forehead.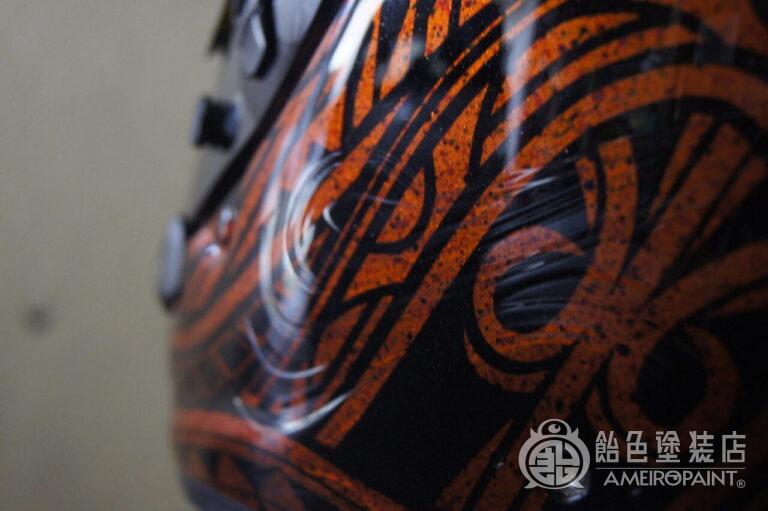 Three-dimensional processing is applied to the center part and left and right.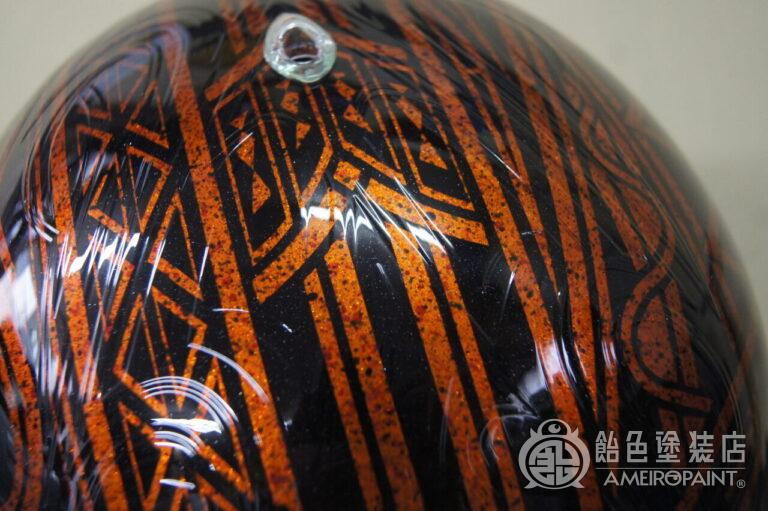 The pattern appears and disappears due to the refraction of light.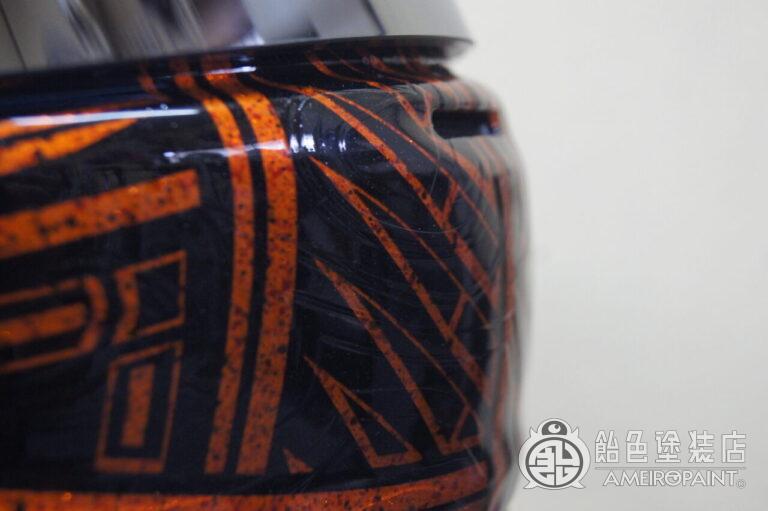 Three-dimensional clear graphics that can be seen with light intensity and angle.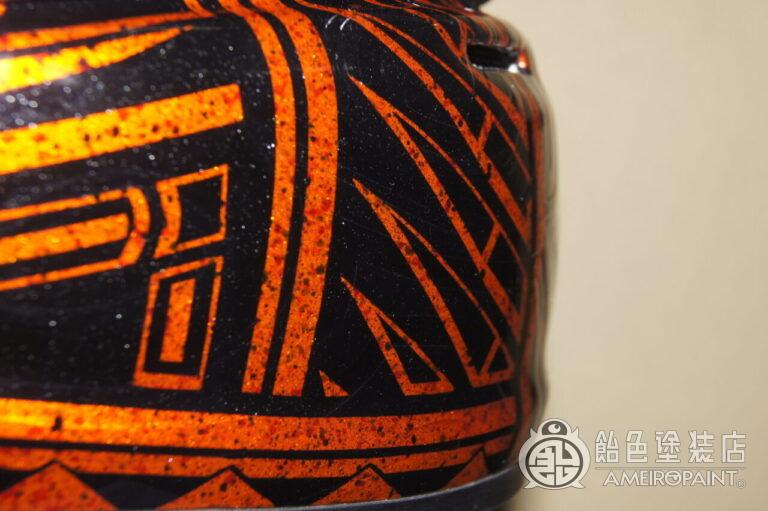 It becomes invisible depending on the amount of light.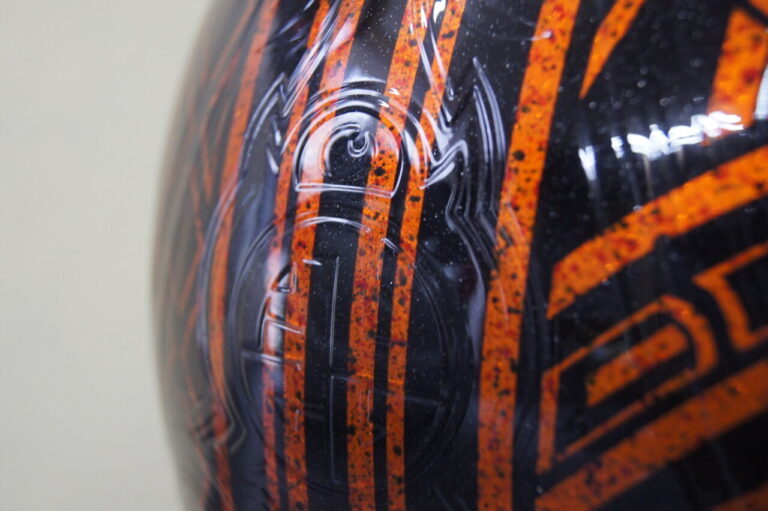 I put the AMEIRO mascot on the back of my head♪
カスタムペイント ARAIヘルメット GP-6s 立体ペイント
CLIENT
CANDYPAINT
COLOR
Apple-Red
Organic-Green
Cobalt-Blue
Pagan-Gold
Tangerine
PAINT PROCESS
-Japanese Page-