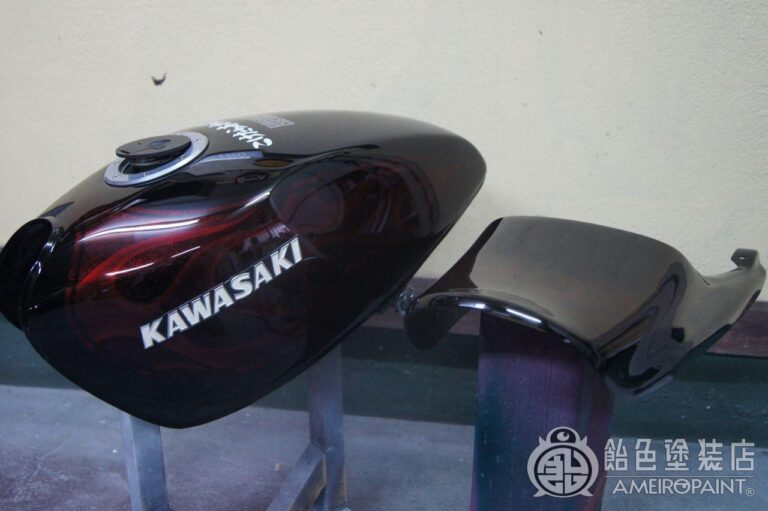 Zephyr X is a custom paint for the fireball collar.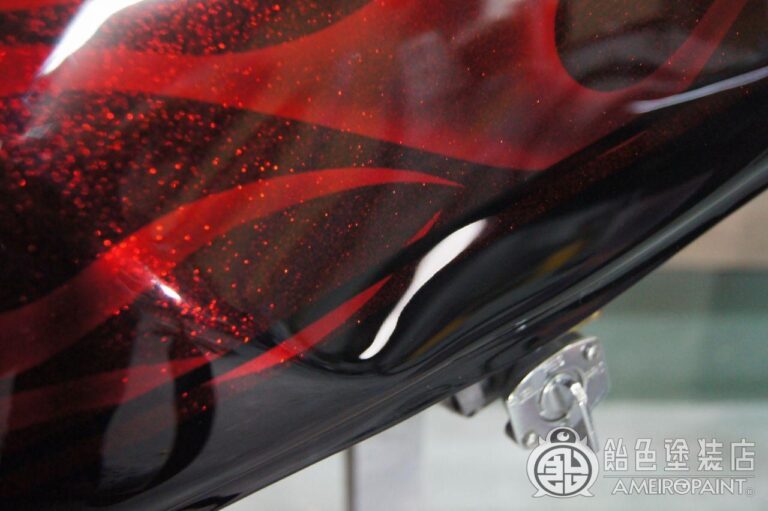 Flames in the fireball.
I put Flames also into where it would normally be a line.

The tip of Flames where he gets a little on his line is a charm point.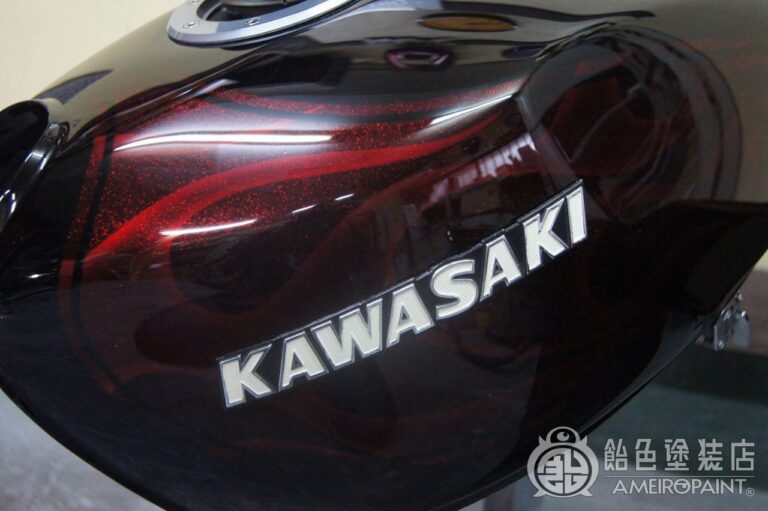 "KAWASAKI" emblem is reused.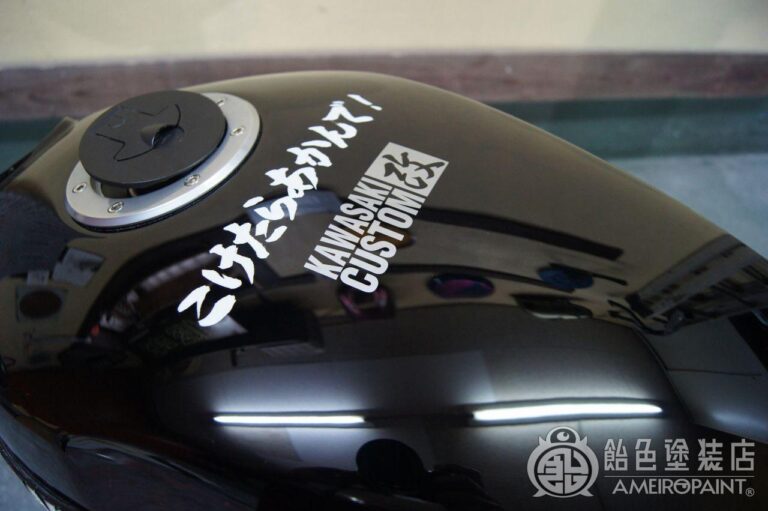 Clear coat sticker on tank top.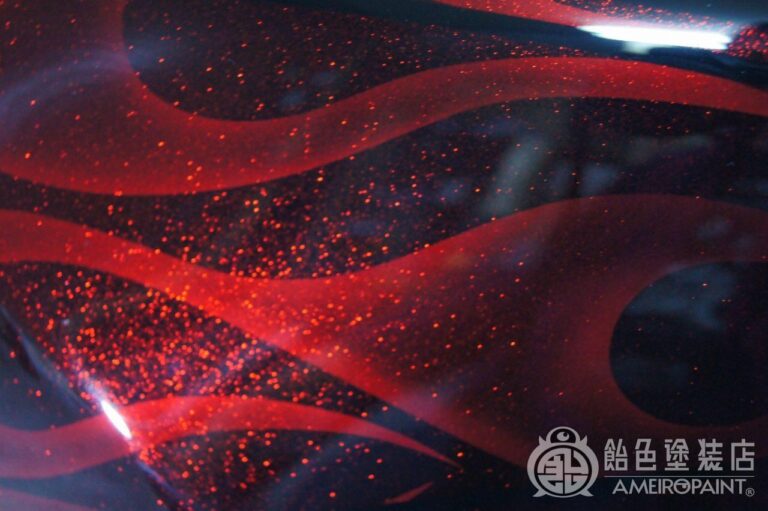 Flame is a gradation by metallic.
It overlays mini flakes on top, giving motion to Flame 's with the addition and subtraction of light.
The owner sent me the image we assembled!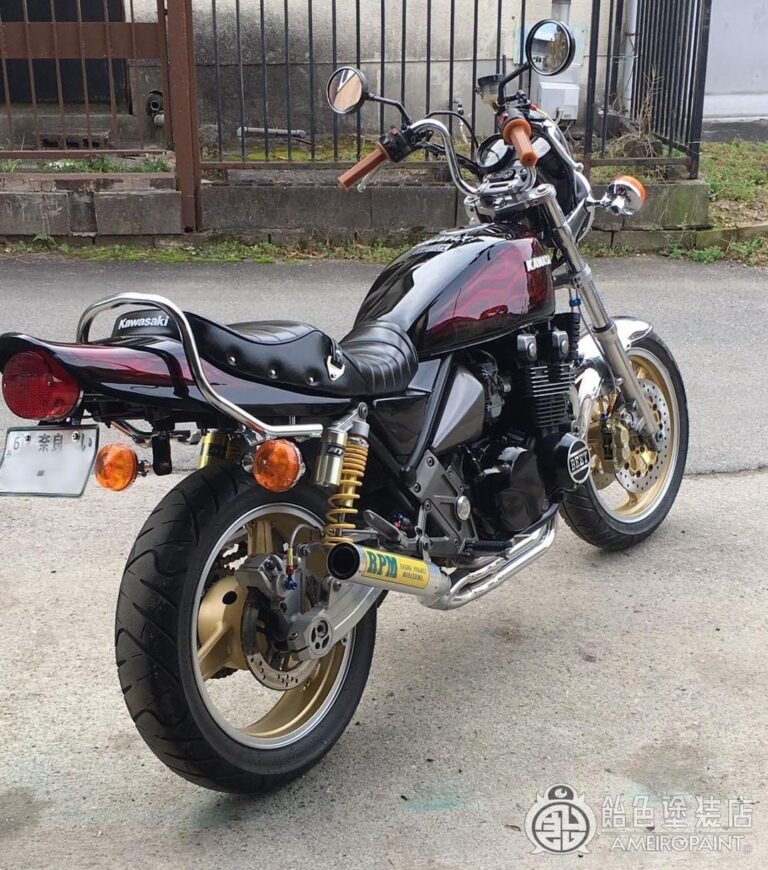 CUSTOMPAINT KAWASAKI ‎ZEPHYRχ
OWNER
NISHIOKA
PAINT
BASE
Solid-Black
Mini-Flake
Metallic-Small
PAINT PROCESS
-Japanese Page-