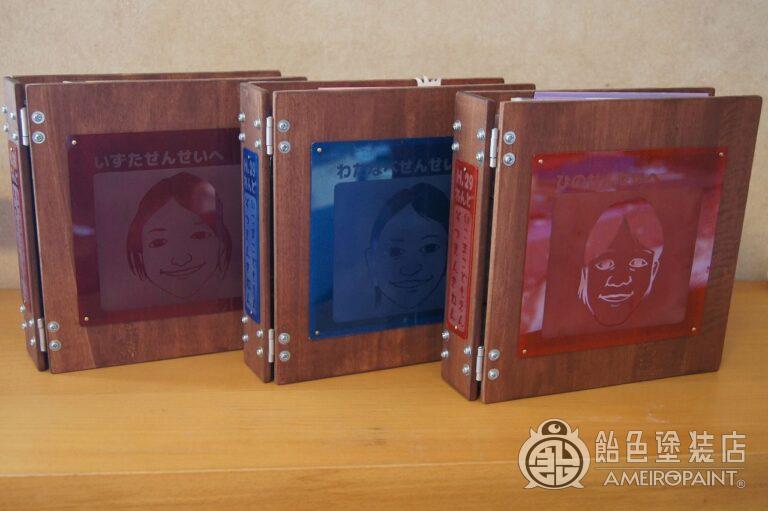 A present for the kindergarten teacher who took care of me for 11 years.
This is the 3rd culmination message book, made from a wooden base.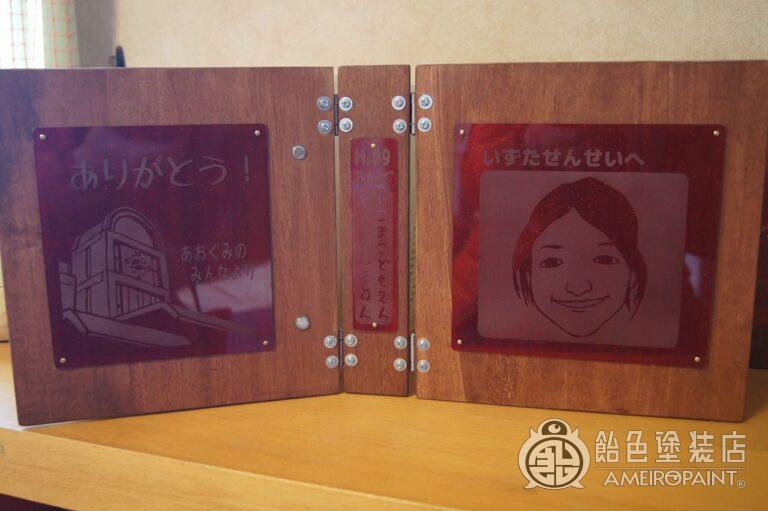 My child's homeroom teacher Izuta-Sensei.
The image color is brandy wine without permission.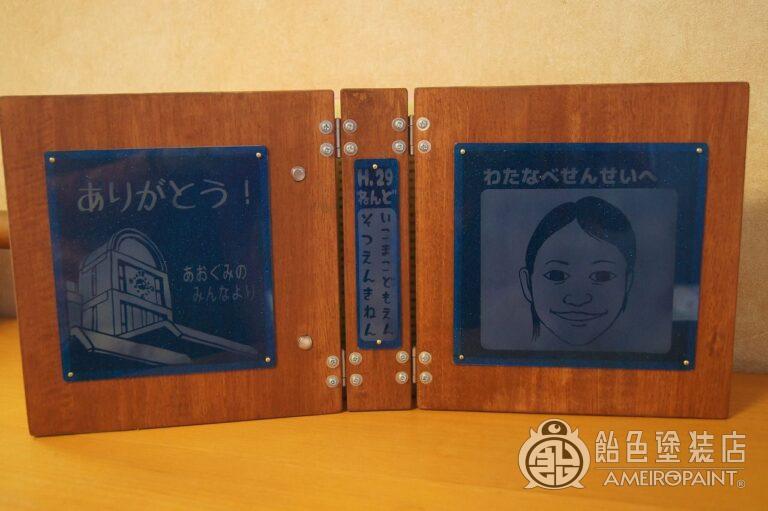 Deputy homeroom teacher Watanabe-sensei
The image color is oriental blue without permission.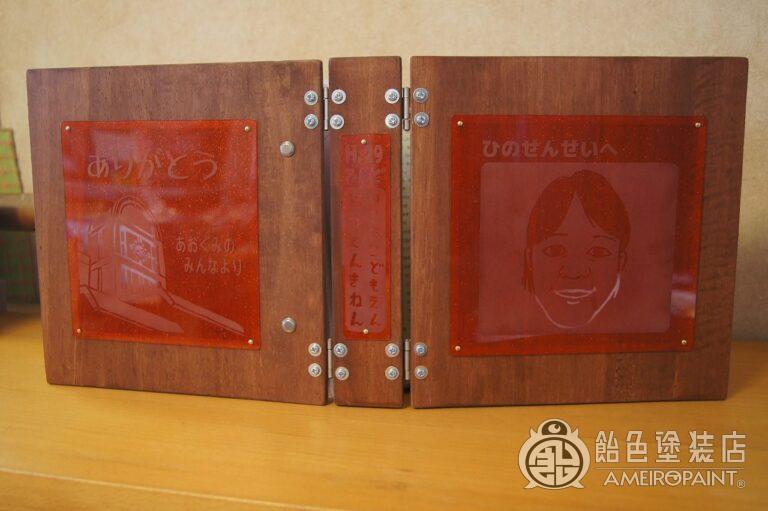 Hino-sensei, the homeroom teacher of the next class.
Her image color is tangerine.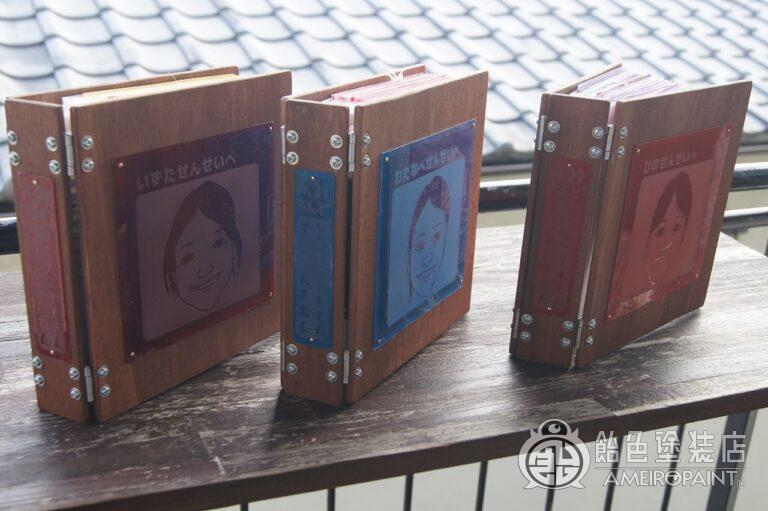 The back of the acrylic plate is painted with candy color mini flakes, and the front is sandblasted to design.
The contents are full of messages from the children to the teachers.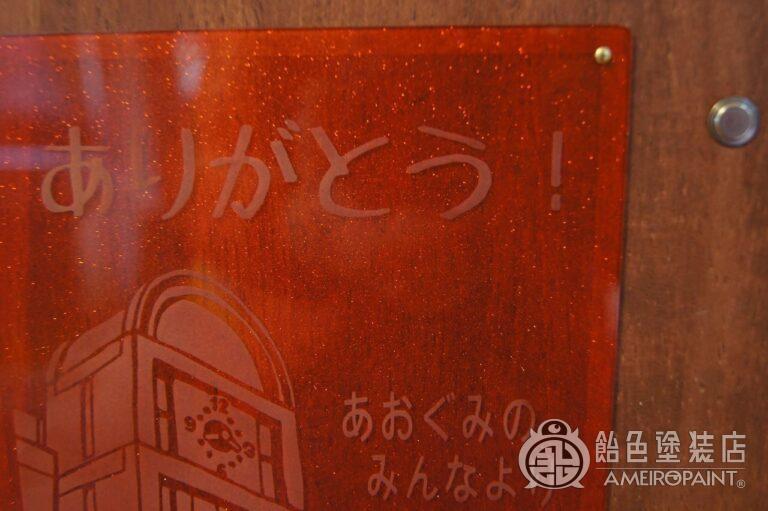 A nursery school where my three children were taken care of
"Thank you!" is the only word I can find.
OWNER
IZUTA / WATANABE / HINO
CANDY PAINT
COLOR
Brandywine
Oriental-Blue
Tangerine