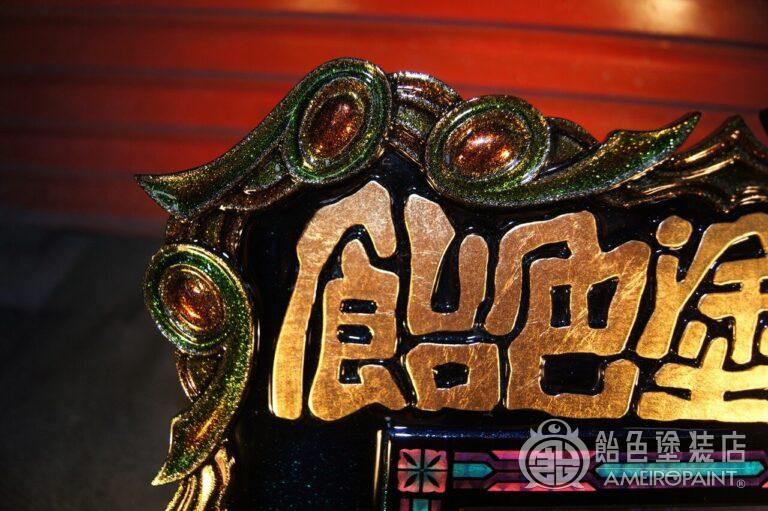 Create shop signs for events.
It is a signboard with a built-in digital photo frame because a normal signboard is not interesting.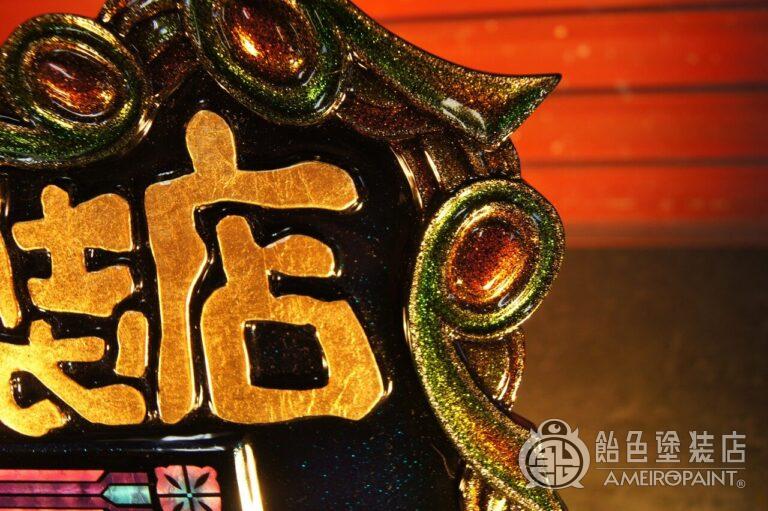 The surrounding decoration is a relief shape carved out of the body filler with a carving knife.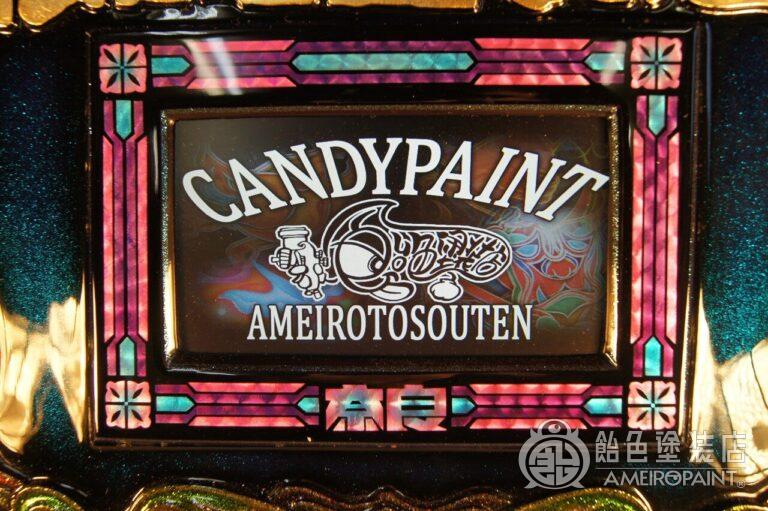 The part that corresponds to the frame of the digital photo frame is spun on a silver leaf and colored with three candy colors.
Casually appealing Nara's shops ♪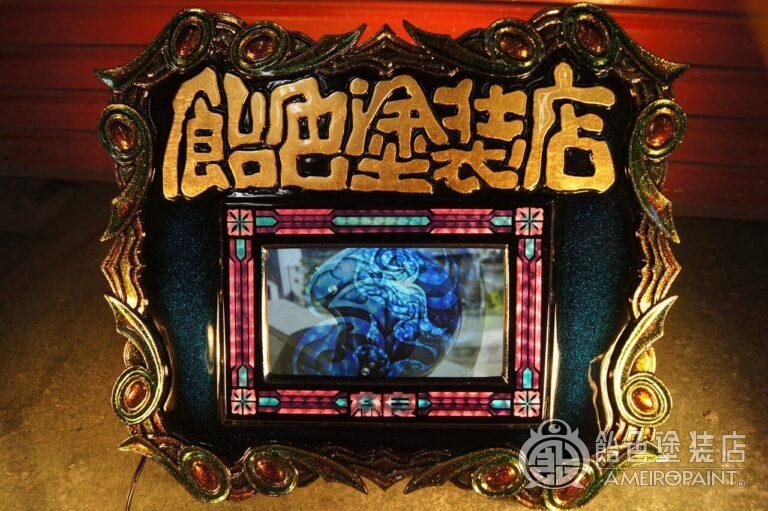 The whole thing looks like this.
The "Ameiro Painting Shop" stands out with gold leaves, and the decorations around it are candy flakes in a subdued color.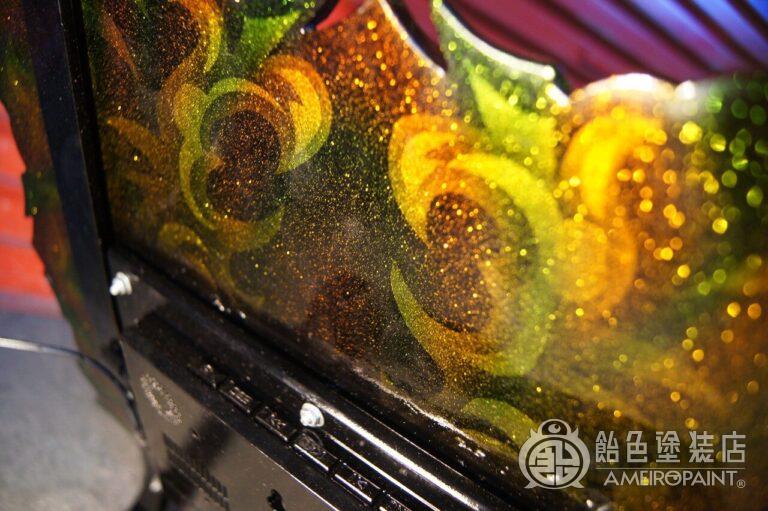 What if someone peeks behind your back? That's why there are graphics on the back.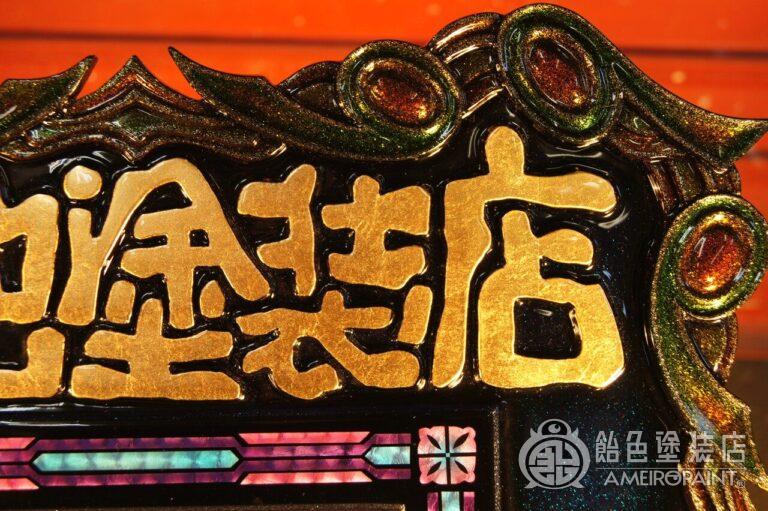 A sign that should not be the leading role. A sign that shouldn't be too buried in the shade.
I finished it with a concept that stands out a little.
デジタルフォトフレーム内臓看板 Digital photo frame visceral signboard
CANDYPAINT
BASE
Solid-Black
Mini-Flake
Silver-Leaf
Gold-Leaf
COLOR
Oriental-Blue
Pink
Organic-Green
Tangerine
Pagan-Gold
Smoke