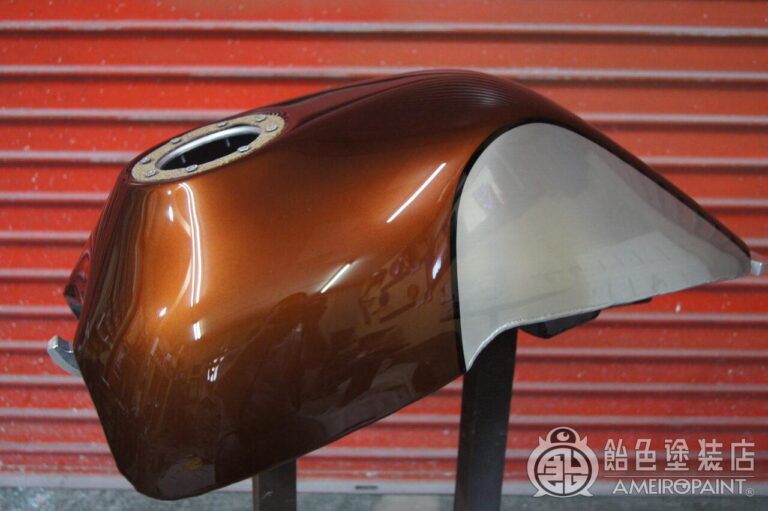 It is a paint on the external tank of Buell.
Custom paint that makes use of the specified color and aluminum base.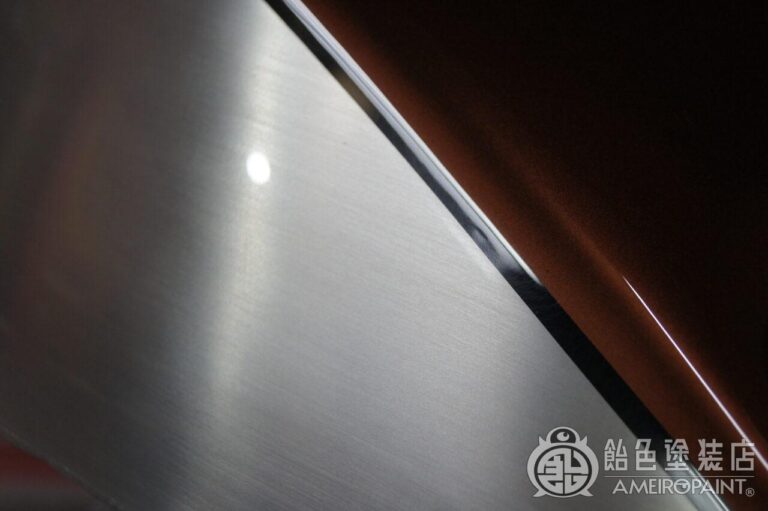 The knee grip part has a hairline finish on the aluminum base.

The designated color is Root-Beer, and a solid black line is added at the boundary with a width of 5 mm.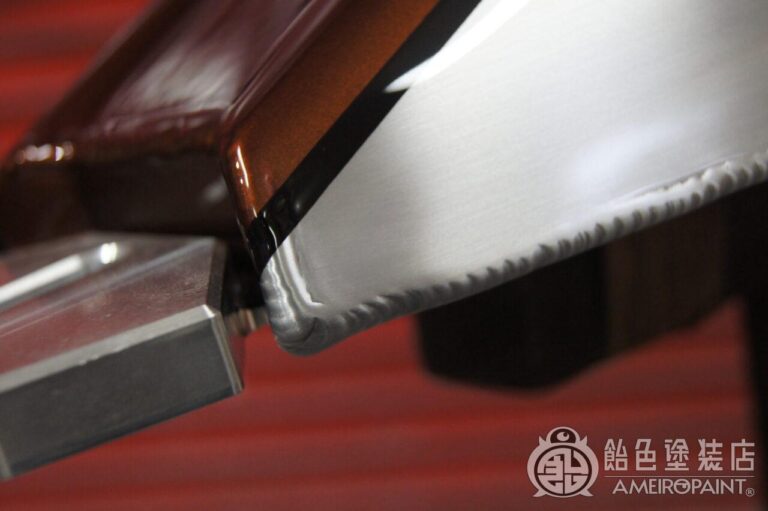 The aluminum bead remains as it is, leaving the texture of the aluminum tank.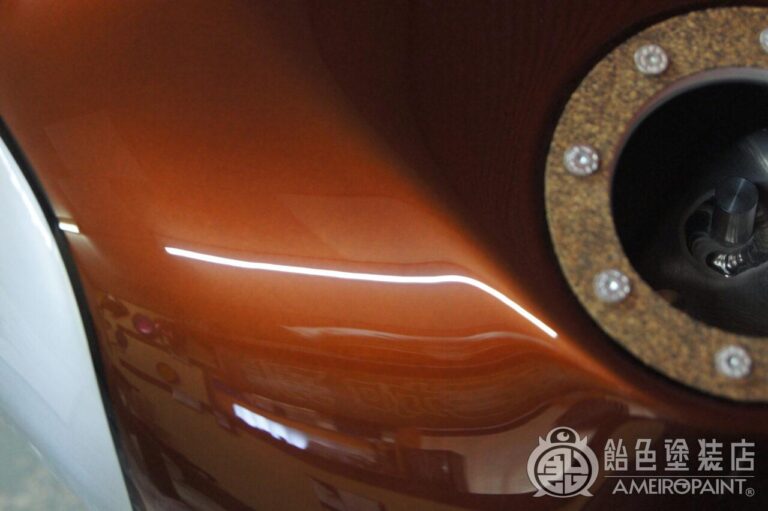 By using gunmetal as the base color of root beer, it has a deep color.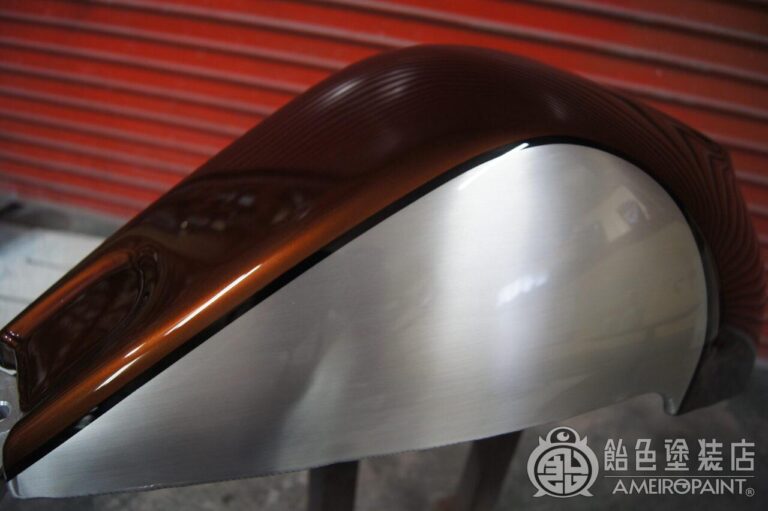 I think that it became a custom paint that brought out the charm of the aluminum tank ♪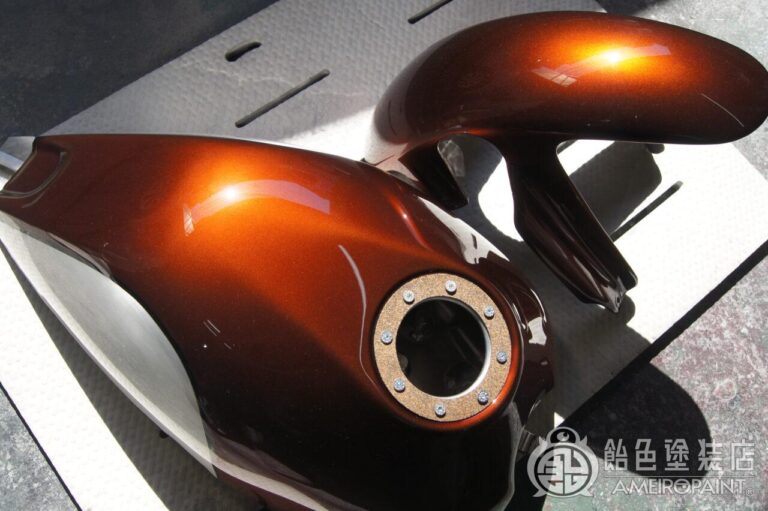 Designated color front fender and two-shot.
I think I was able to get closer to the point where I didn't feel any discomfort.
PAINT PROCESS
-Japanese Page-