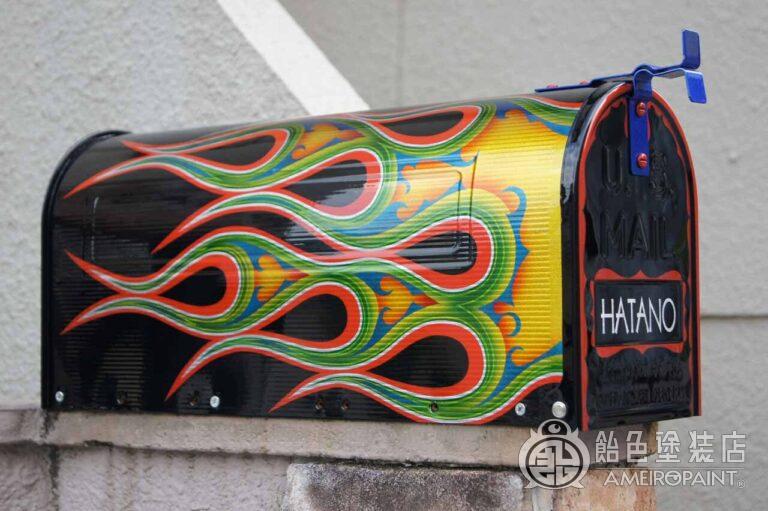 A postbox instead of a signboard.
Graphics in ordinary flames.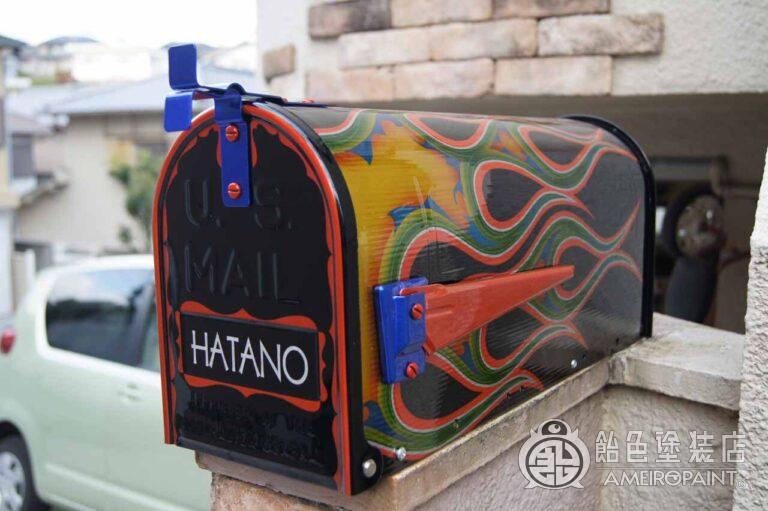 The scarlet and solid black coloring is typical of Nara.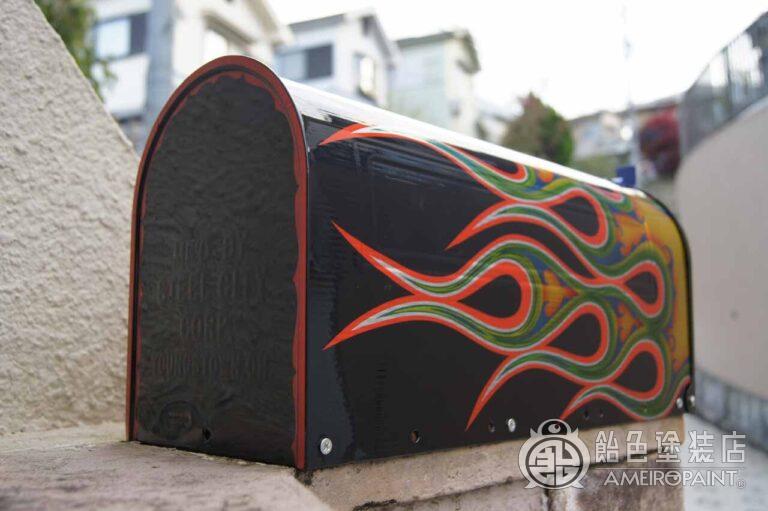 Rear view, it became a conspicuous post in the neighborhood ♪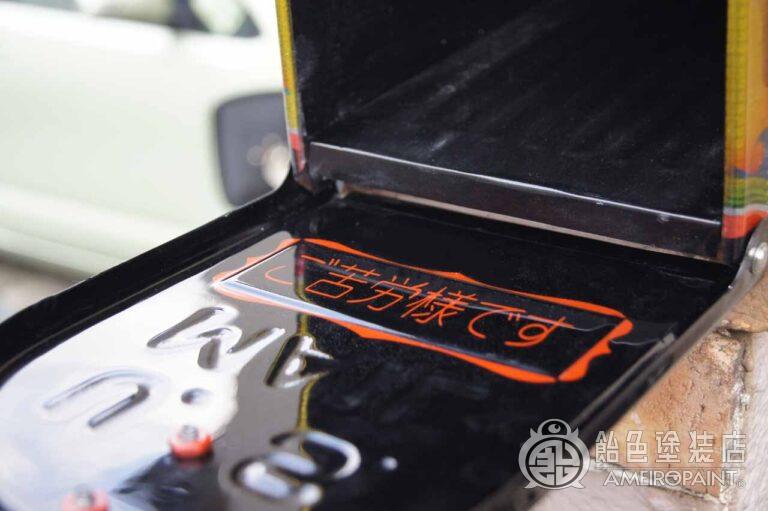 Message to the postman when you open the lid.
When I was working part-time at the post office when I was in high school, I was very happy when someone said this to me.
OWNER
HATANO
CANDYPAINT
BASE
Metallic
Mini-Flake
Solid-Black
COLOR
Tangerine
Brandywine
Burple
Organic-Green
Pagan-Gold
Scarlet
Oriental-Blue
PAINT PROCESS
-Japanese Page-