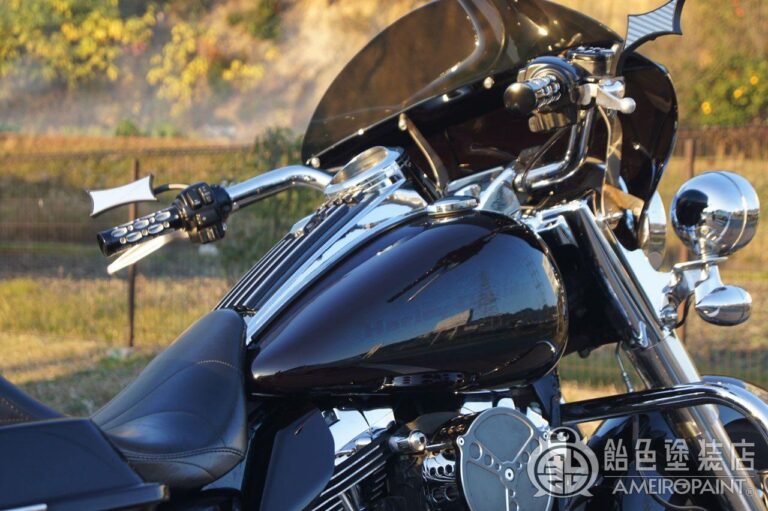 Custom painted Road King, seemingly black monochromatic paint.
Fenders, cowls, and saddlebags are external products.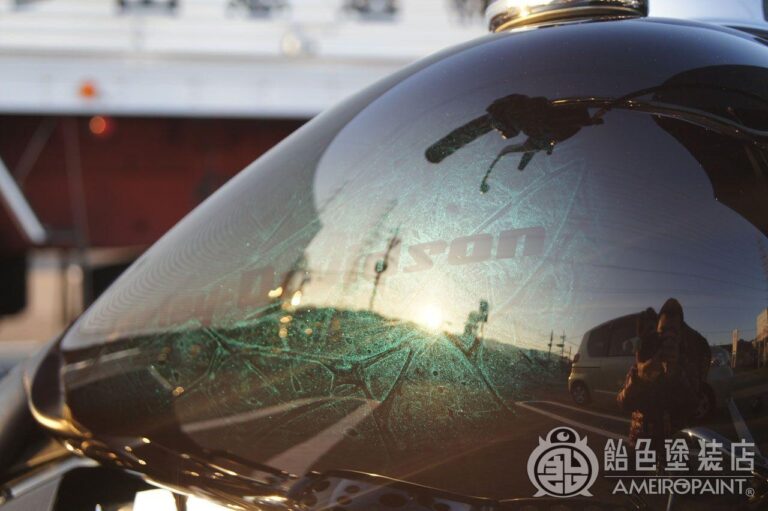 The wrap paint pops up when light hits it.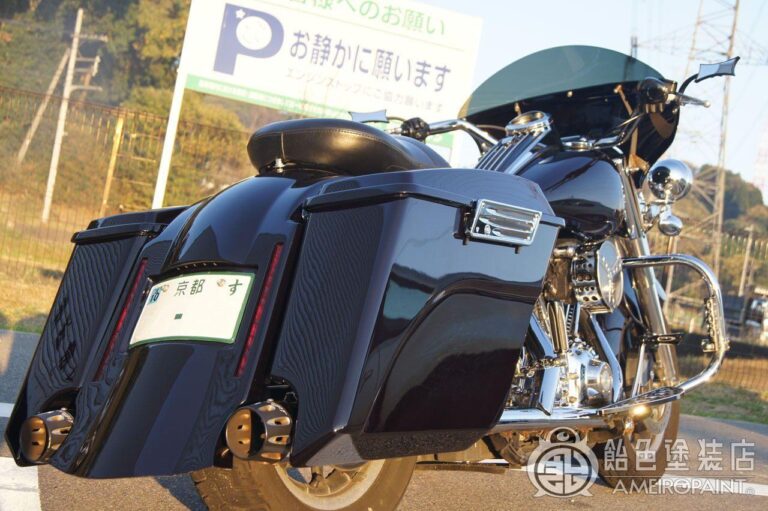 When viewed from an angle, it is solid black.
I would like to ask you to be quiet, but the pleasant exhaust note♪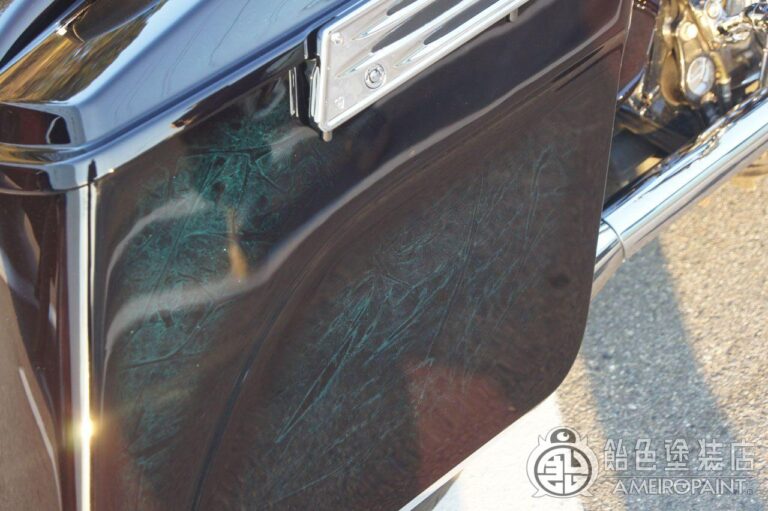 Gradation cuts through the wrap paint along the shape of the saddlebag.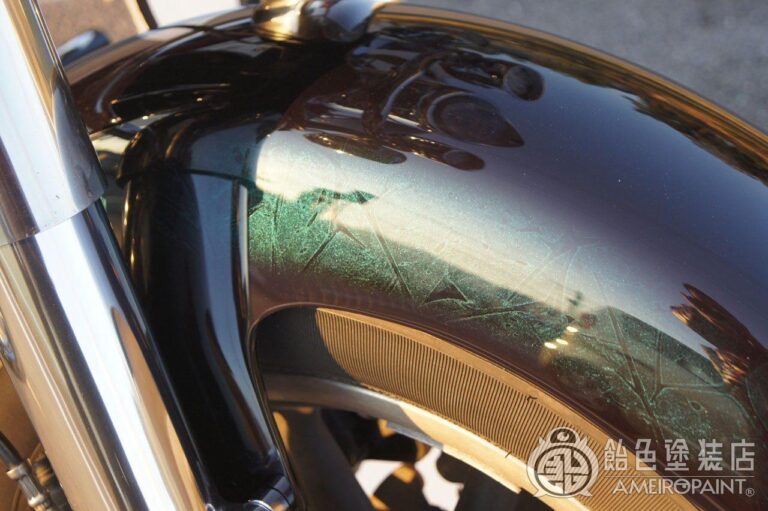 Wrap paint mainly on the side.
It looks like candy green, but it's a mixture of clear black and blue.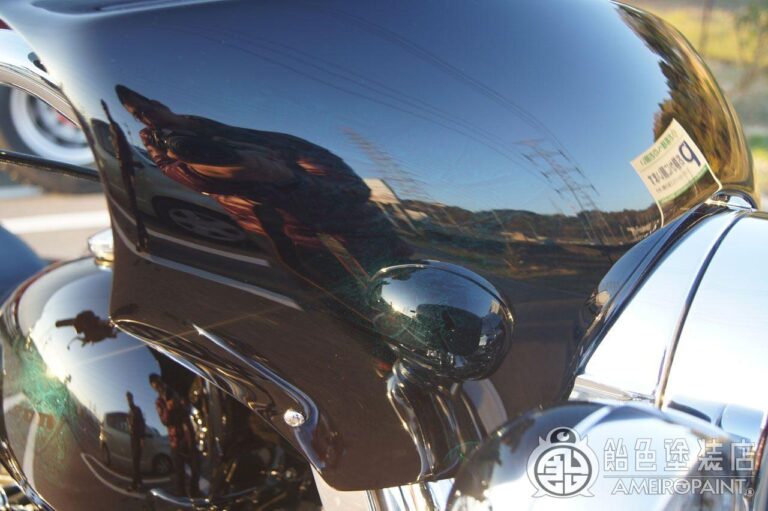 Although it is very difficult to understand, wrap paint is also included in the lower left and right sides of the front cowl.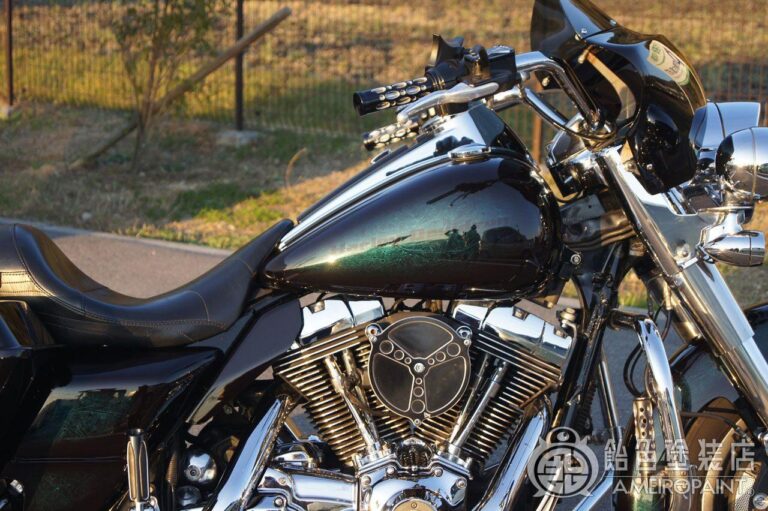 It is a custom paint that is a little different from just black ♪
CUSTOMPAINT Harley-Davidson Road-King
OWNER
YAMASHITA
PAINT
BASE
Solid-Black
Metallic(Wrap)
Ultra-Mini-Flake
PAINT PROCESS
-Japanese Page-