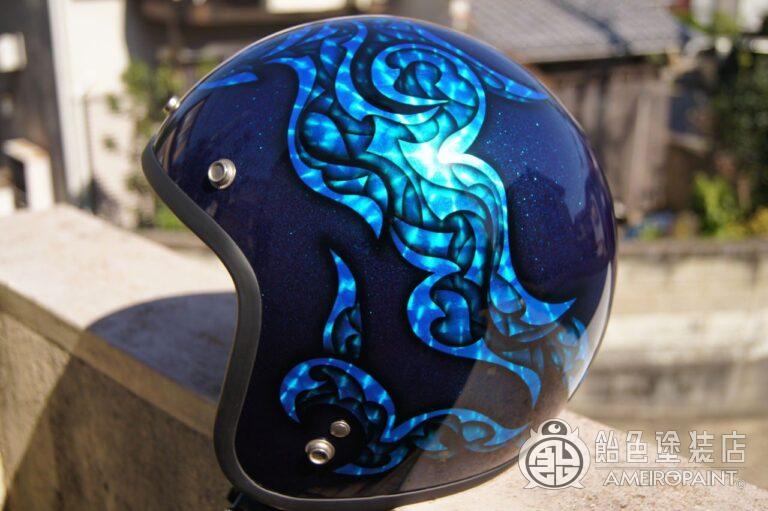 Seasoned with silver candy in candy color.
I put bilaterally asymmetric graphics.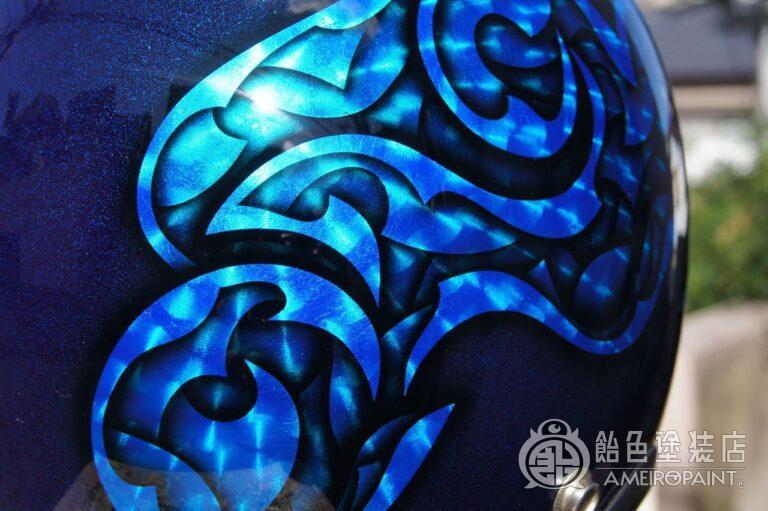 Graphic on the left side.
Spinning which is lightly put in is accented.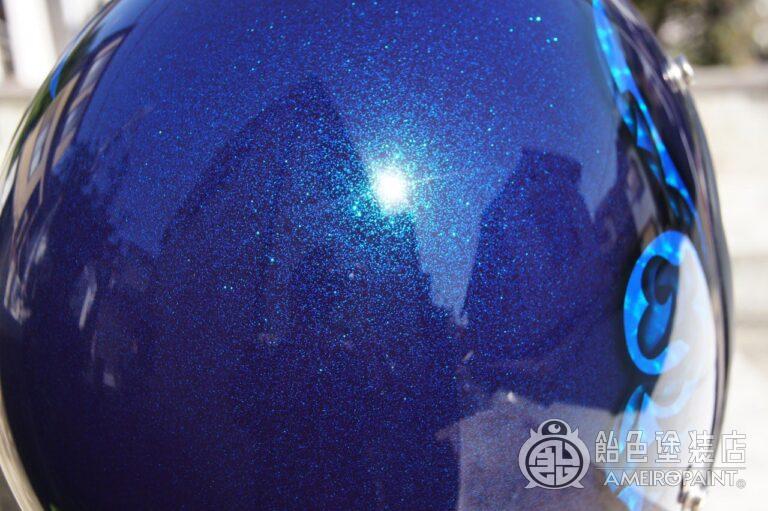 The back right is a mini flake with black base and simple.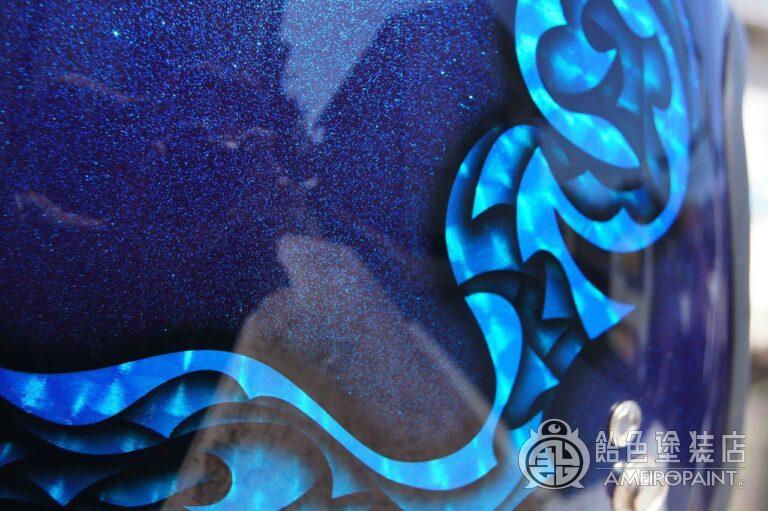 Also graphic on the right side.
Candy color only shaded with Oriental Blue with smoke, but expressed by the difference in texture of base flake and Silver leaf.
カスタムペイント シルバーリーフにキャンディーカラー
SAMPLE
CANDYPAINT
BASE
Solid-Black
Mini-Flake
Silver-Leaf
PAINT PROCESS
-Japanese Page-