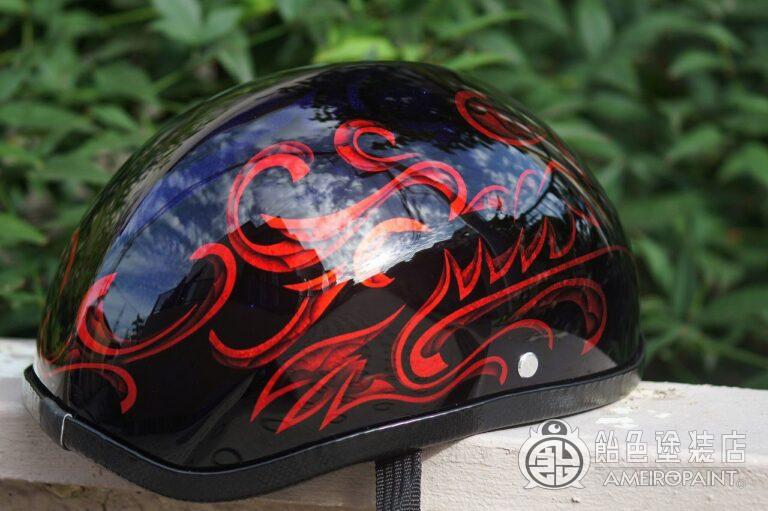 Owners' favorite CD jacket motif.
It is a graphic image of a dragon.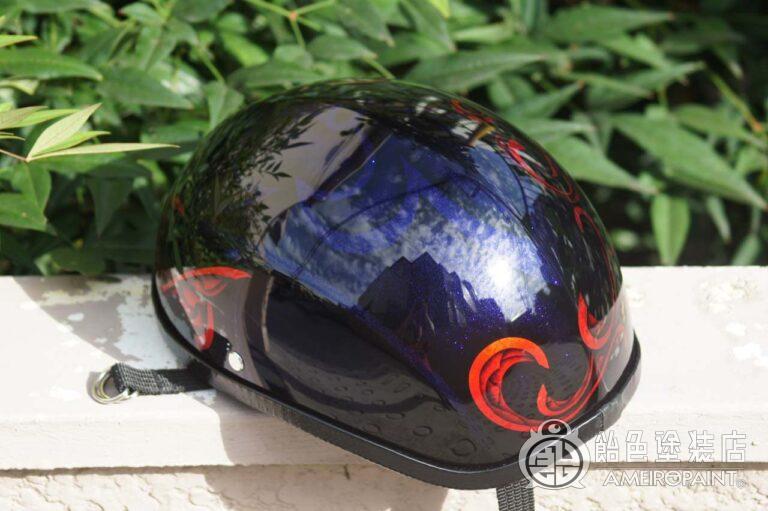 Owner specification that likes to run at ease, graphic on the right with the concept of "pulled out" graphic on the main.
In contrast to the left backwards simple.

Make use of the shape of the helmet, and distribute it forward from center to non-target.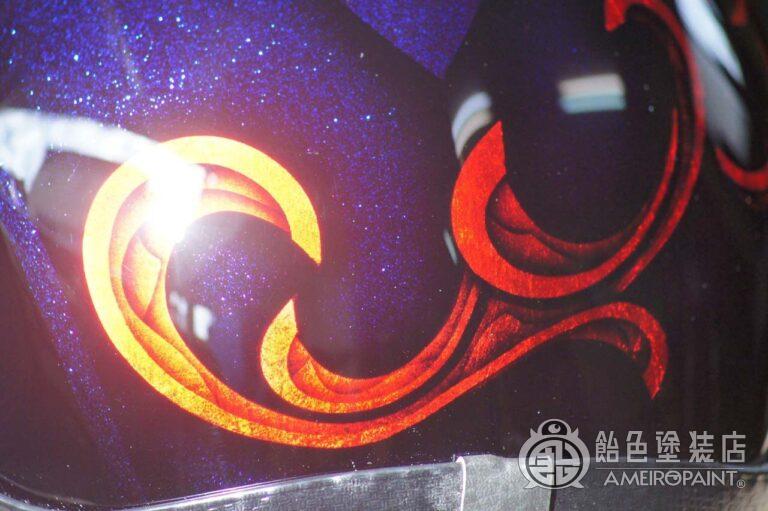 Candy red is based on gold leaf. When it hits the light it becomes orange.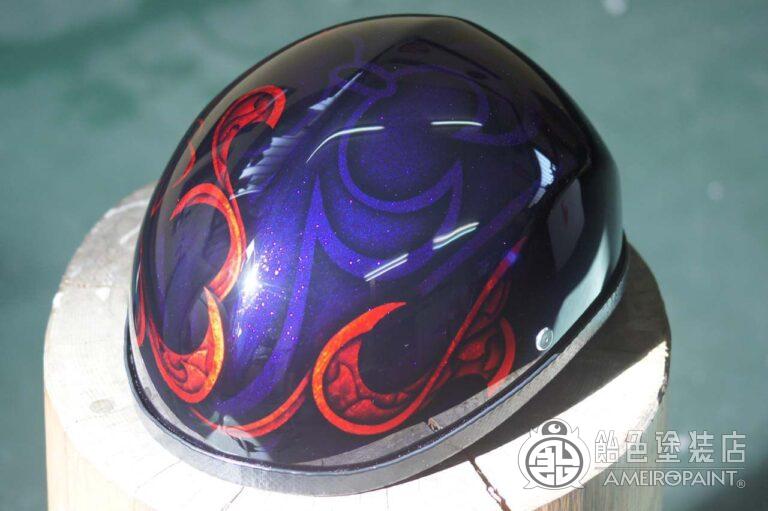 Graphics are also under the graphics of the leaf.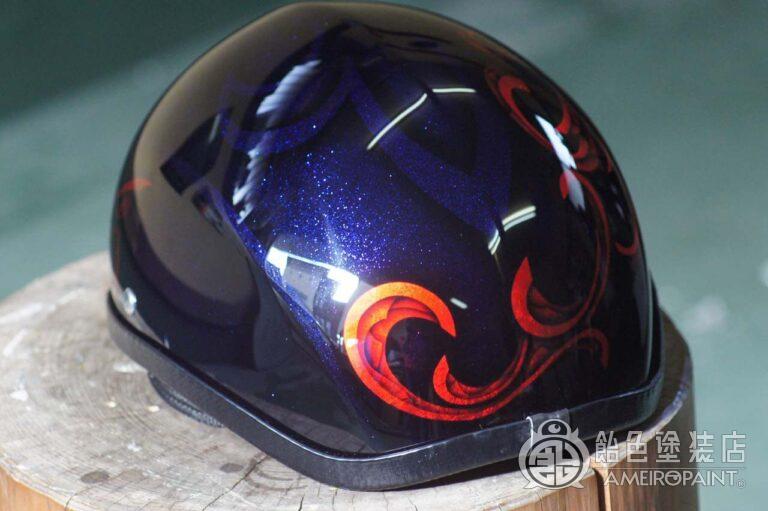 As you can compare with the above photo, the flakes will become purple or become blue with the way the light hits.
カスタムペイント EASYRIDERS クルーズヘルメット
OWNER
KAMEI
CANDYPAINT
BASE
Solid-Black
Mini-Flake
Gold-Leaf
COLOR
Burple
Brandywine
Smoke
PAINT PROCESS
-Japanese Page-