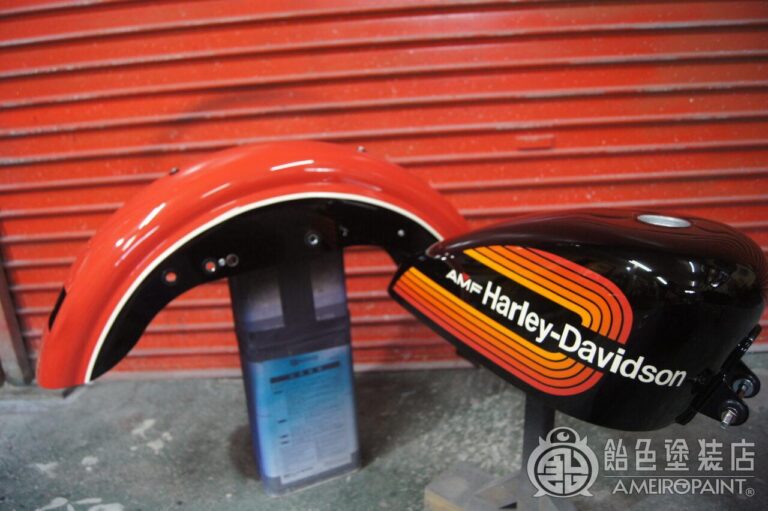 Custom paint of AMF Rainbow to 2003 Sportster 883.
The tank is rainbow color, and the rear fender is two-tone paint with pin lines.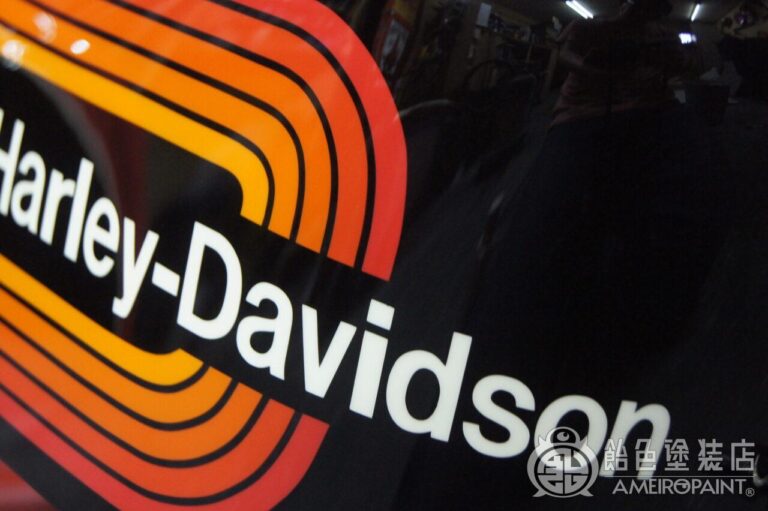 Rainbow is a rainbow color from scarlet to yellow so that orange is in the middle.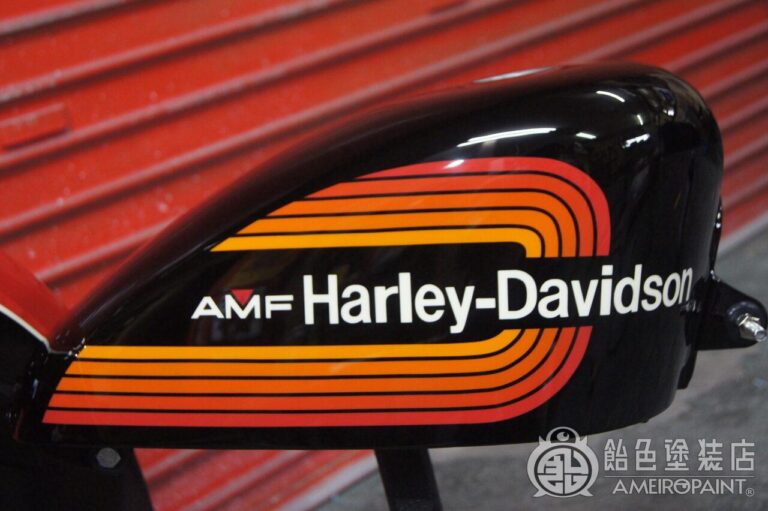 AMF is one point on the right side,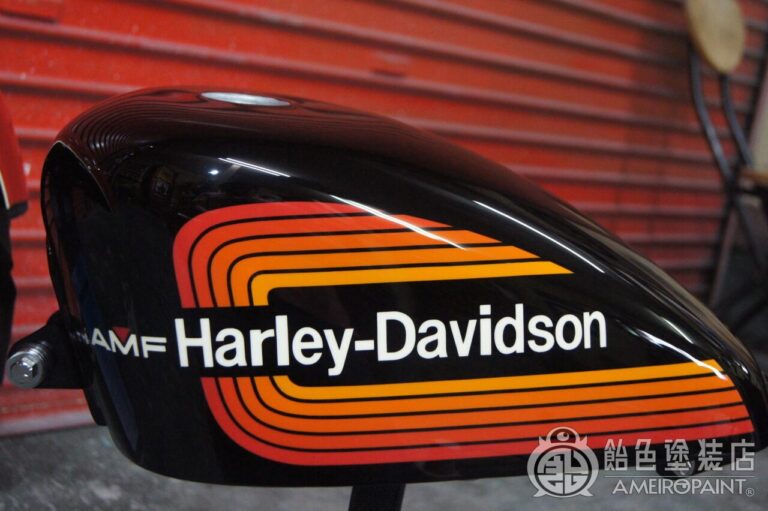 On the left side, Harley-Davidson is arranged so that it is on the flat surface of the tank, so you can enjoy it on the left and right.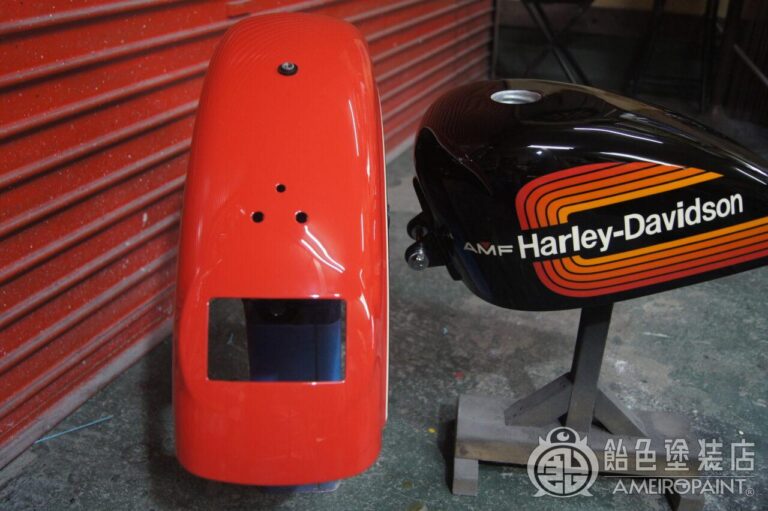 The rear fender is painted with the outermost red of the rainbow color over a high area.
When viewed from directly behind, the red that is close to Scarlet and the black of the tank are interesting paints.
The owner sent me a picture of the assembly♪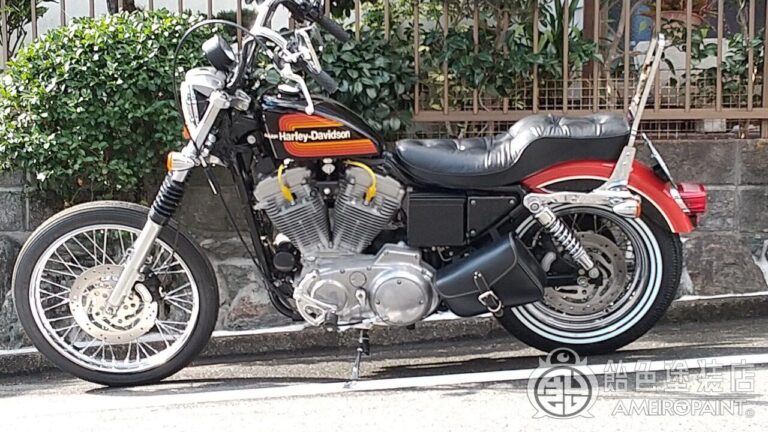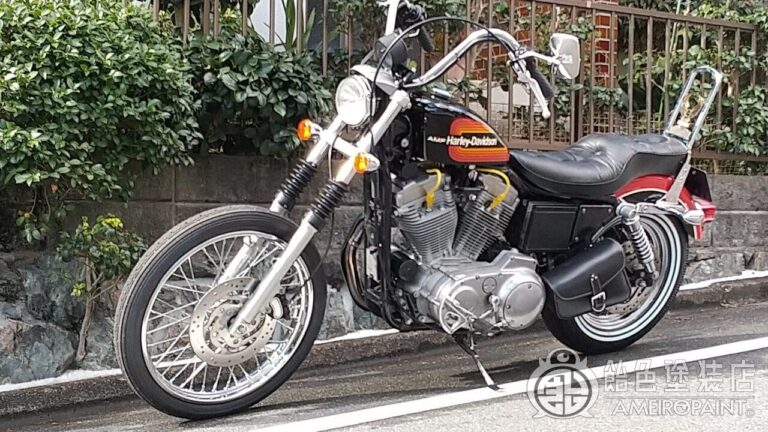 B class atmosphere.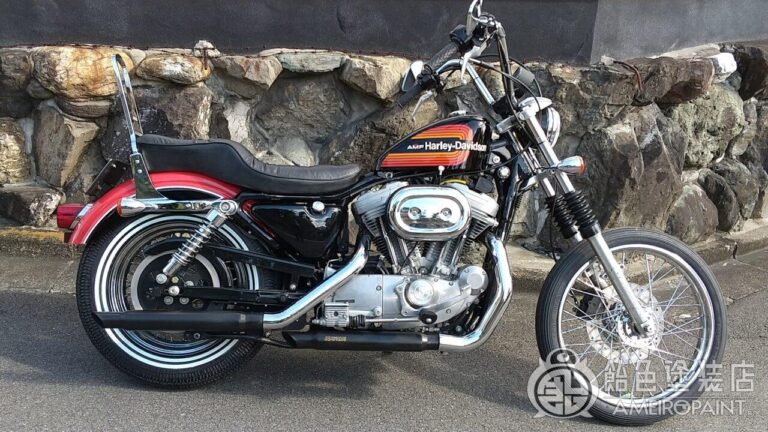 I really like the black silencer.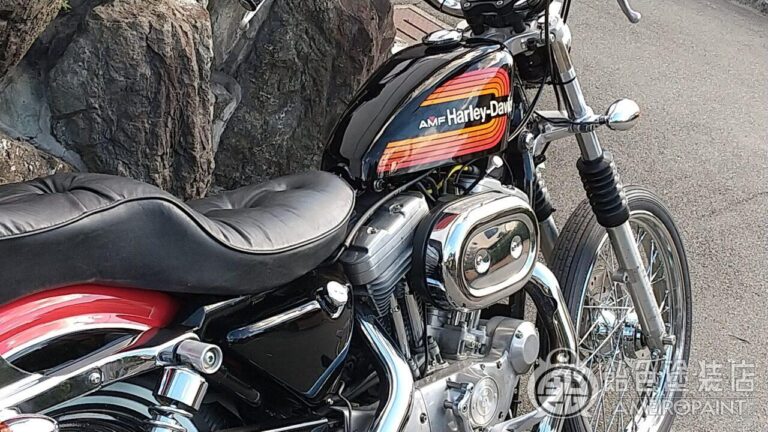 I feel like the fork boots have a good point, but I think the paint is effective for the B-class atmosphere.
OWNER
HIRATA
PAINT
COLOR
Solid-Scarlet Rainbow
PAINT PROCESS
-Japanese Page-