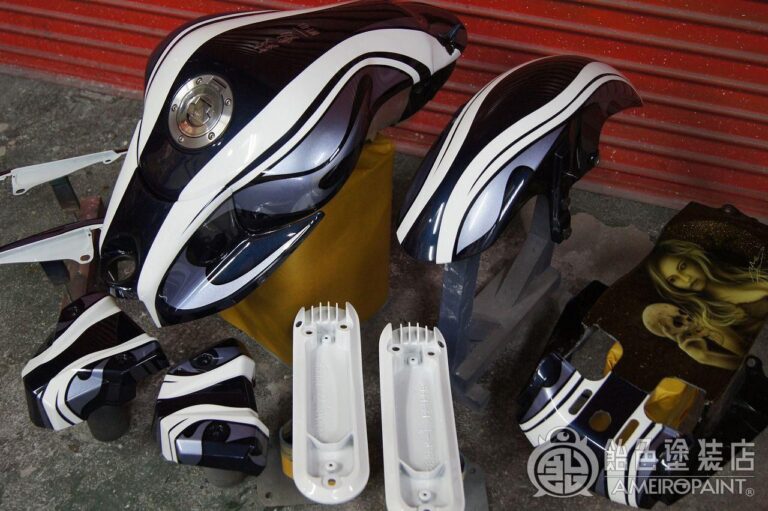 Custom paint to the exterior set of MT-01.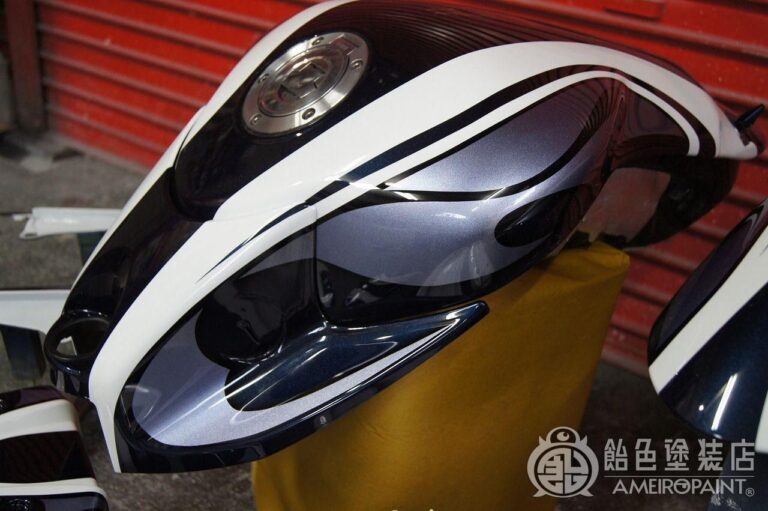 I graphed the tank like two pieces to connect.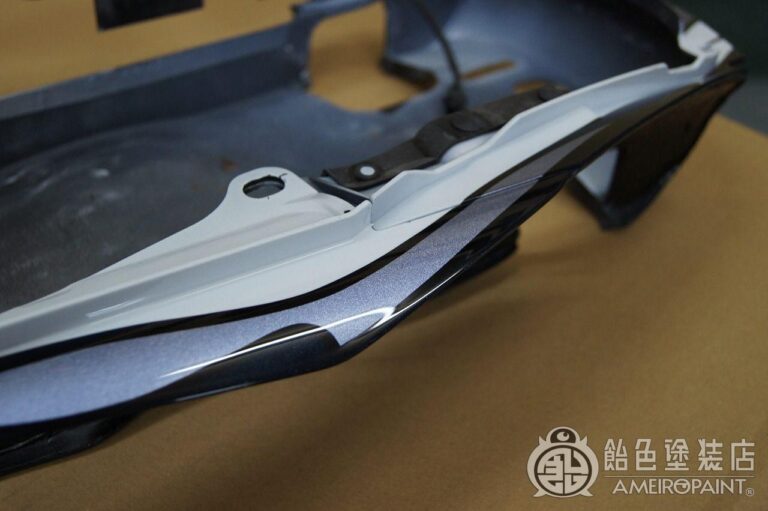 The sheet cowl has 3 pieces, and there is a graphic so that it also connects.

It is the only angular shape in this exterior.
I was troubled by how to put in the line.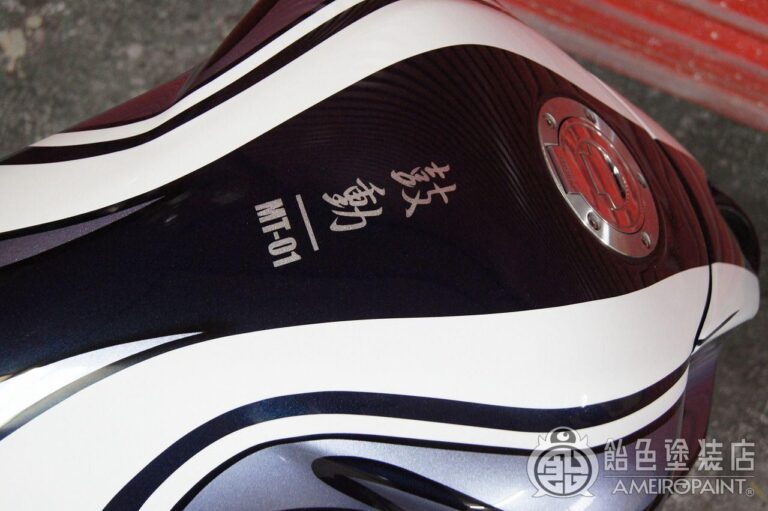 MT-01 concept "beating" on tank top.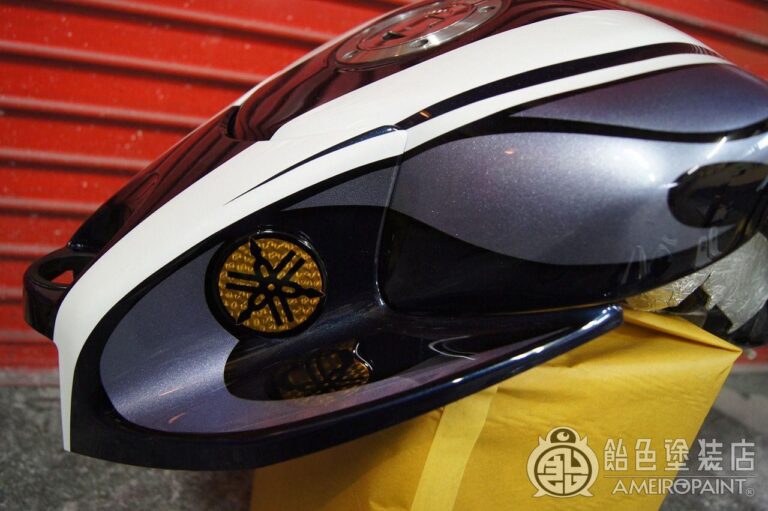 YAMAHA emblem.
I made it from an aluminum disk brought by the owner.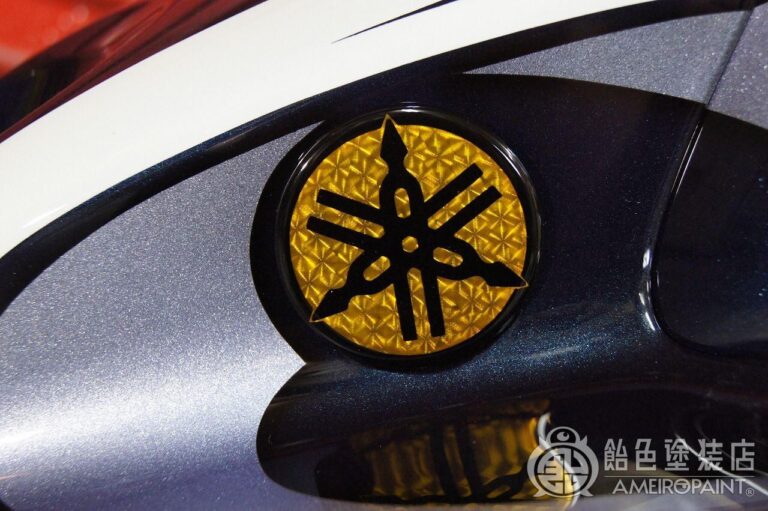 Polished and spinning, colored with candy yellow.
Candy color is here only, the exterior is painted with metallic color.
It sent me photos after assembly ♪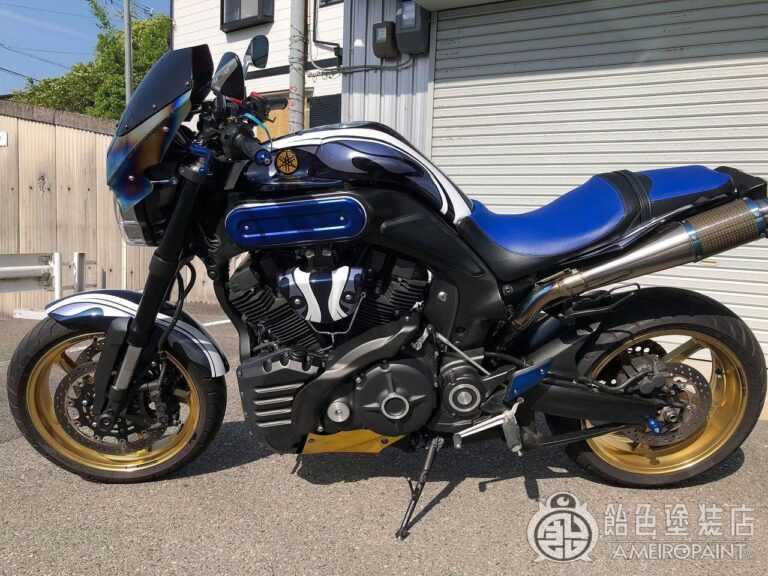 Blue, gold, and white are one point for the overall image.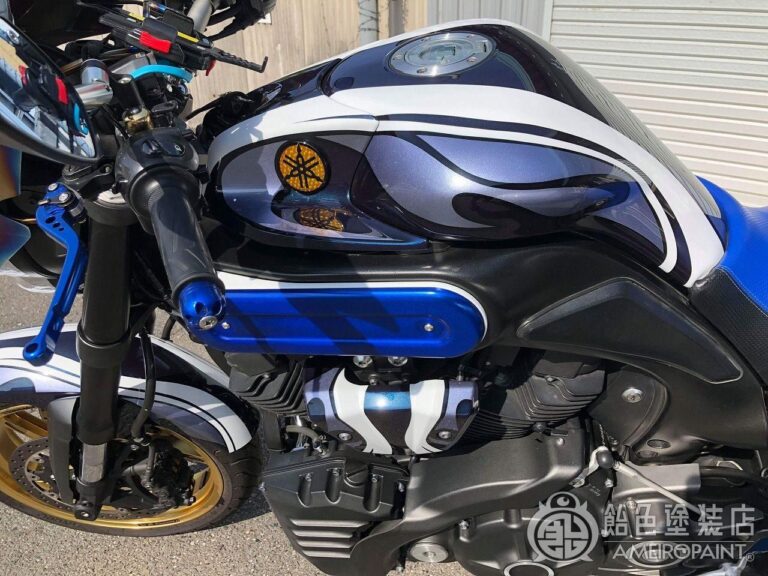 Even though it's a different shade of blue, it looks cohesive.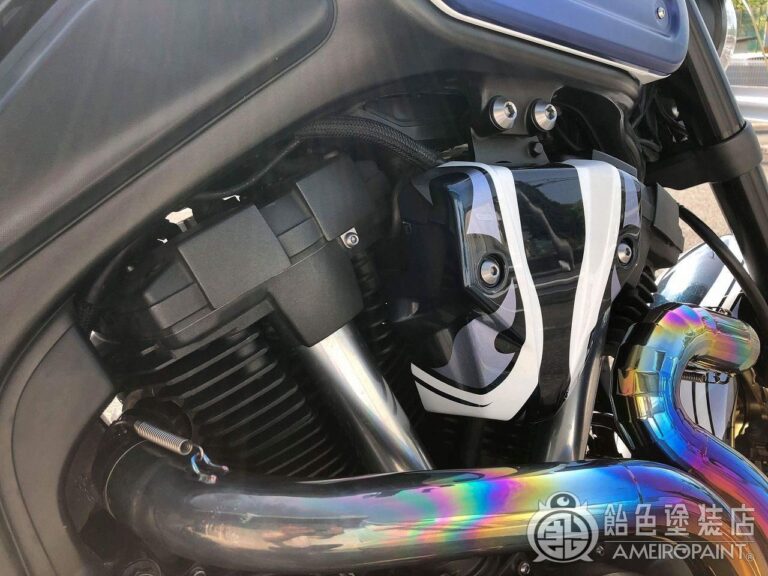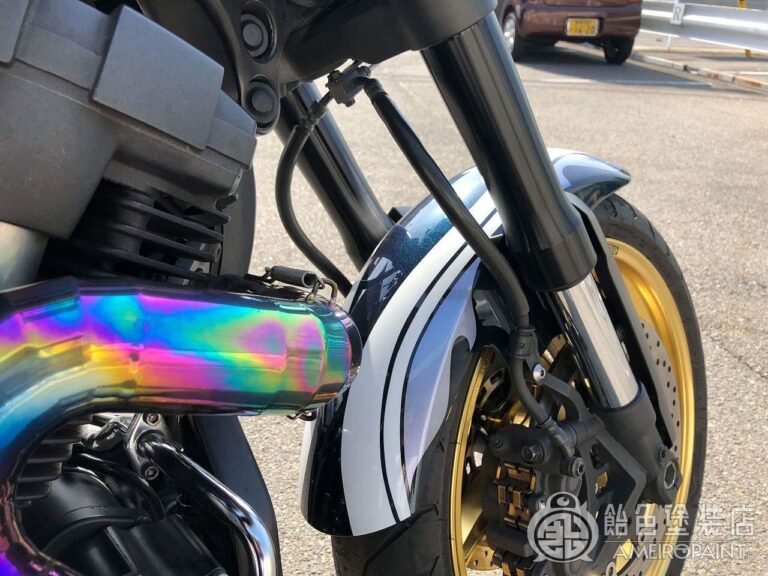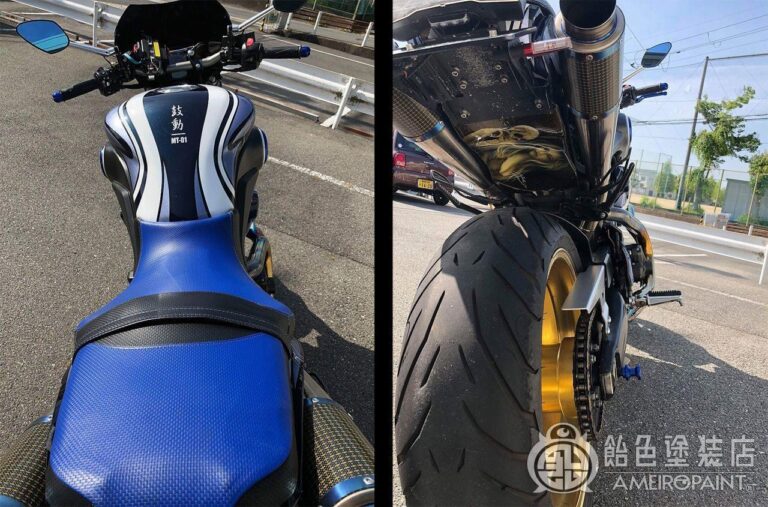 The back of the seat cowl has been painted before.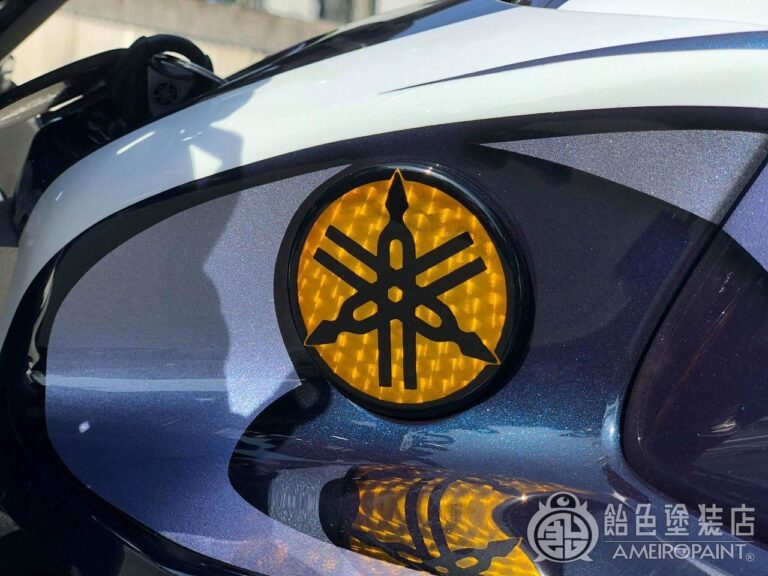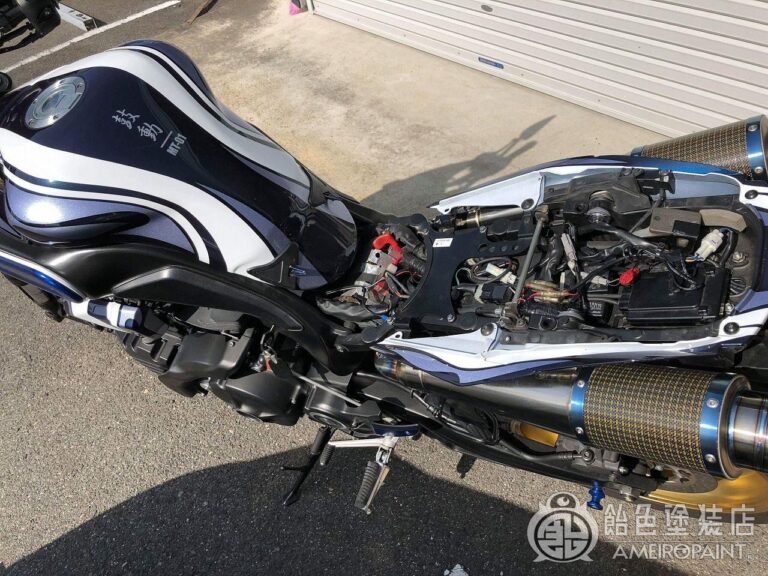 In order to show the graphic of the seat cowl, I took the photo and taken the picture ♪
OWNER
FUKUSAKI
PAINT
COLOR
Metallic-White
Metallic-Purple
Metallic-DarkBlue
PAINT PROCESS
-Japanese Page-
SET PAINT