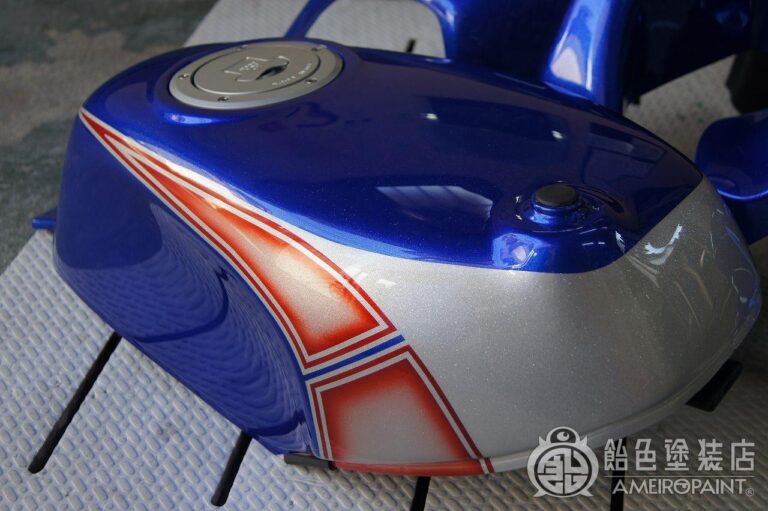 The graphic only on the tank is a gradation using two colors of red and orange.
3-tone graphics of blue, silver and red.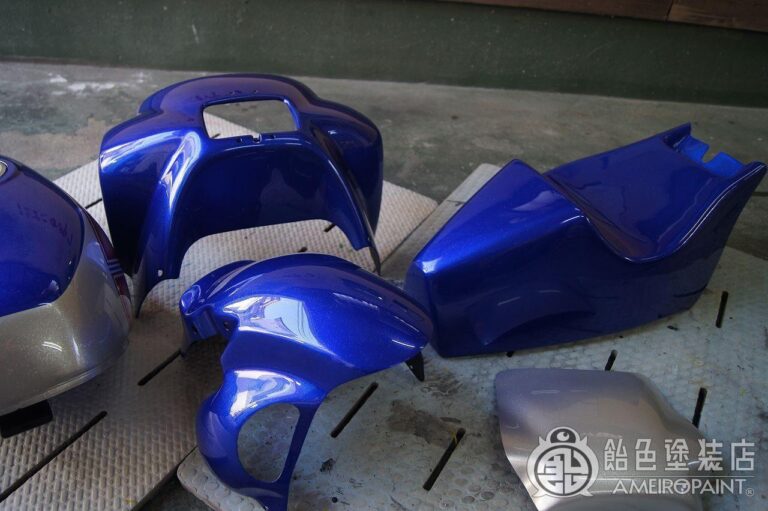 The front cowl, seat cowl, and front fender are simple in blue.
However, since flakes are layered, it is not a monotonous monochromatic color.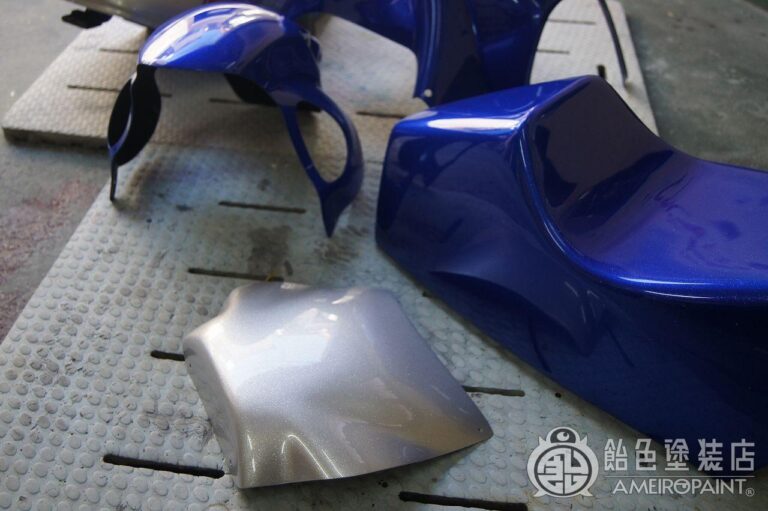 The bib plate is a mini flake silver.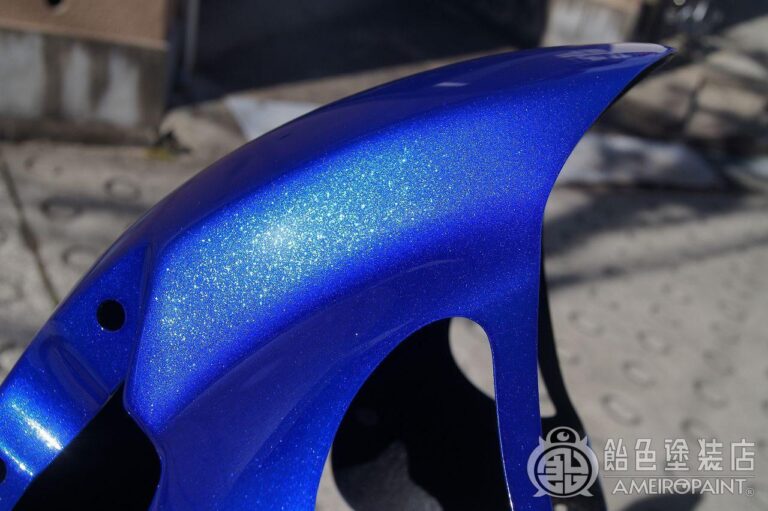 When light hits, the effect of flake stacking appears.
Dark blue flakes and light blue flakes change the viewing angle.
OWNER
KITAMURA
COLOR
Cobalt-Blue
Burple
Tangerine
Apple-Red
PAINT PROCESS
-Japanese Page-