HONDA Chaly 6V model, the rust is quite severe and the paint looks like a restoration.
Candy flake paint with uneven molding.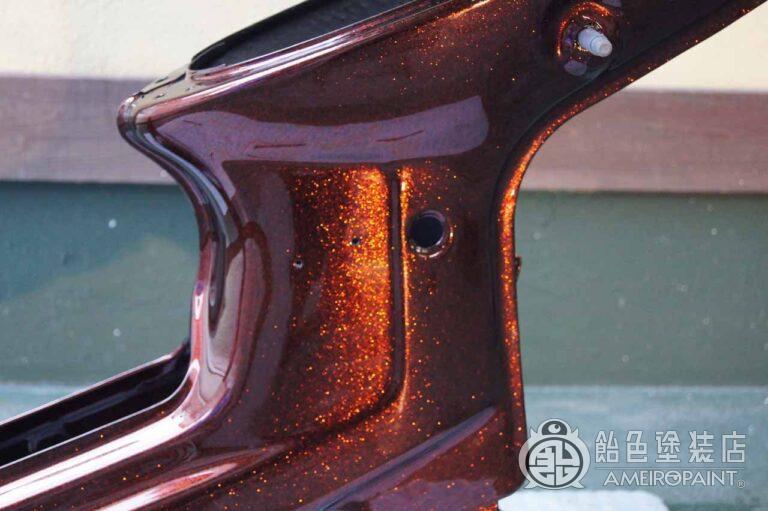 At the time of shooting, the weather was not so good, so I lit up and shot.
The flakes shine vividly when light hits the black base.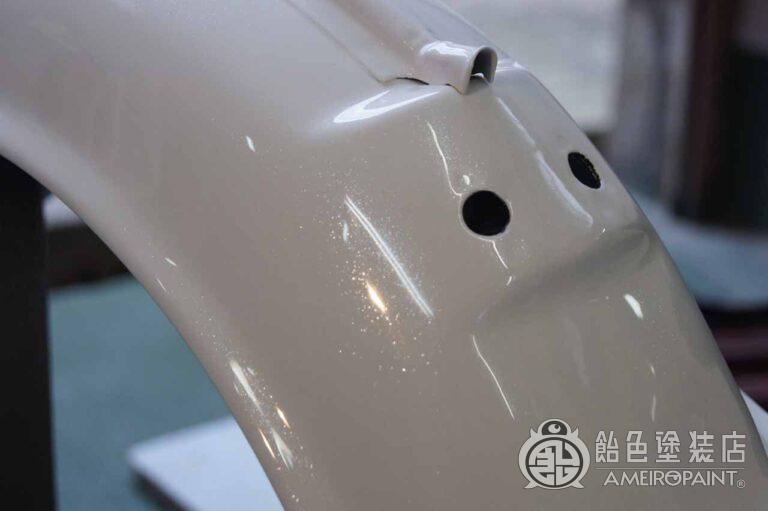 Even though the white is white, ice pearls are blown on it, so it's sparkling white.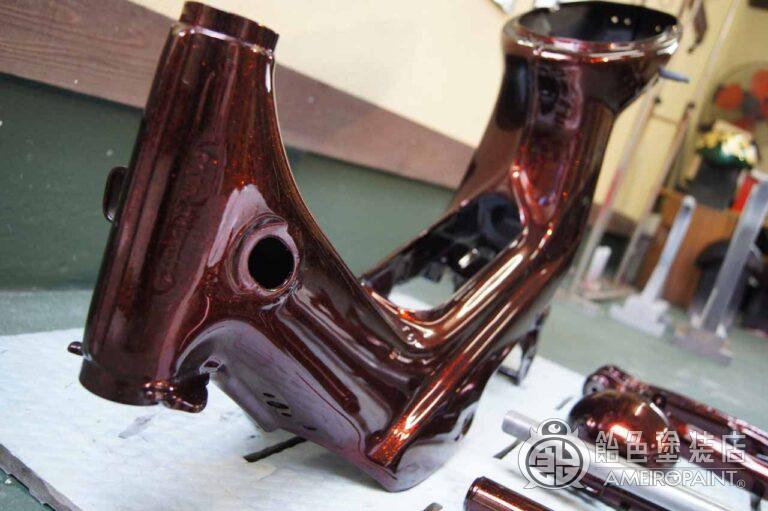 My personal favorite frame angle♪
OWNER
KISHI
CANDY PAINT
FRAME-BASE
Solid-Black
Mini-Flake
FENDER-BASE
Solid-White
Ice-White