Custom paint on legacy tank.
Only Harley logo on black paint...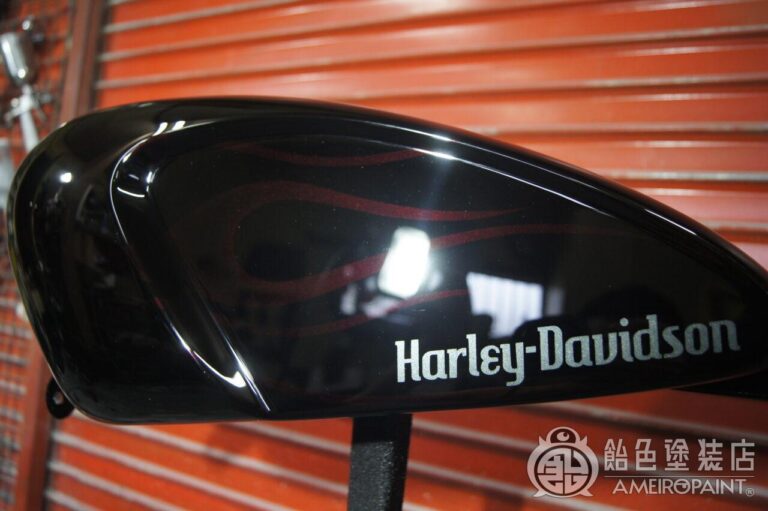 When light hits it, red flames appear.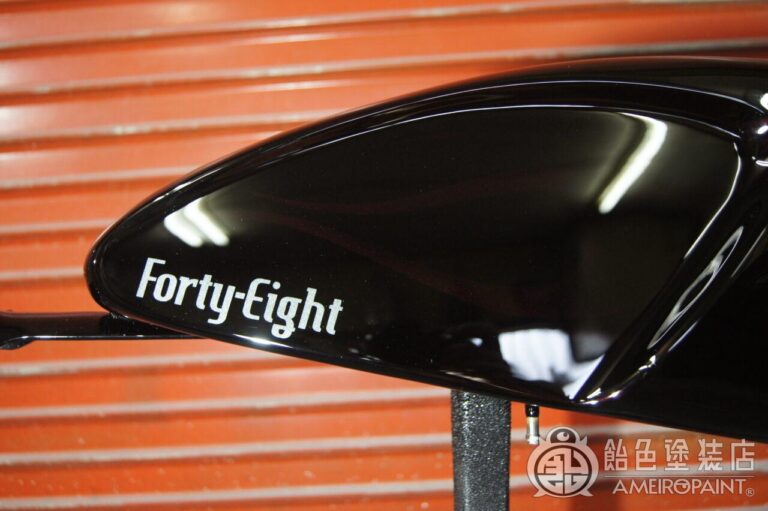 Forty Eight on the right.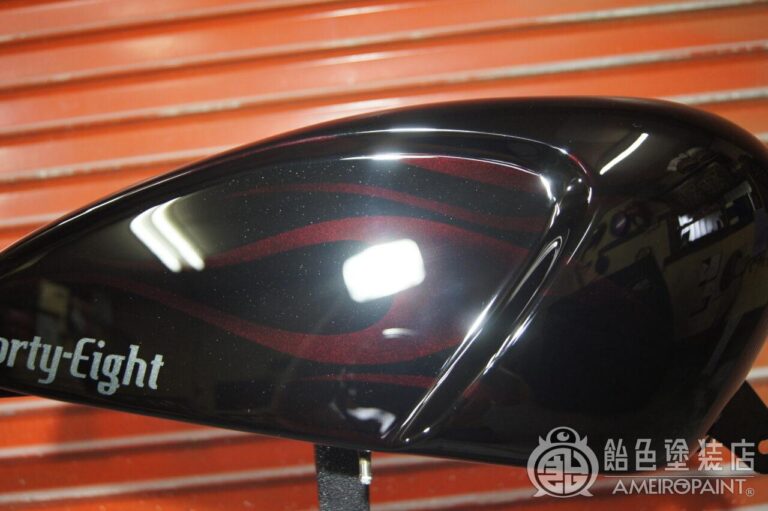 Red Flames will also appear on this side.
The left and right letters are changed, so Flames is designed with left and right asymmetry.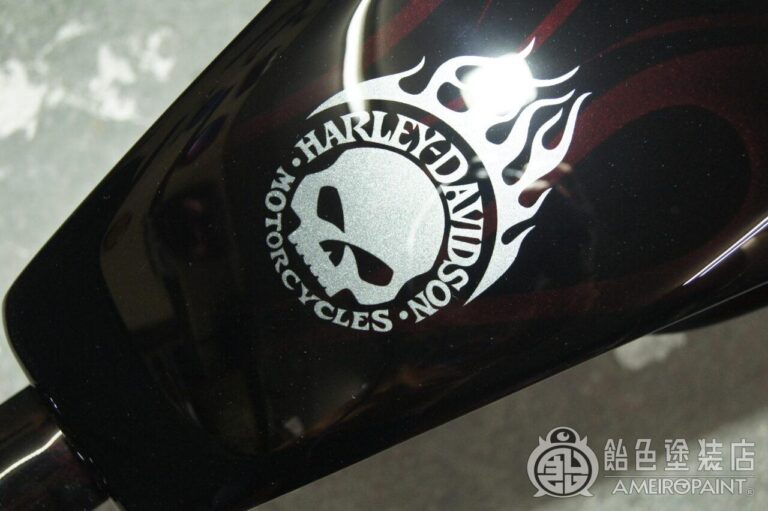 There is a skull logo on the top side.
A small amount of ultra-mini flakes are mixed in metallically for an elegant shine.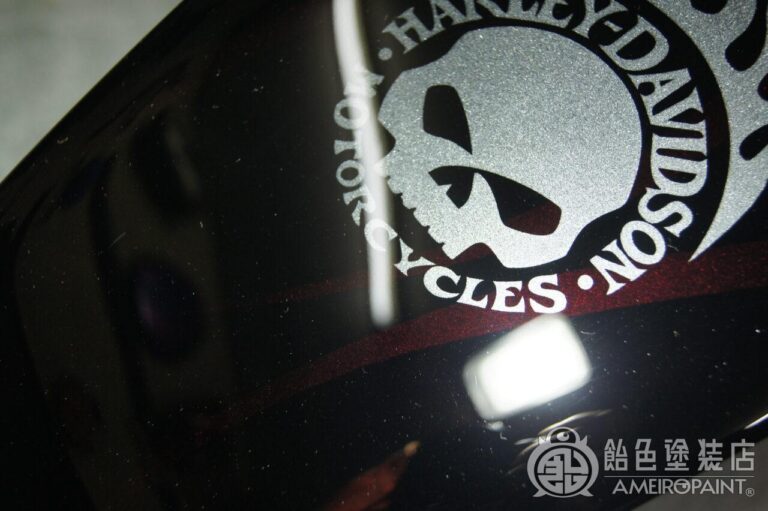 The charm point is that the color of the gap between the skulls changes as if the flames are crawling under the skull ♪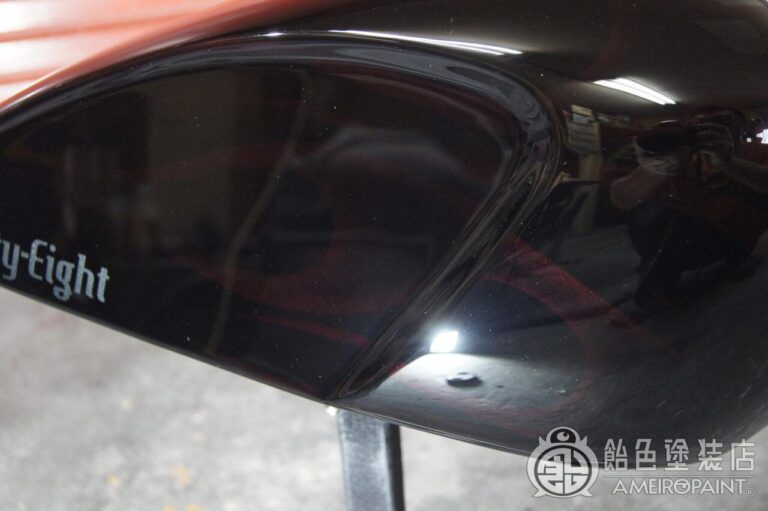 A Flames design that ignores the shape of the Legacy Tank.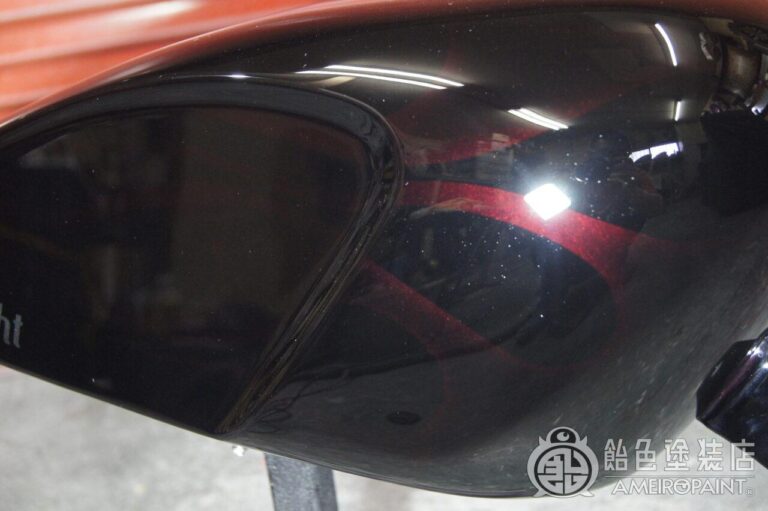 Flames disappear from the dented part...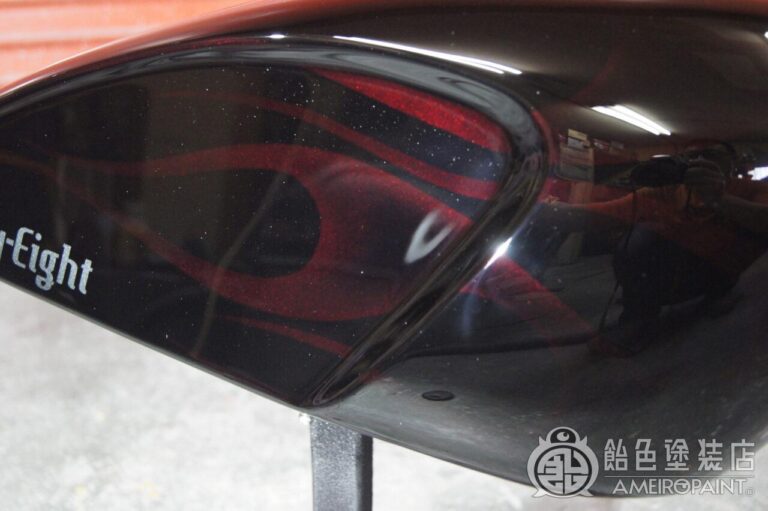 It is a custom paint that can be enjoyed twice depending on the viewing angle and lighting.
He sent me a picture of the installation.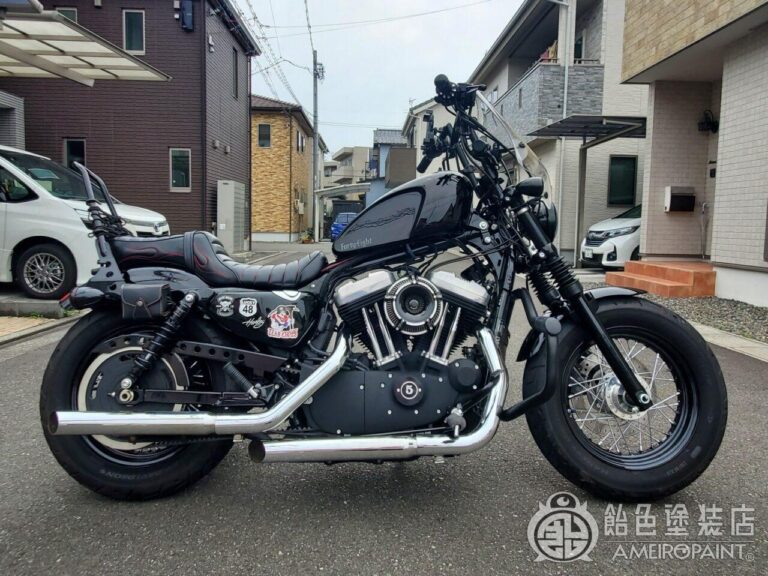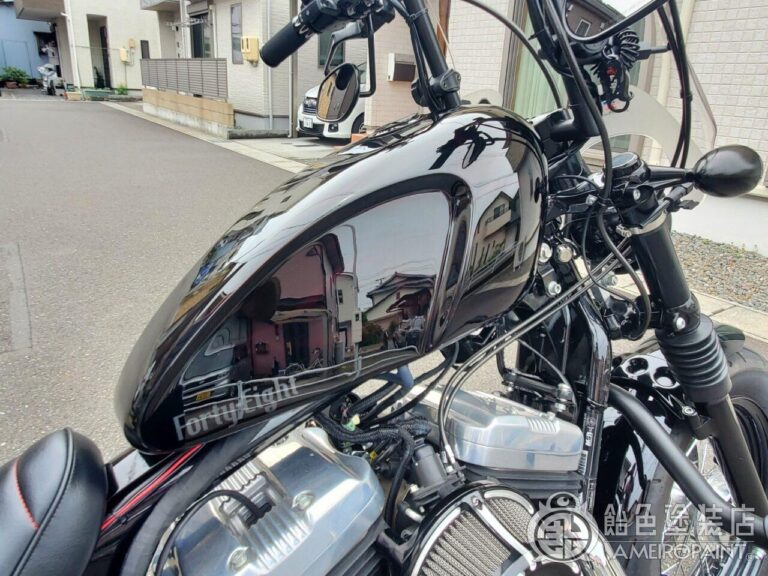 I assembled it as soon as it arrived and sent you a picture...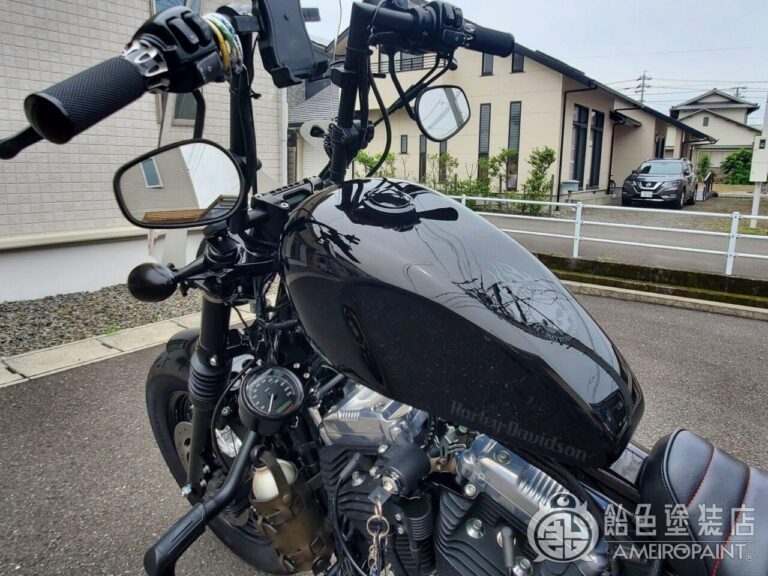 The sky was cloudy and the flames were almost completely absent in the photo.
The next day, the weather was fine, so he took another picture and sent it to me♪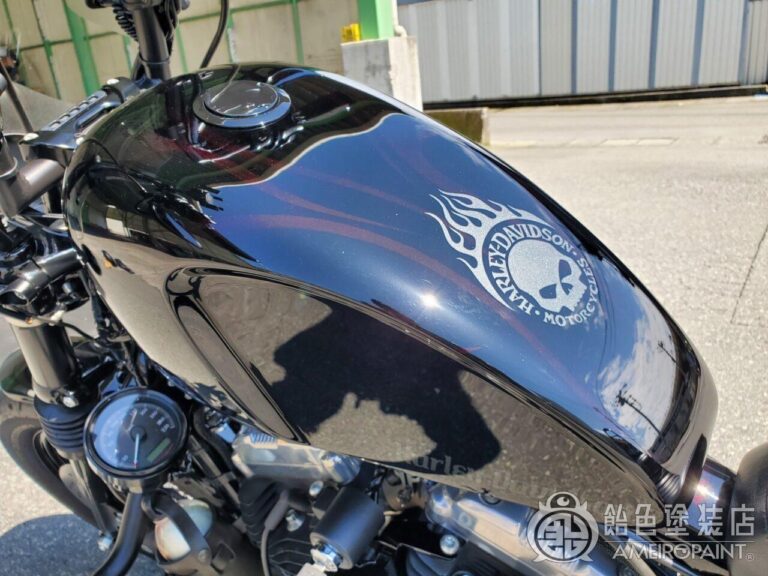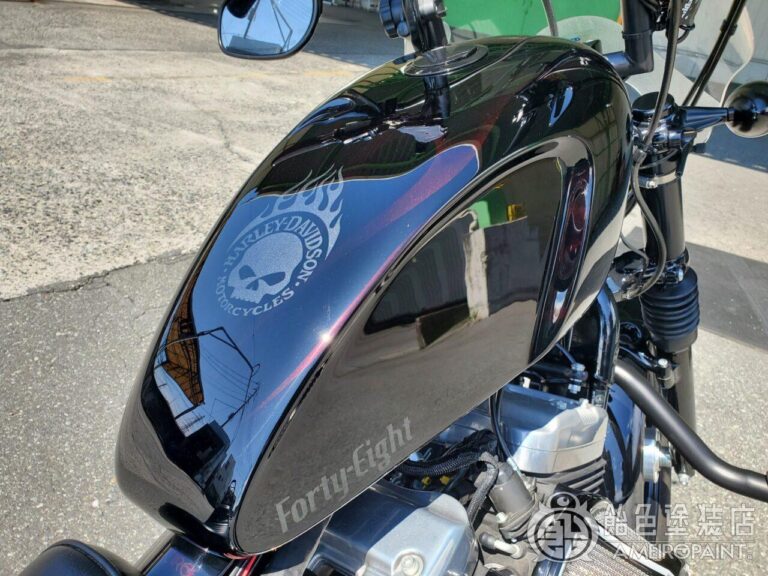 Flames is difficult to see the whole picture even if it is sunny.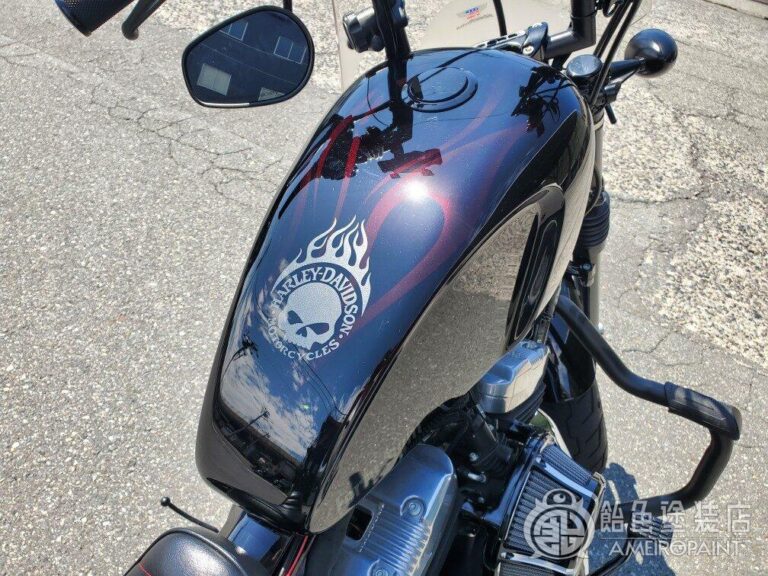 You can see it clearly like this.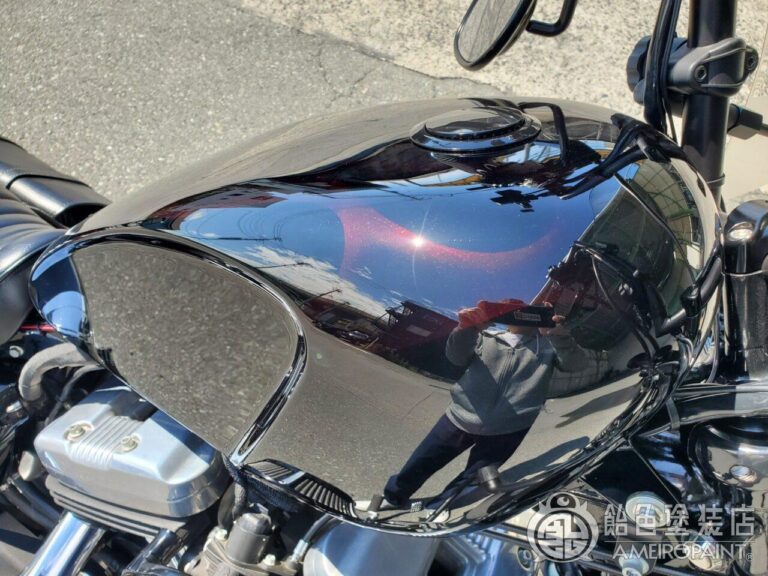 Flames that can be seen only partially at an angle.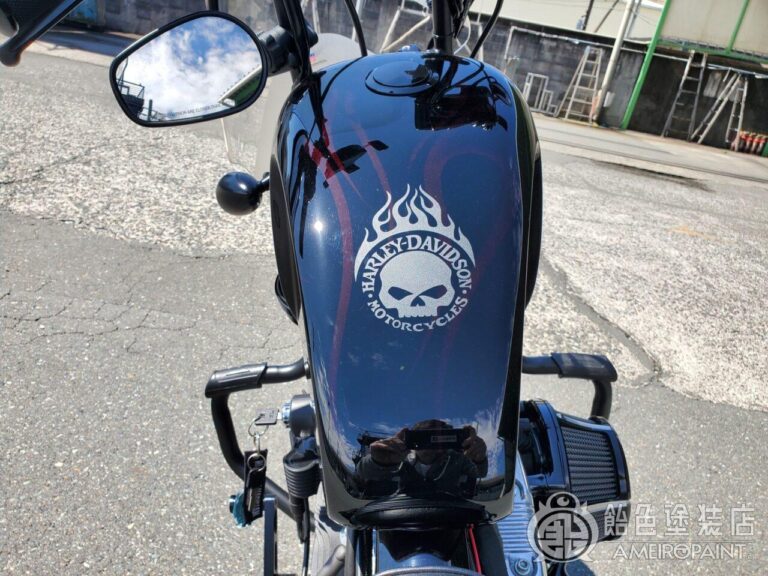 Right and left asymmetric Ghost Red Flames, this paint is for the owner who can see it with the naked eye but it doesn't show up well in photos♪
OWNER
SUGIYAMA
CANDYPAINT
BASE
Solid-Black
Ultra-Mini-Flake
Metallic
COLOR
Brandywine
Smoke
Candy-Black
PAINT PROCESS
-Japanese Page-