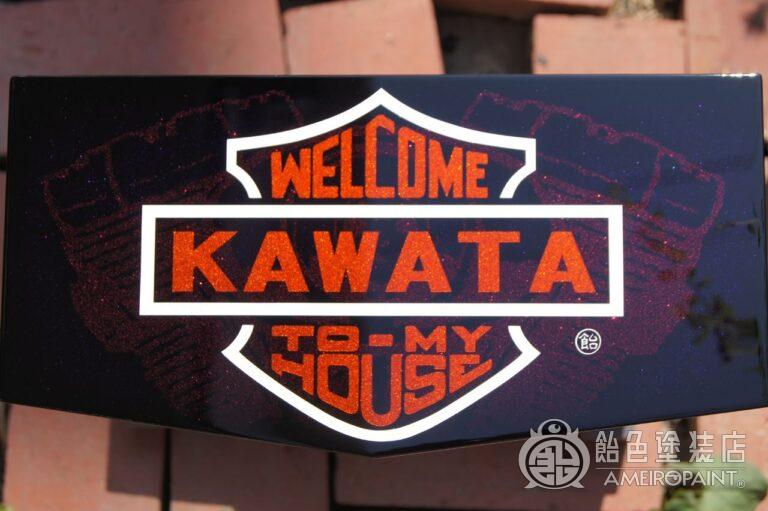 Order a nameplate from a twin cam ride.
It is a parody nameplate of Bar and Shield.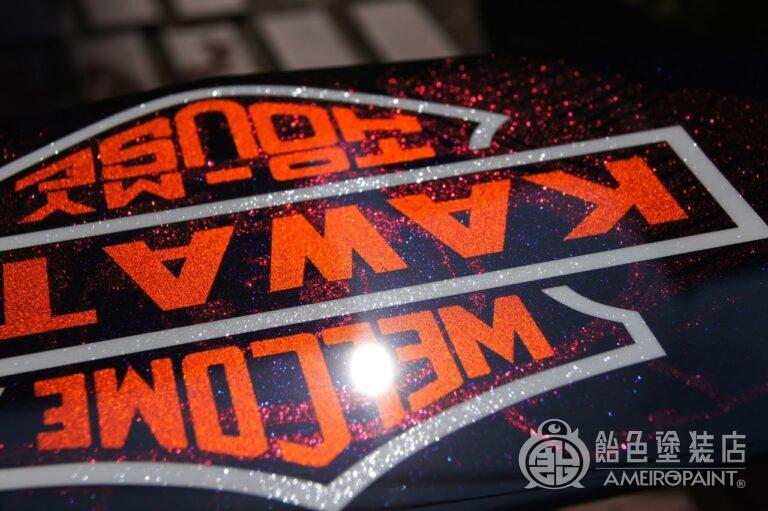 The white of the frame is a glitter specification with color flakes.
The orange letters are based on metallic, and the texture is changed with candy colors.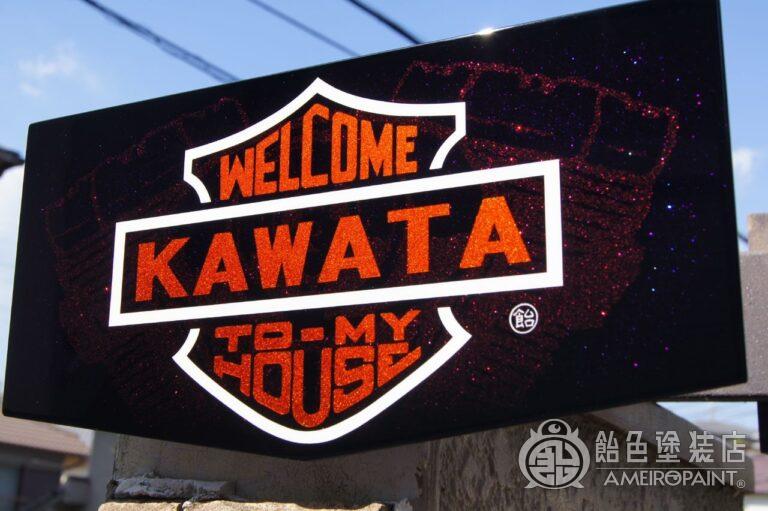 installation image.
The back twin cam motor complements the bar and shield.
OWNER
KAWATA
CANDYPAINT
BASE
Solid-Black
Mini-Flake
Metallic
Solid-White
Ice-White
COLOR
Burgundy
Burple
Tangerine
PAINT PROCESS
-Japanese Page-