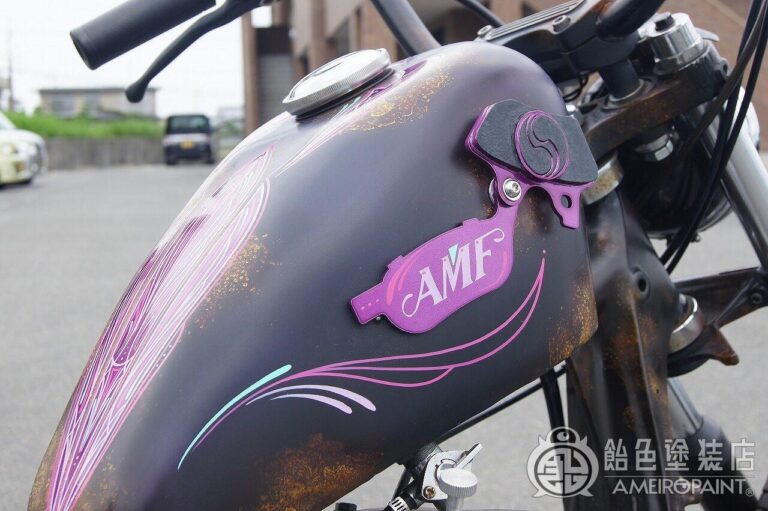 XLH produced in collaboration with a shop in Nara, the theme is a worn-out bike.
The tank emblem uses a brake pad like a demo bike at a brake shop.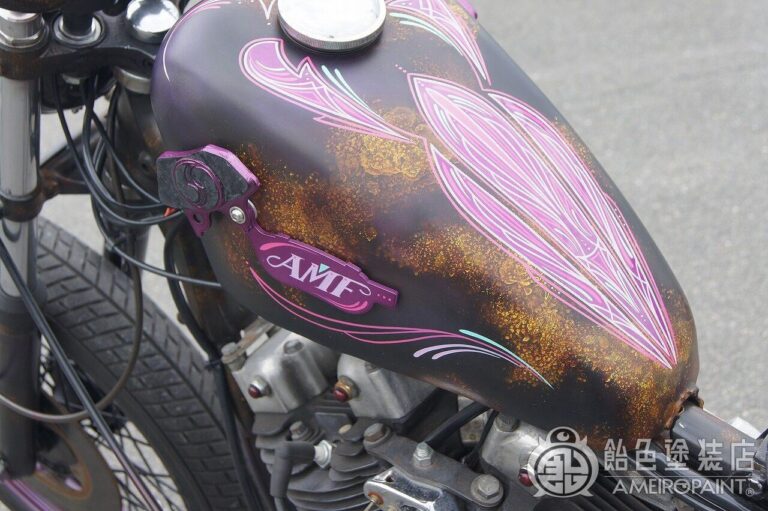 Triple collaboration at a paint shop in Nara.
AMEIRO was in charge of body filler molding and base color for the emblem.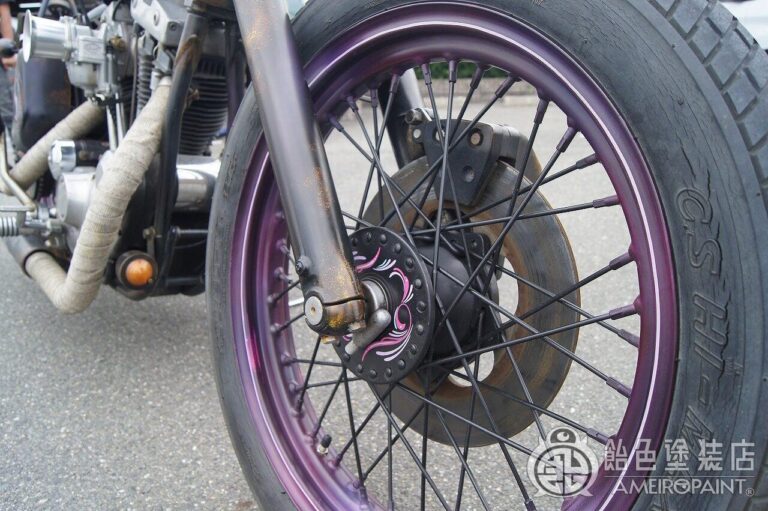 Look at the brake on the pin strike on the wheel hub! I'm saying.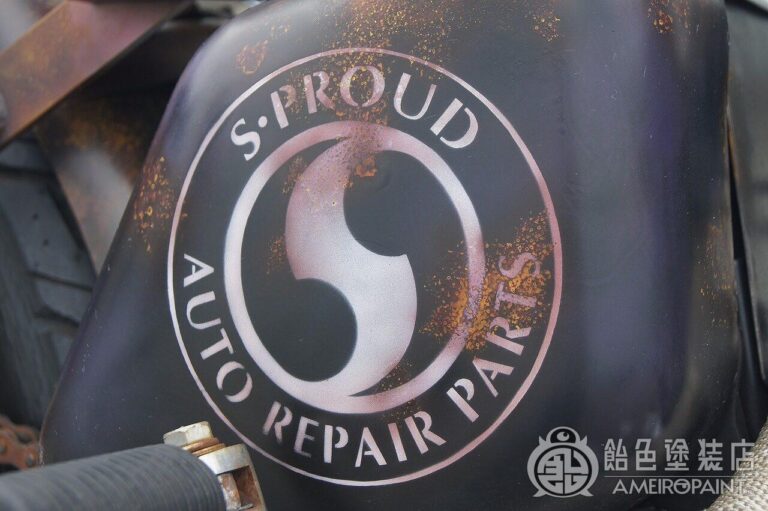 The shop logo is airbrushed on the oil tank.
This is a decayed image that was originally there.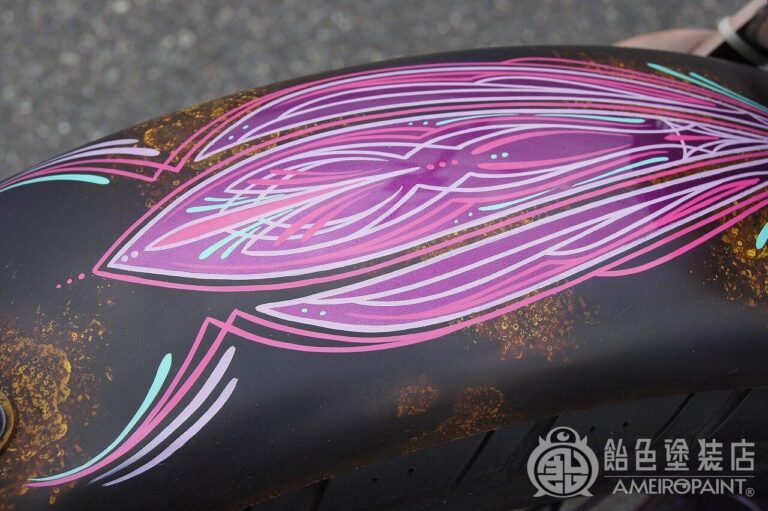 Pin strike in the center of the fender.
The base candy is the unsung hero♪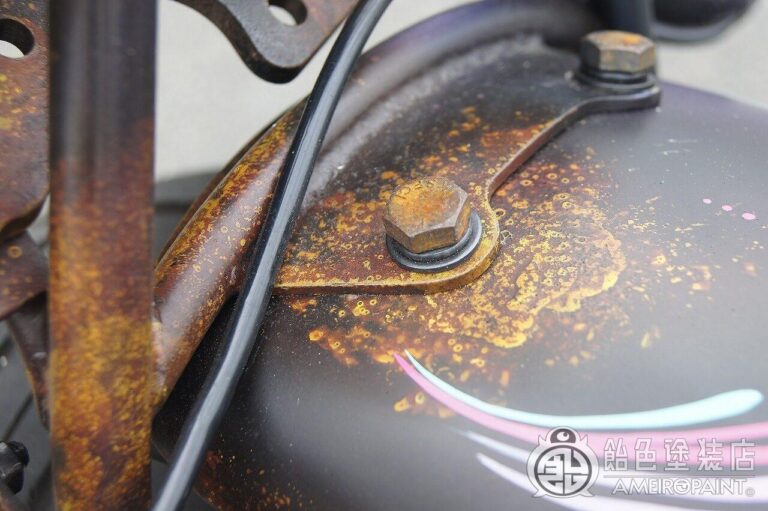 Even though it's a new sissy bar, it's rusty.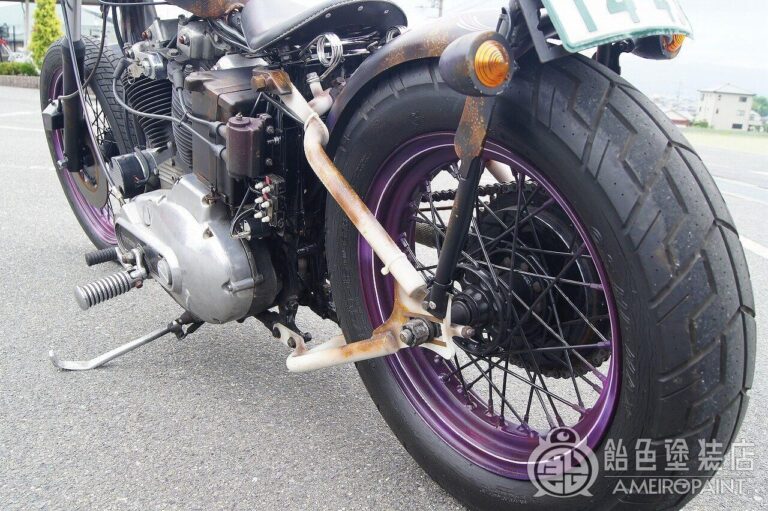 The hard tail is aged based on white to give a feeling of retrofitting.
The photo is cut off, but was the number support for the truck? large brake shoe.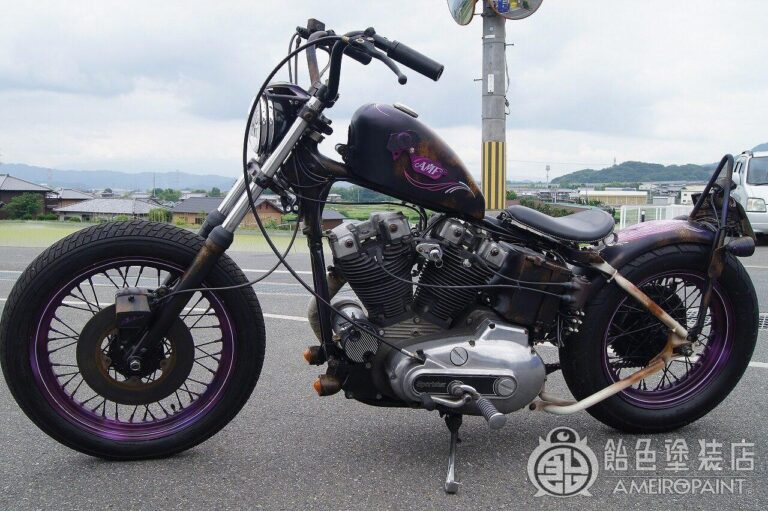 At first it was a trio de collaboration paint to see what would happen, but it came together very well ♪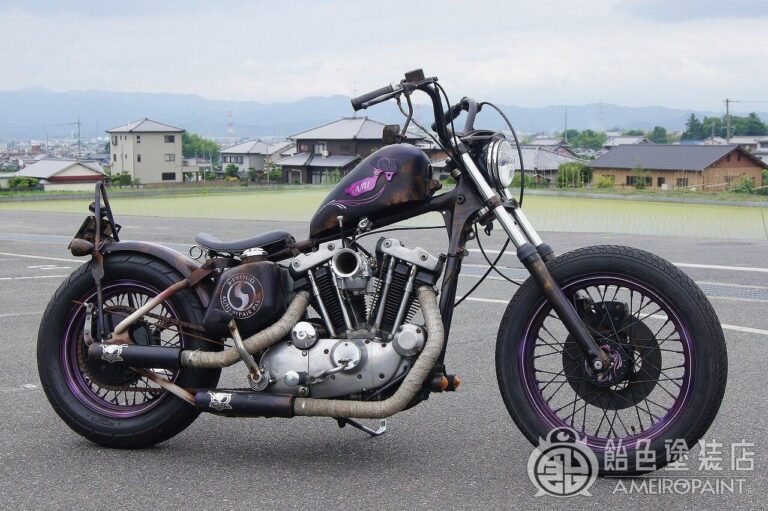 A fusion of JOINTS 2016 store vehicles, old and new paint, and new paint.
It was a very fun and memorable painting! !
カスタムペイント エージング 1977 Harley-Davidson XLH
CLIENT
CANDYPAINT
BASE
Matte-Black
Matte-White
Metallic
Ultra-Mini-Flakes
AGING PAINT
PAINT PROCESS
-Japanese Page-