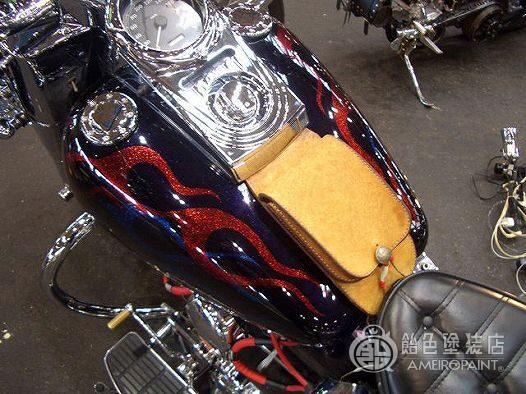 Split tank and F/R fender. Red and blue flames.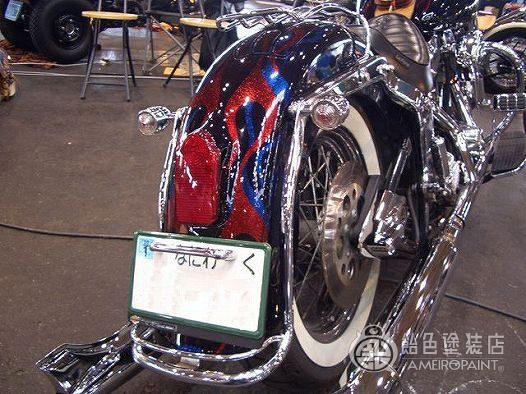 The highlight this time is the rear view.
Kuryakyn Timstone type tail light molding.
The point is the red flames that lead to the taillights.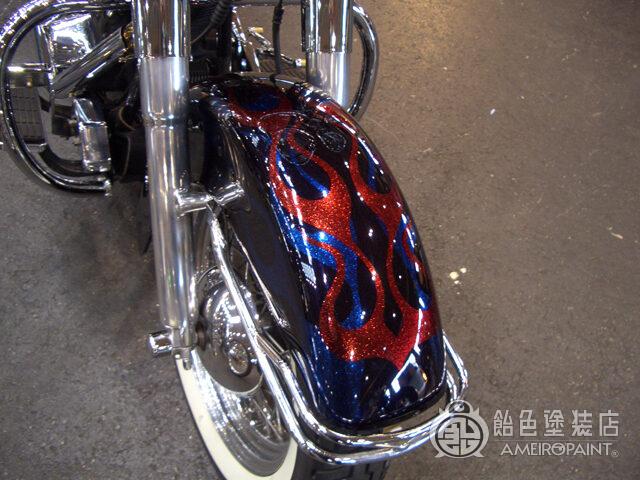 Apple red base.
Blue Flames blows flakes on it and burples.
I changed the painting method even though it was two colors, so that a unique color could appear depending on the amount of light.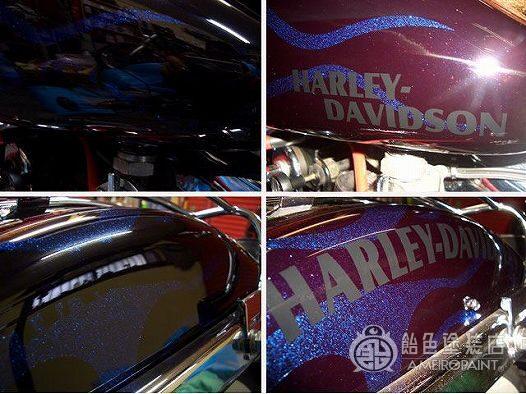 "HAREY-DAVIDSON" on the left side of the tank and the right side of the rear fender
Painting by masking with solid black.
It floats when light hits it.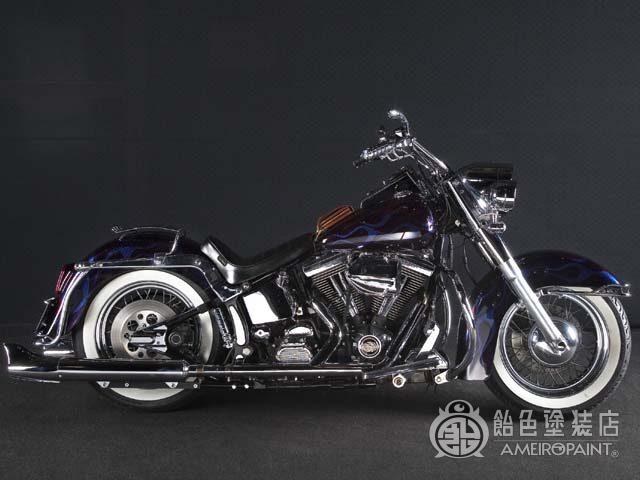 JOINTS2010 exhibition vehicle.
OWNER
TAGUCHI
CANDY PAINT
BASE
Solid-Black
Mini-Flake
LETTERING
Solid-Black