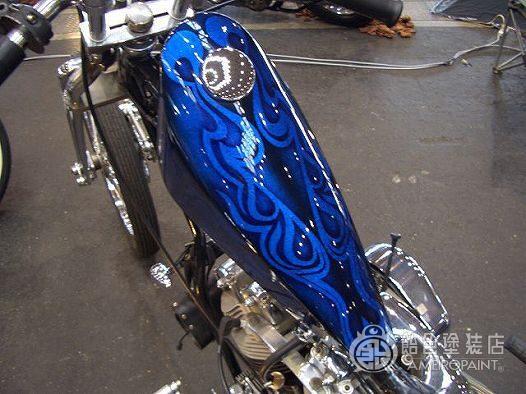 It is a collaboration bike with Hoyu Welding.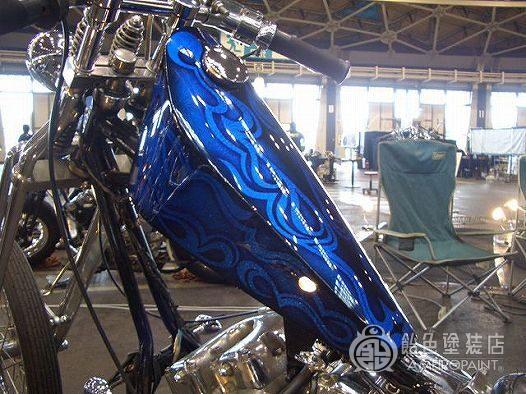 A tank shape with an irresistible balance between curved and flat surfaces.
I left the coloring and design completely up to you, and enjoyed the crystal painting as a base.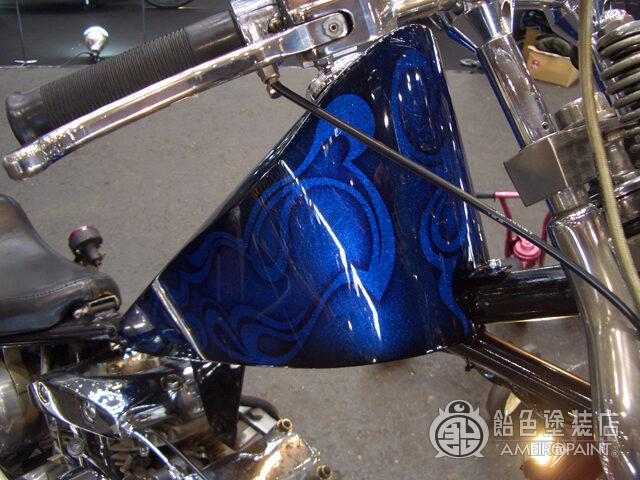 With a small tank, a small capacity is an important issue.
Gasoline capacity can be secured because there is little distortion due to welding and minimal putty is required.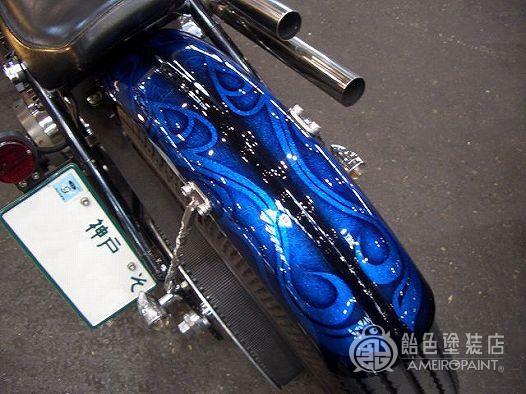 The twisted stay made to match the paint design complements the paint.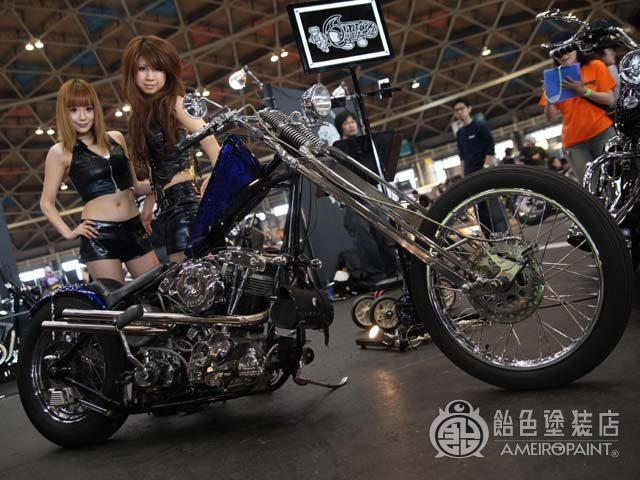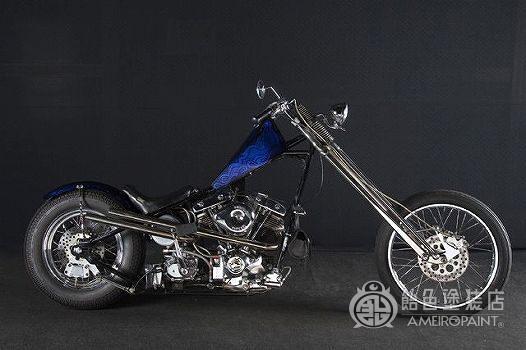 JOINTS2010 exhibition vehicle.
CLIENT
hoyu-welding
CANDYPAINT
BASE
Metallic
Mini-Flake
MutantCrystal
Solid-Black