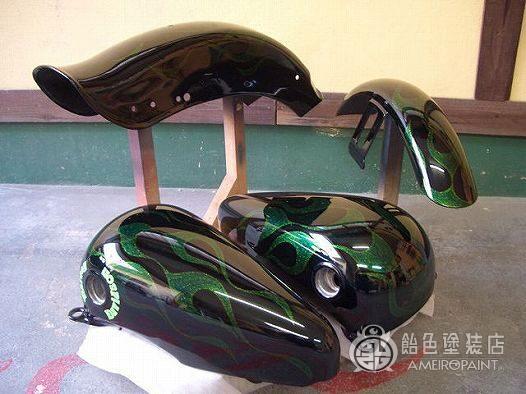 Softail custom split tank and front and rear fenders.
It is a slightly strange flames of green.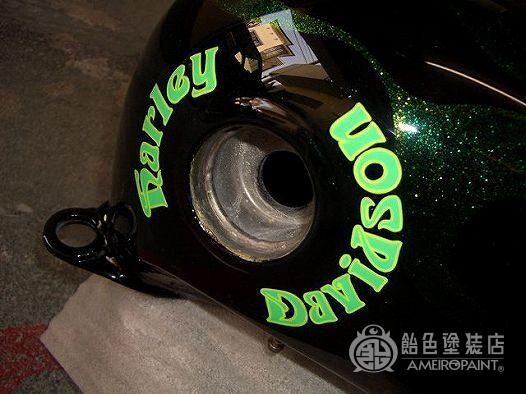 Lettering around the filler neck on the right tank.
Fluorescent yellow-green and yellow make a statement.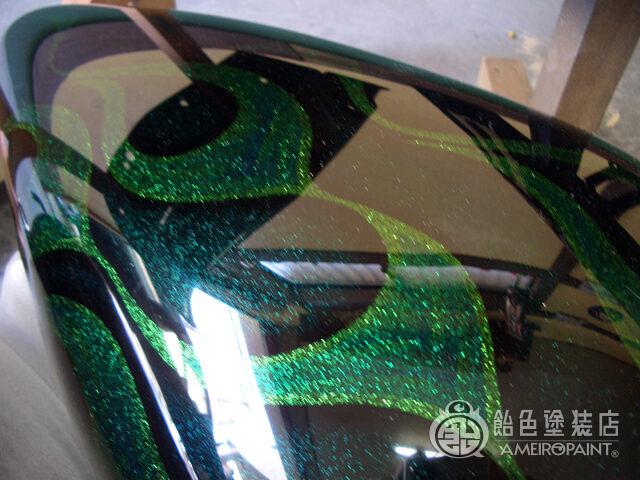 It's a little hard to see in the picture, but there is a blue graphic inside the Flames.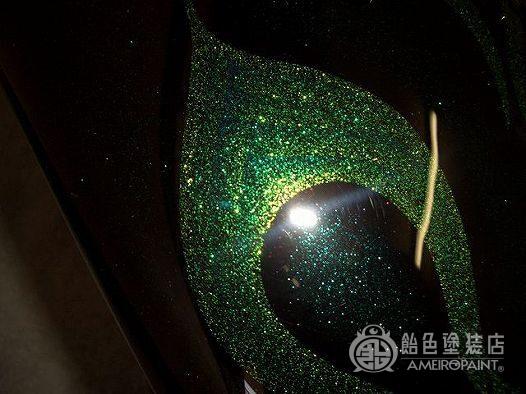 Red shadows around Flames.
When light hits, red glitter appears around Flames.
OWNER
UENO
CANDY PAINT
BASE
Solid-Black
Mini-Flake
COLOR
Pagan-Gold
Brandywine
Burple
Oriental-Blue
Organic-Green
LETTERING
Continental pinstriping