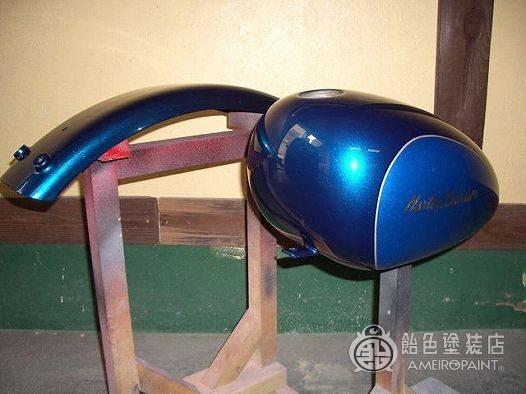 This is a good example of how candy can look different depending on the color of the base.
The center of the fender and tank uses a house of color metallic called Galaxy Gray.
The tank side is a normal silver metallic.
I blew oriental blue on it.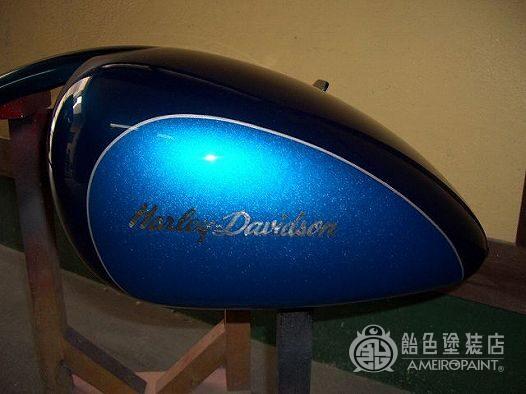 Silver leaf lettering at Continental. Silver pin line on the two-tone boundary.
I really like the texture of the lettering.
CLIENT
CANDY PAINT
LETTERING
Continental pinstriping