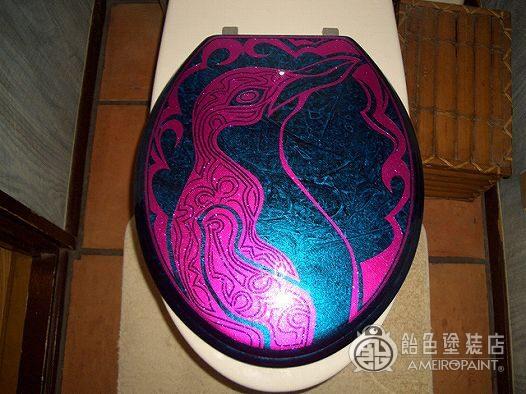 This toilet seat was made as a gift for my son's 4th birthday.
Designed with a penguin motif.
It seems that if you write penguin in kanji, it will be written as "human bird".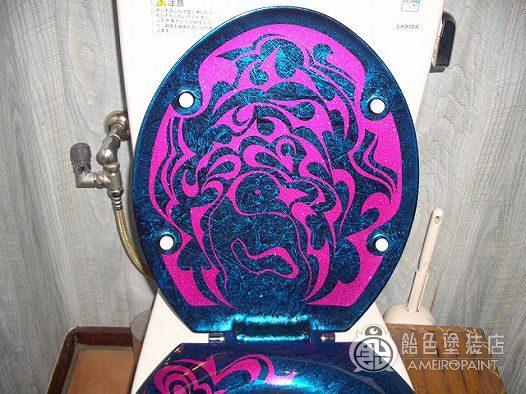 When you open the lid, a baby penguin appears like this.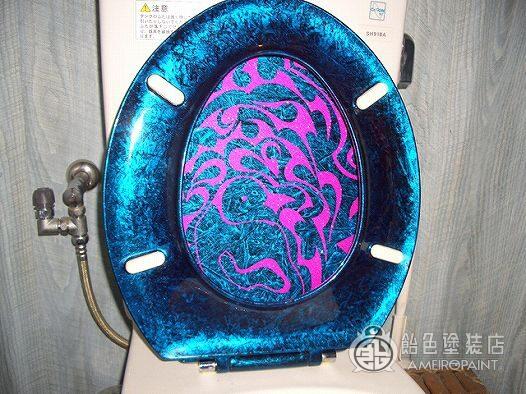 If you use it for urination, the child penguin will come to the eyes of the child.

The place to sit is such a graphic.
Since it is for indoor installation, I tried to make it bright with candy pink based on blue.
OWNER
YUSEI
CANDY PAINT
BASE
Solid-Black
Metallic(Wrap)
Ultra-Mini-Flake