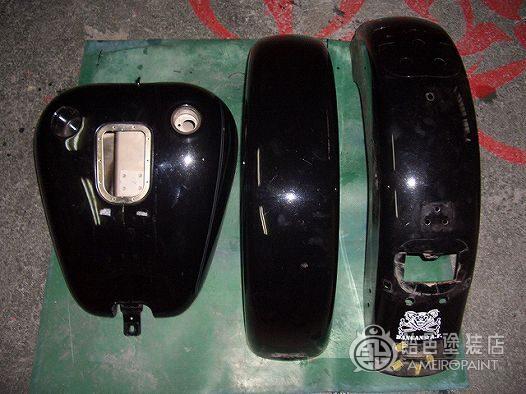 Harley-Davidson Heritage Classic.
Gasoline tank, oil tank, and rear fender.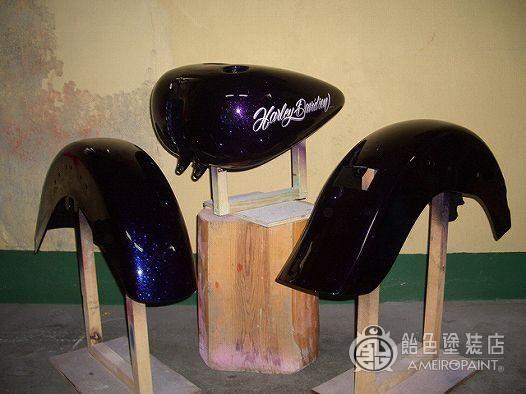 Continental pinstriping lettering on tank side.
Harley-Davidson in white and light purple.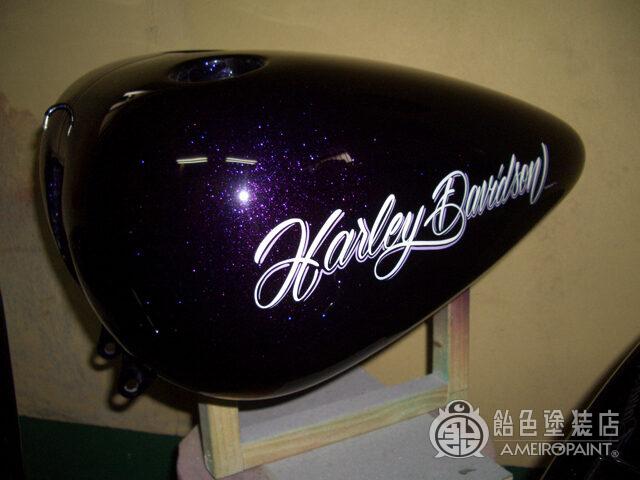 Paint is ghost paint. The pattern emerges when the light hits it.
By stacking three colors of candy, you can enjoy various changes depending on the viewing angle and how the light hits.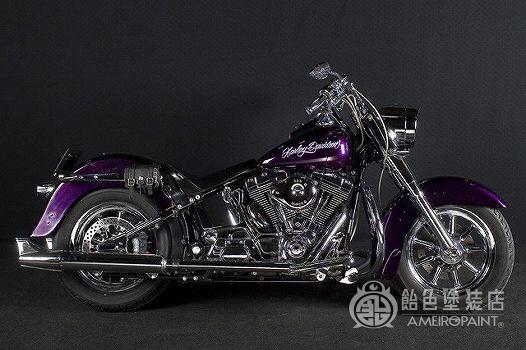 We entrusted the vehicle for exhibiting at the 2009 JOINTS CUSTOM BIKE SHOW.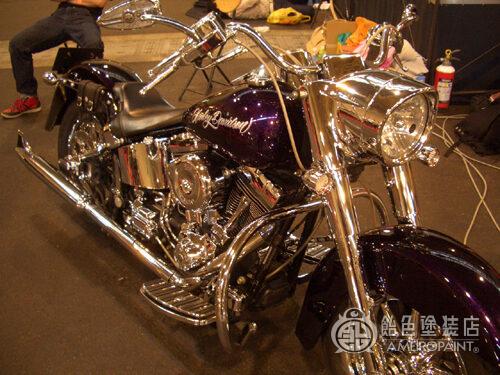 I think that ghost painting has succeeded in making the plated parts stand out.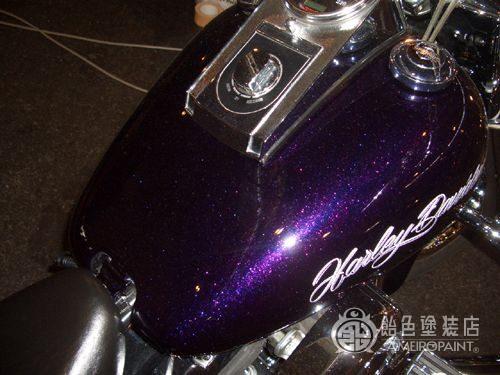 It has become a supporting role-like paint that complements the leading role.
OWNER
TAKETOMO
CANDYPAINT
BASE
Solid-Black
Mini-Flake
COLOR
Wild-Cherry
Burple
Purple
LETTERING
Continental pinstriping