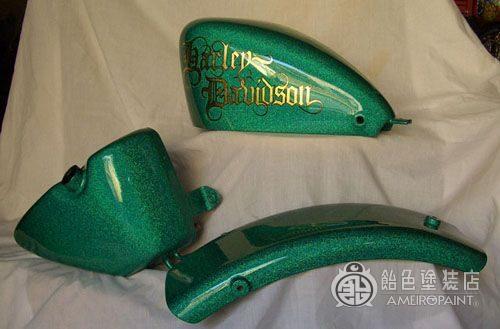 SportSter.
Gasoline tank, oil tank, and rear fender.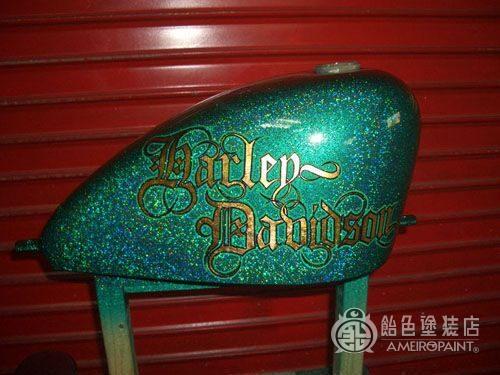 This time, I finished with only Ross flakes instead of candy paint.
And the main feature is pinstripe & lettering.
Drawn by Continental pinstriping.

HARLEY-DAVIDSON lettering in gold leaf on both sides of the bike.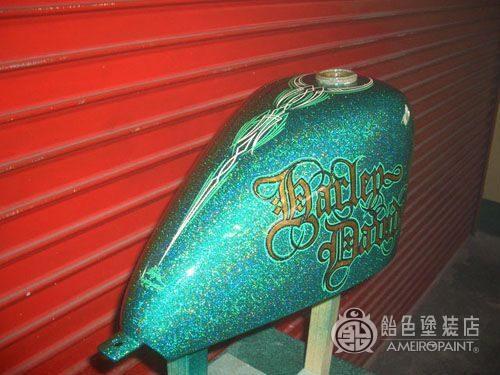 Pinstriping in two colors on the tank center.
It's a green flake, but it's an image of green main, blue chorochoro, and red pappa.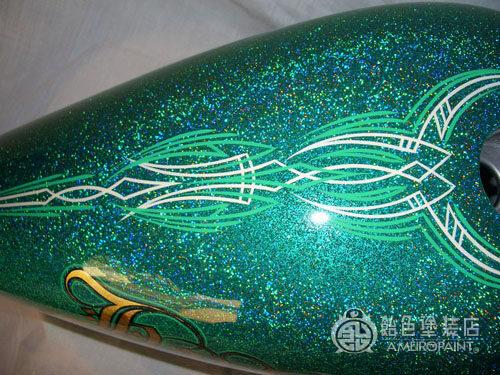 The compatibility of the combination of flakes and pins is outstanding.
CLIENT
CUSTOMPAINT
Roth Flake
"Bong Water Green"
PINSTRIPING
Continental pinstriping