Custom paint Flames on Harley-Davidson Fatboy.
3 points of gasoline tank, oil tank, rear fender.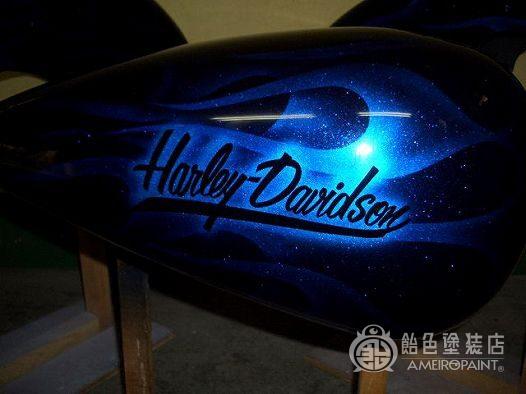 Continental pinstriping lettering on the side of the tank.
HARLEY-DAVIDSON casually on the tank.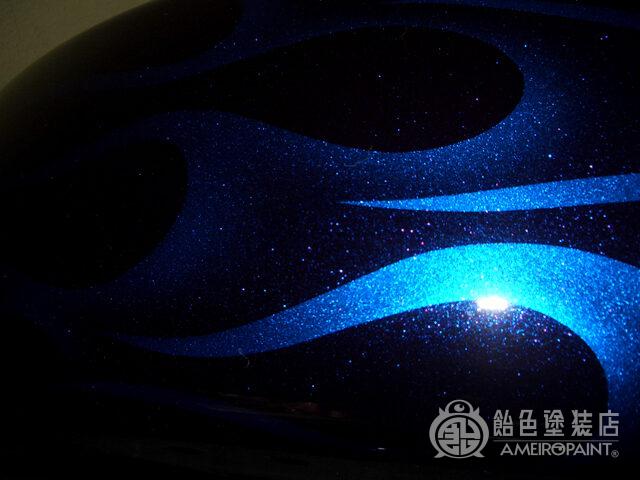 Mini flakes, apple red on the base.
For the Flames part, I applied a more elaborate painting method than it looks by blurring the metallic and spraying mini flakes, bar pulls, and cobalt blue on the whole.
By doing this, you can enjoy the glitter of red + blue candy and blue flakes.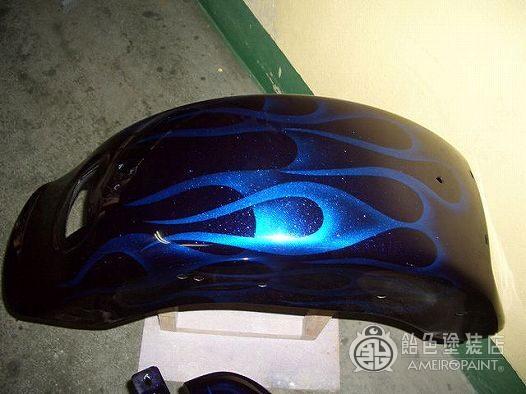 Since the flame part uses metallic, you can enjoy the fun of the color of the candy even more with the difference in particles from the flakes.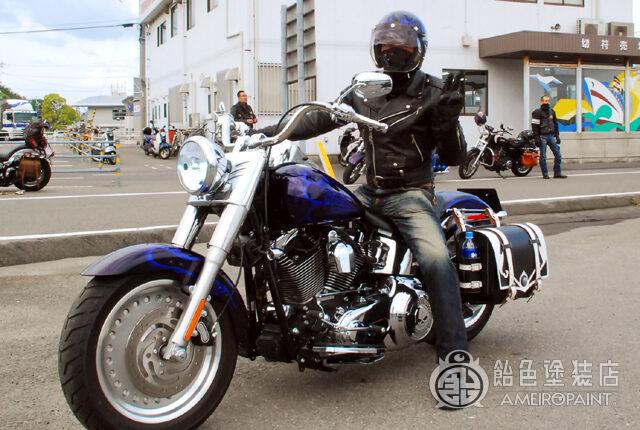 Assembled Fatboy. For a feeling of weight like a fat boy
OWNER
MARU
CANDYPAINT
BASE
Solid-Black
Mini-Flake
FLAMES
Metallic
Mini-Flake
COLOR
Apple-Red
Burple
Cobalt-Blue
LETTERING
Continental pinstriping
SET PAINT