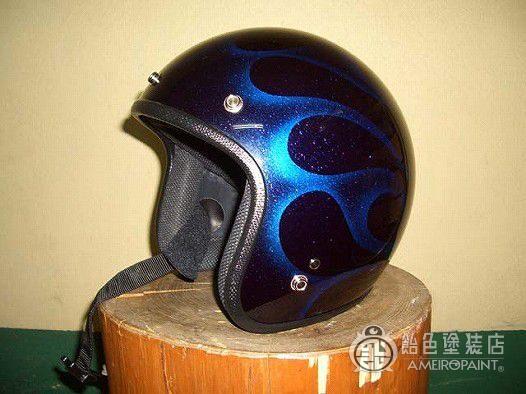 It was an order to be the same color as the bike.
The bike is a double flame, but the Met is simply a single flame.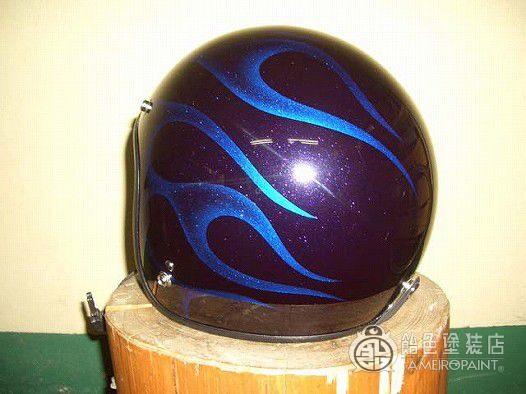 The Flames itself is orthodox, but the base is mini flakes and apple red, just like the bike.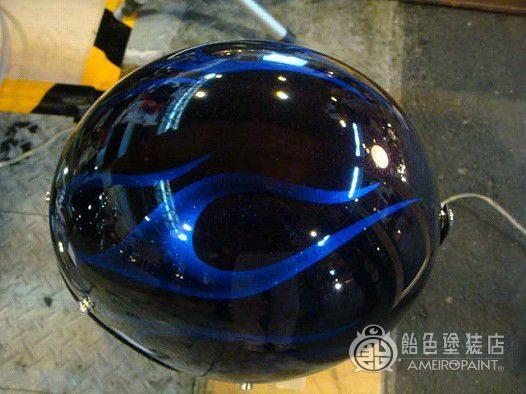 For the Flames part, I applied a more elaborate painting method than it looks by blurring the metallic and spraying mini flakes, bar pulls, and cobalt blue on the whole.
By doing this, you can enjoy the brilliance of red + blue and blue flakes.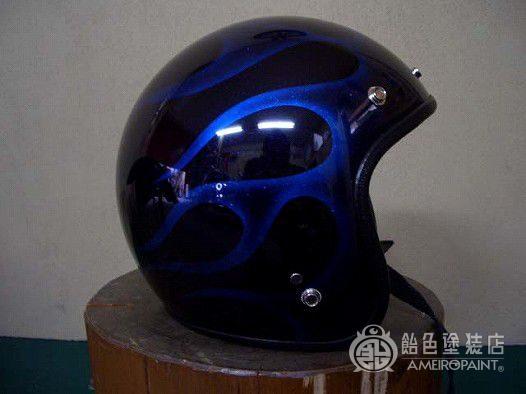 If the light is weak, the red and blue parts will look blackish, and the flames blue will look suspiciously shiny.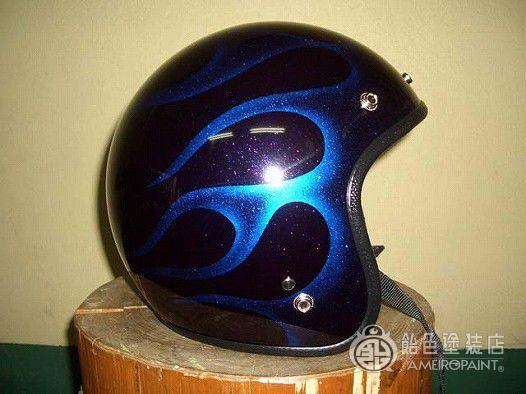 When exposed to strong light, you can enjoy the brilliance of metallic and flake particles with different sizes.
OWNER
MARU
CANDYPAINT
COLOR
Apple-Red
Burple
Cobalt-Blue
SET PAINT