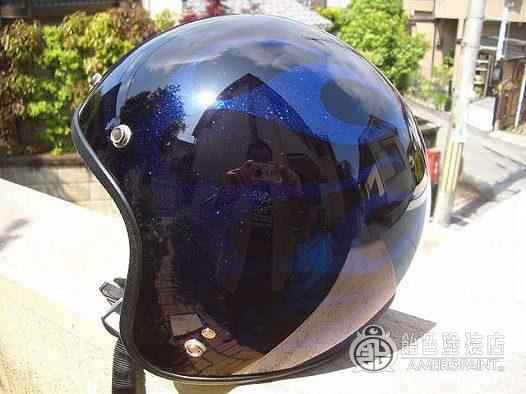 Request of a deep eye blue flames.
By sandwiching flakes with candy color, it is made to be able to enjoy the color change by the light intensity.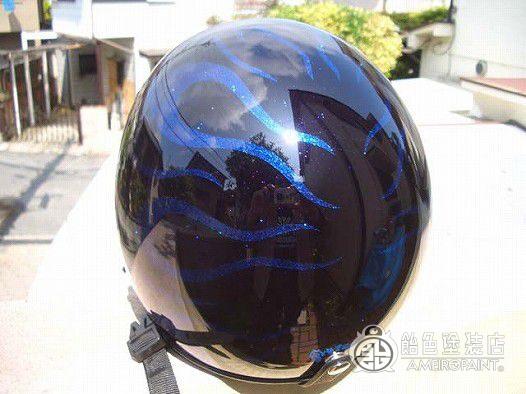 Finally blowing deep blue in the whole, if it does not hit the light looks like blue paint.
When blowing red on the base, when light hits more strongly, red appears and changes the expression.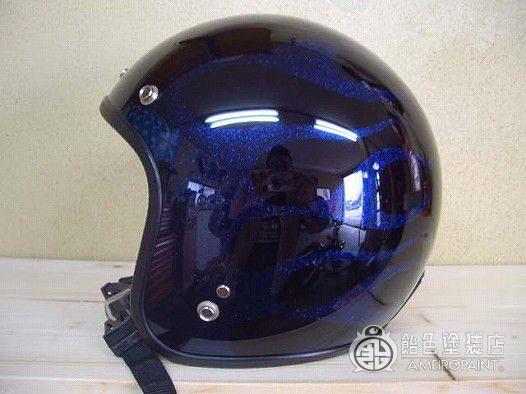 Using a rounded campus such as a helmet, candy graphics are obscured and interesting.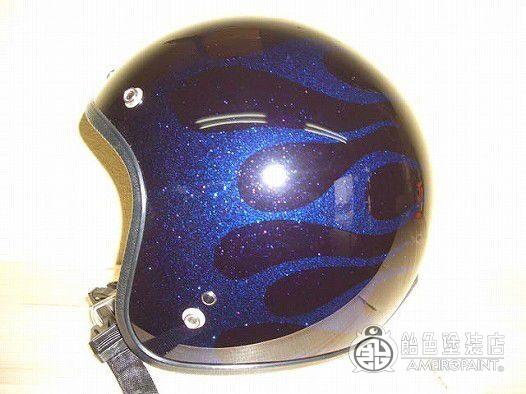 I put a candy paint shop store sign at the lower back of the head as requested.
I can not put in usually, but this is one point too.
OWNER
TAGUCHI
CANDYPAINT
BASE
Solid-Black
Mini-Flake