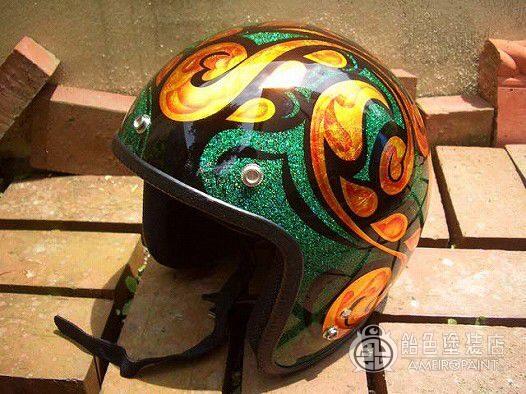 Ross flake and gold leaf combination.
I was designing with a line tape as I thought it turned out, it became a fancy graphic.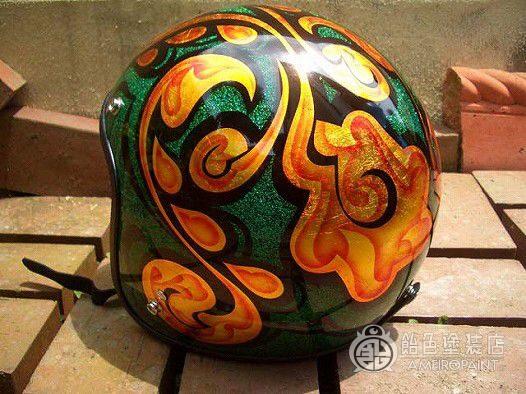 Left side is designed mainly with gold leaf. This candy is only for the leaf part.
Personally I love the combination of Reef and Solid Black ♪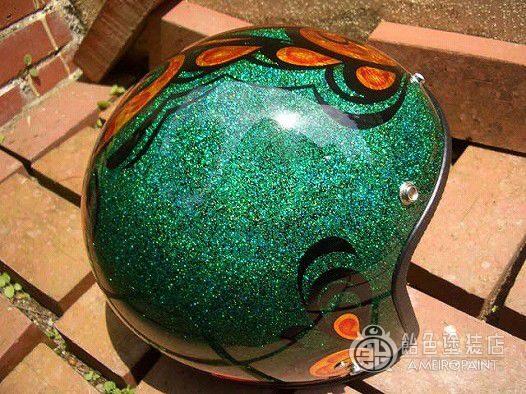 Given the balance of design, there are few gold leafs on the right side.
I emphasized Ross Flake. A distinctive brilliance is an attractive flake.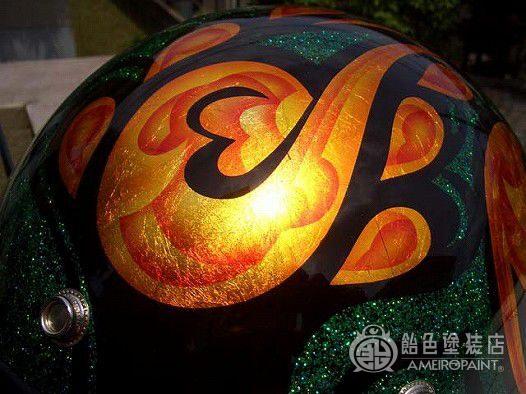 Up of the leaf section. I am using red, yellow candy in three colors.
The candy color of this line seems to disappear when the light hits the color and the graphics disappear.
It may be a real ghost paint in a sense.
SAMPLE
CANDYPAINT
BASE
Solid-Black
Roth Flake
"Bong Water Green"
Gold-Leaf
COLOR
Apple-Red
Pagan-Gold
Tangerine