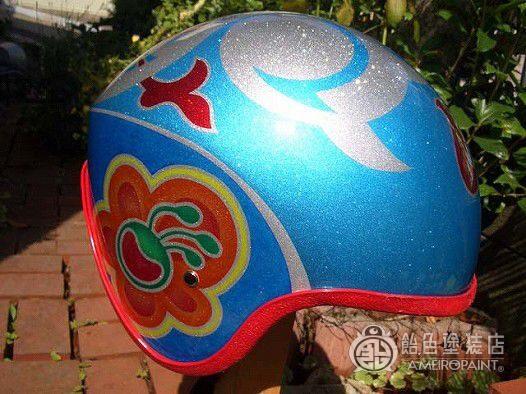 Easy Riders made Beetle Helmet and the company's Edge Rubber Red.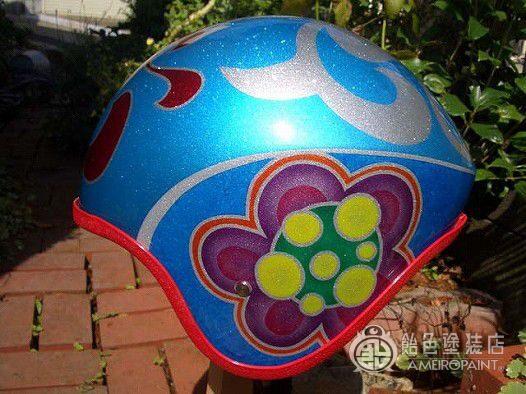 Graphic mainly showing flashy owner, favorite light blue.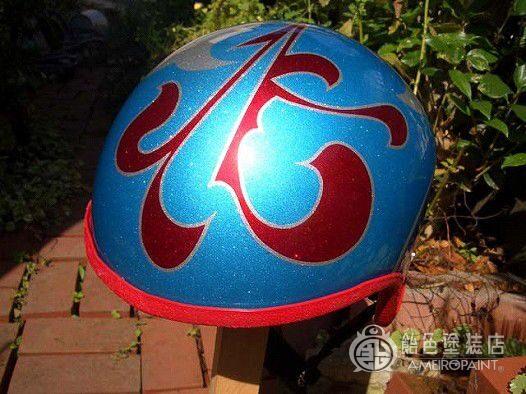 The main part of the center is a mini flake.
Graphics while making use of flake land.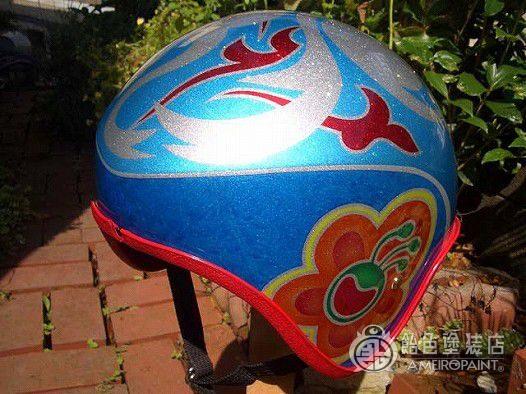 Floral design also on the right side.
The base of the side part is metallic.
And Candy Wrap Paint.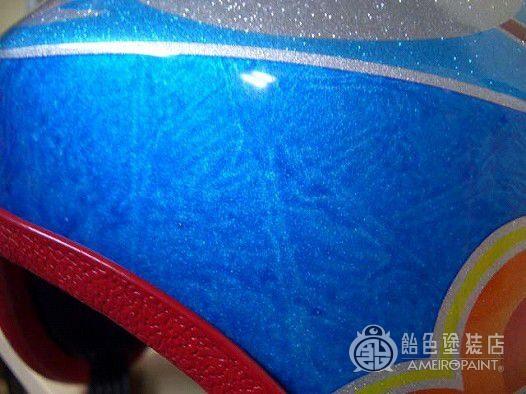 It is a bit hard to understand in the picture, but in fact it is clearly wrapped and painted.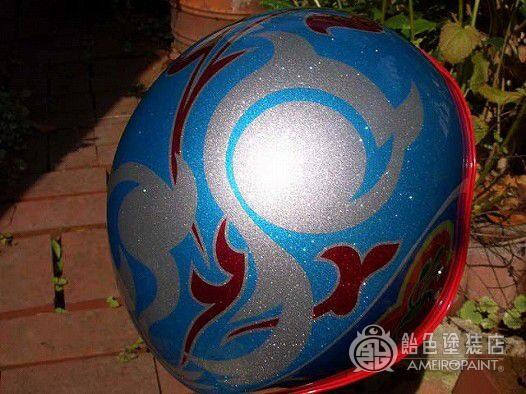 Where you made use of the overhead right flake land, the owner's own design, "Atom" deformume.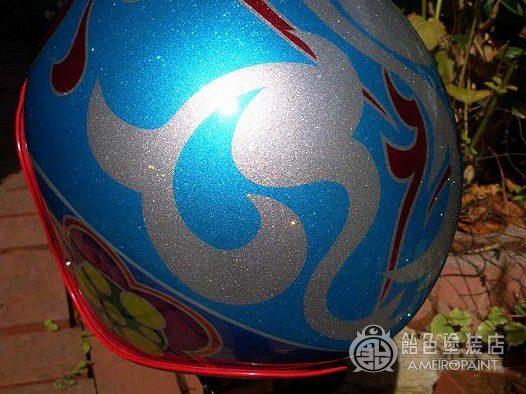 Left overhead is "uranium" deformume design.
It's flashy painting with vivid colors.
OWNER
ARITA
CANDYPAINT
CENTER
COLOR
Oriental-Blue
Apple-Red
SIDE
COLOR
Brandywine
Tangerine
Organic-Green
Purple
Lime-Gold
Oriental-Blue
(Wrap-Paint)