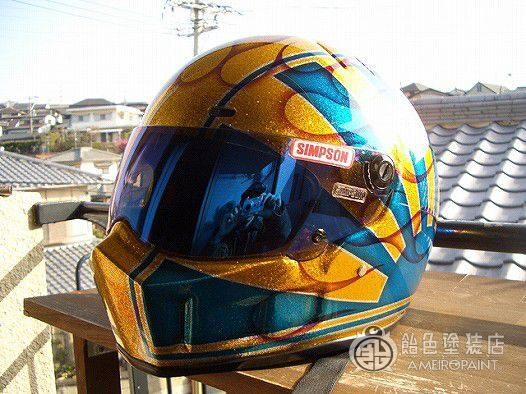 Owner painted based on flakes as being flashy.
Designed the Asahi Flag with Pegan gold and teal.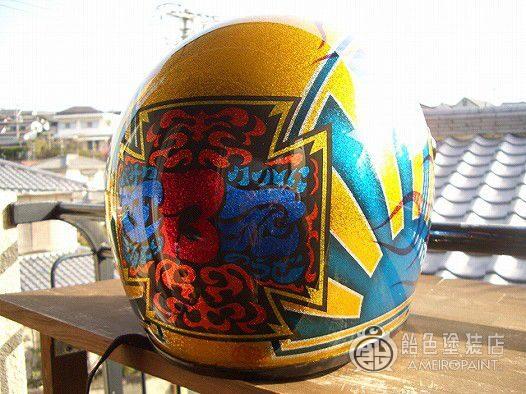 Iron cross is designed as a motif in the back of the head.
Because owner and I neither understand English well, dare to speak Marlboro Man 's speech in Japanese.
And it included "13" figures.
13 seems to mean that it is an unlucky number and dare to acquire an ominous number so that sinister things will not happen.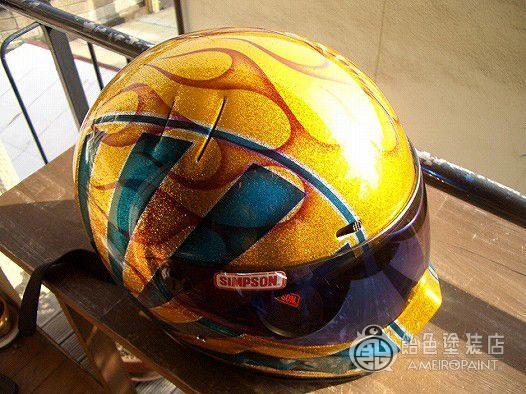 Purple contains Flames.
It seems to be a narrow bad Flame.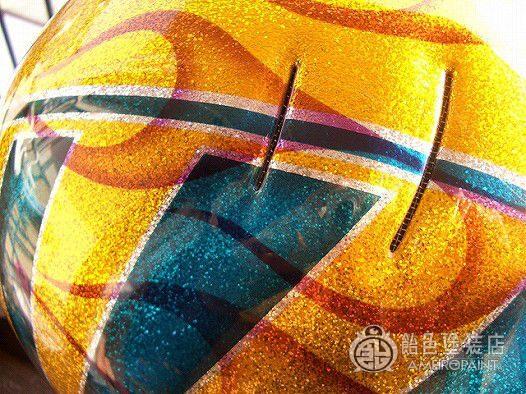 By coming over the paper gold and teal, the silver of the base, purple shows various expressions.
OWNER
ISIKAWA
CANDY PAINT
COLOR
Pagan-Gold
Teal
Smoke
Purple
IRON-CROSS
COLOR
Brandywine
Cobalt-Blue
Oriental-Blue
Tangerine
Solid-Gray