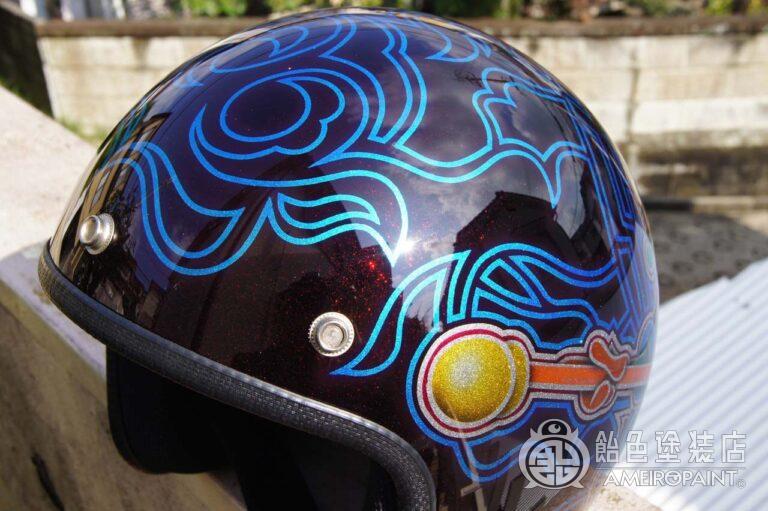 Jet helmet created with samples.
My favorite Journey to the West is the theme.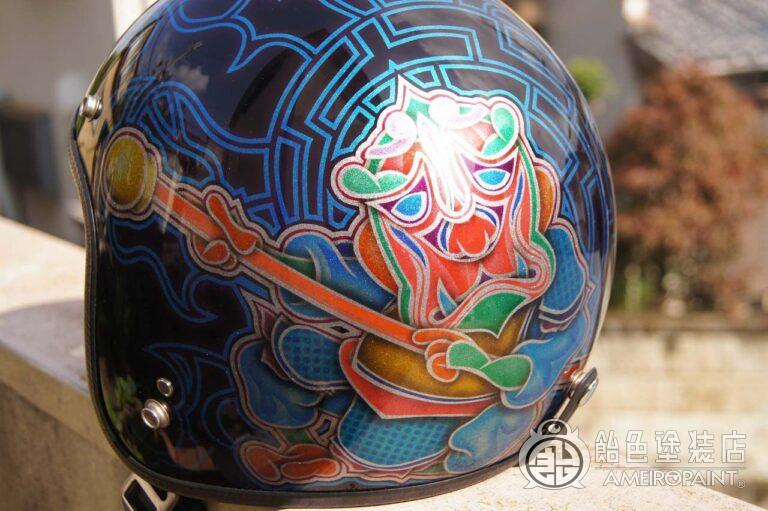 Speaking of Journey to the West, it is Son Goku.
Because he was a prank, he looked like a bad face.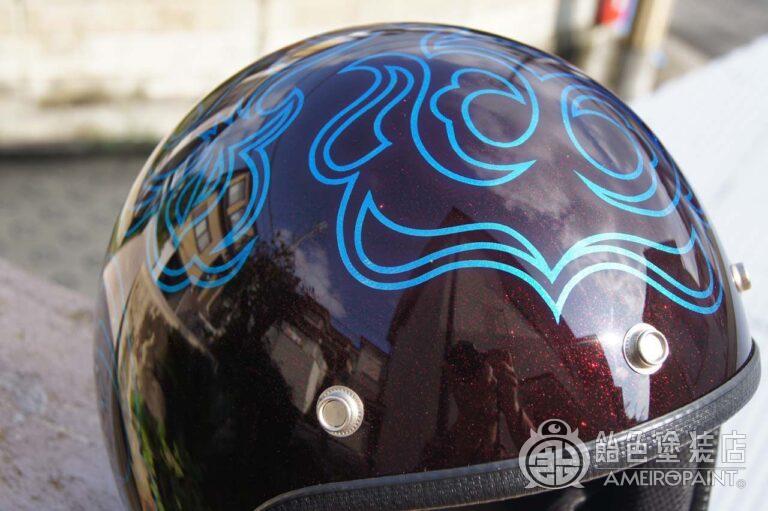 Simple graphic from the right side.
Blue line shines in dark red.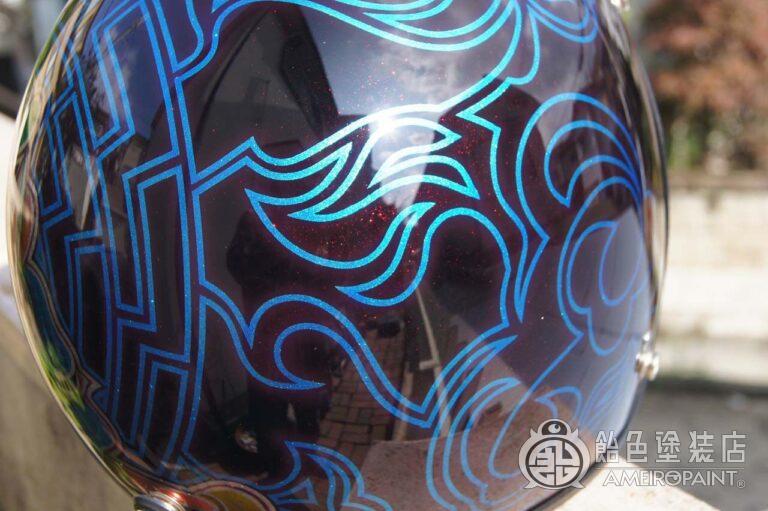 Similarly from the right side, looking from the back is like this.
Although it is difficult to understand in the photograph, the red of the base is a gradation so that it becomes thicker around Son Goku.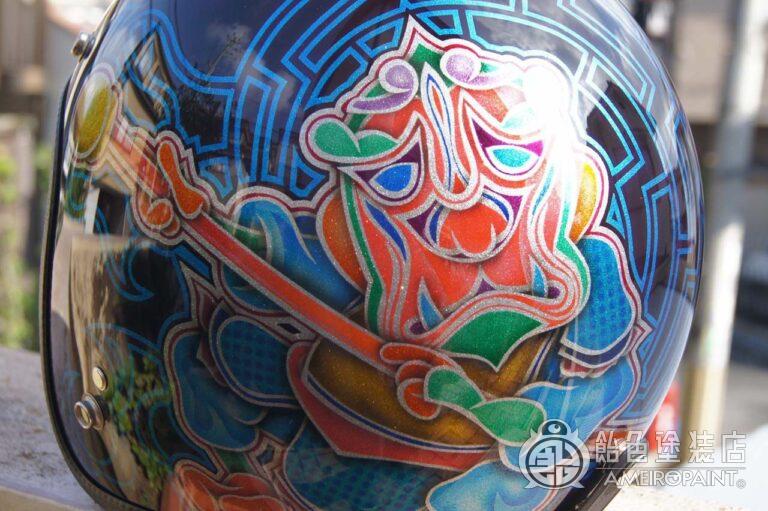 Enlarge the part of Son Goku.
A shadow is put and a little three-dimensional feeling is given to a planar illustration.
SAMPLE
CANDY PAINT
BASE
Metallic
Solid-Black
Mini-Flake
COLOR
Brandywine
Oriental-Blue
Pagan-Gold
Tangerine
Persimmon
Scarlet
Cobalt-Blue
Organic-Green
Purple