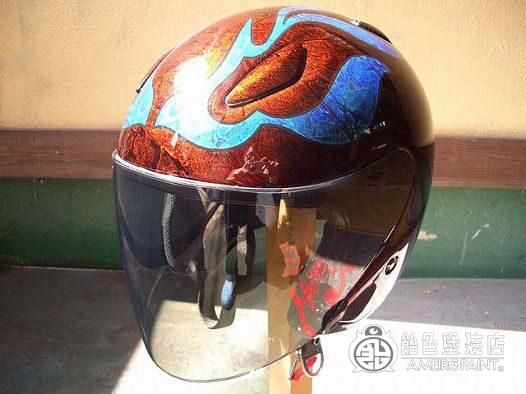 Show jet's helmet.
The hand helmet can not be dismantled in many cases, but almost this time I could do the ballus.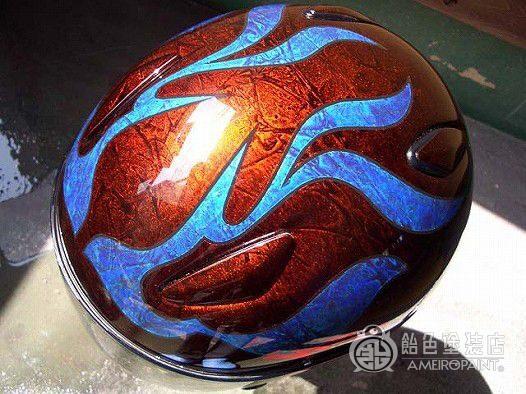 Wrap paint.
There is a graphic of Oriental Blue in the root beer.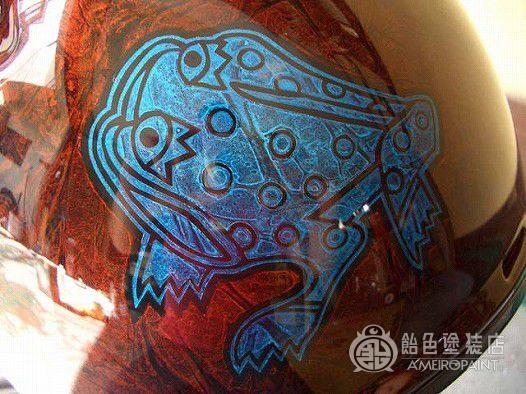 Up of the back of the head.
"GO HOME" is Japanese, "KAERU" is a homophonic word "frog".
Designing "frog" over the most important thing for motorbike riding "to go home safely".
The pattern of the rap shows the atmosphere.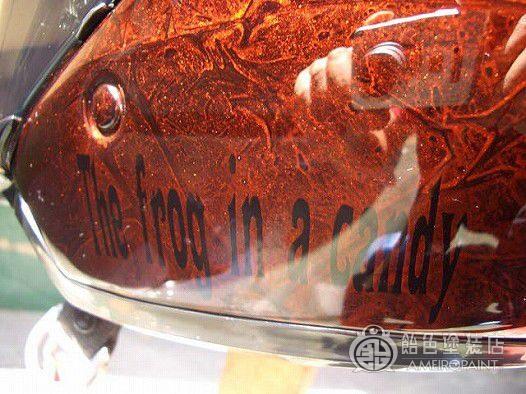 In the lower left, the letters are contained in the hit of the jaw exactly.
Frog is in the water, but this frog is in candy.
Uh, this is also a stylish content.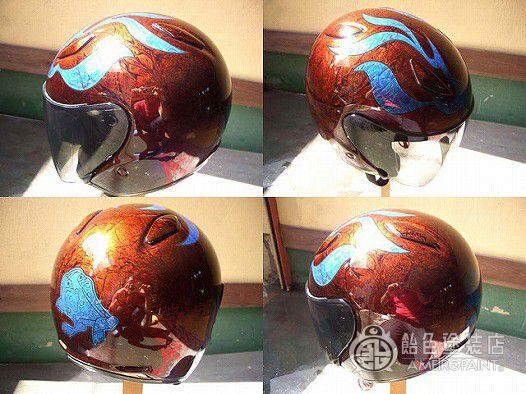 From various directions.
I arranged the color so that the front, back and blue are the points.
OWNER
WATANABE
CANDY PAINT
BASE
Solid-Black
Metallic
(Wrap)
COLOR
Root-Beer
Oriental-Blue