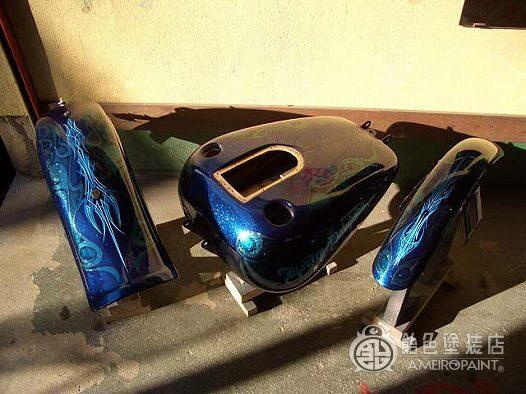 It is three points of exteriors of the Dyna wide glide.
Shop graphics and Continental Pinst & Lettering.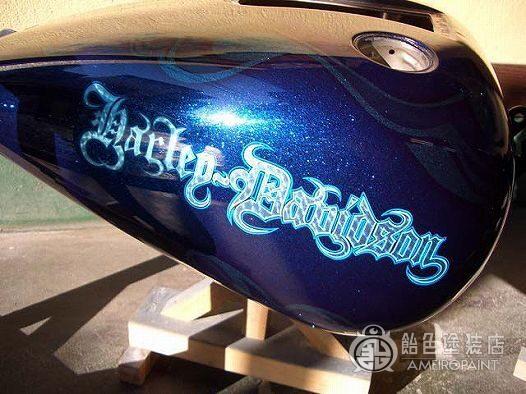 The lettering on the tank is spun on a silver leaf.
Oriental blue is blown over it, and the expression changes depending on the amount of light.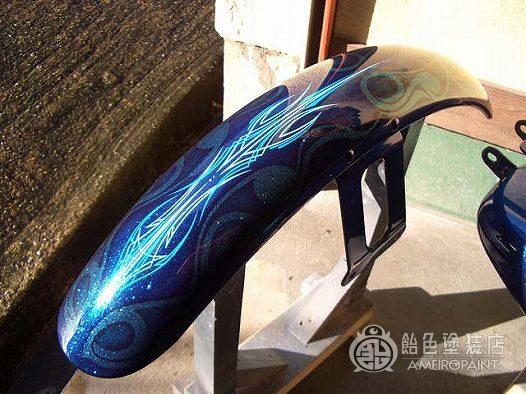 The front fender is pinstriped in the center.
Continental pints are delicate.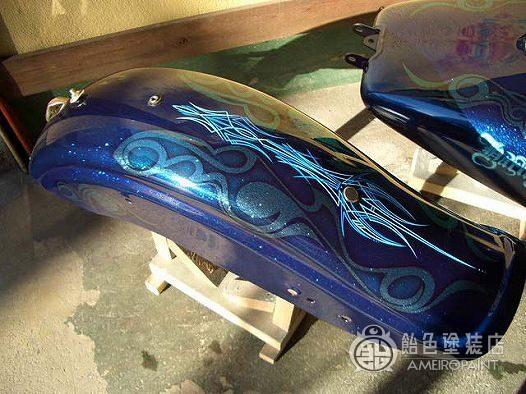 The rear fender is also pinstriped.
Apple red is added to the edge of the graphic as a hidden flavor.
This will give the color depth.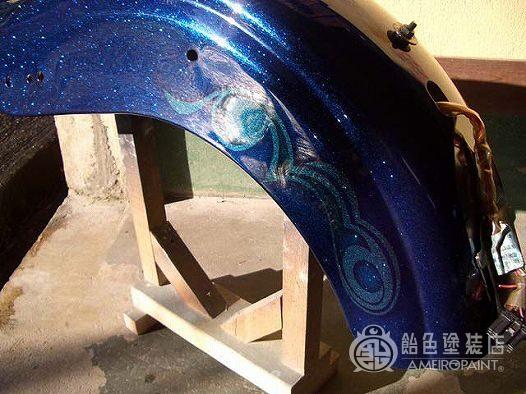 side of the rear fender.
Graphic around the suspension.
It is designed to tickle men's hearts with chillerism when assembled.
CLIENT
OWNER
FUJIWARA
CANDY PAINT
BASE
Solid-Black
Mini-Flake
COLOR
Apple-Red
Oriental-Blue
Teal
Cobalt-Blue
PINSTRIPING
LETTERING
Continental pinstriping