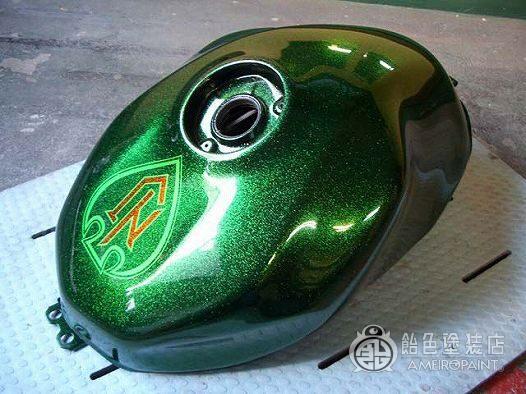 It is a full cowl all-pen that is rare in AMEIRO.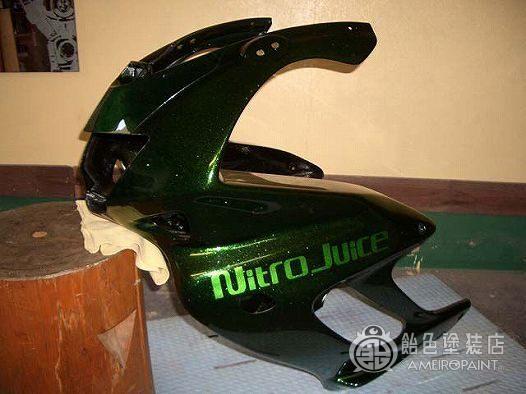 Wine point with logo mainly in green.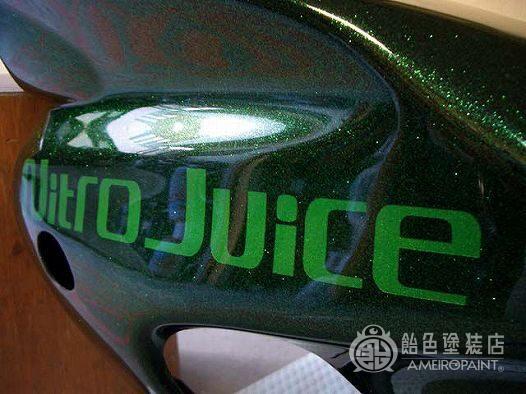 Deep green is based on black.
The green of the logo is painted based on metallic.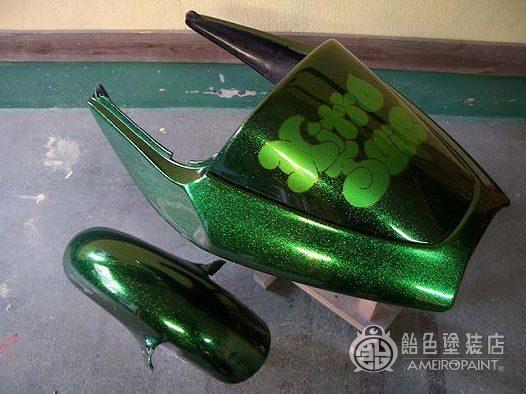 A curved surface like a seat cowl makes it easy to see the change in color depending on the amount of light.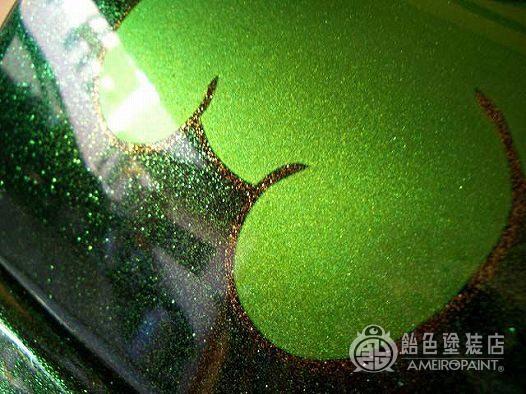 The yellow edge of the logo is the secret ingredient of this green.
By blowing yellow in front of green, it becomes green with more depth.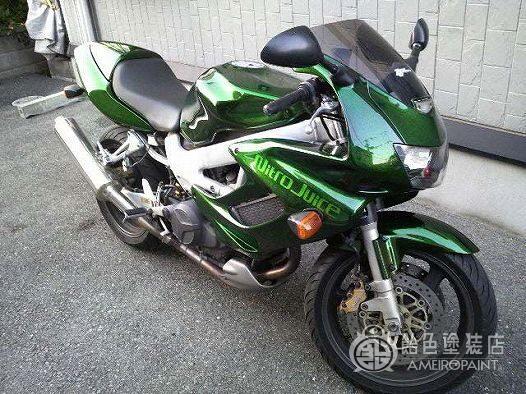 It looks like this when assembled
The owner sent me a photo.
OWNER
YAMAMOTO
CANDY PAINT
BASE
Solid-Black
Mini-Flake
Metallic
COLOR
Pagan-Gold
Organic-Green
Tangerine