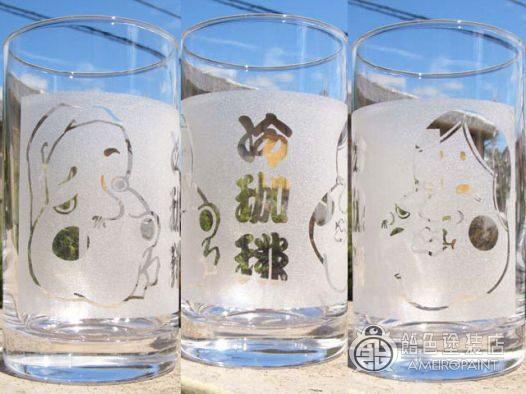 Sandblast the glass.
Her designs are Hyottoko and Okame.
Since it's my own iced coffee glass, I tried playing around with the word "cold coffee" in it.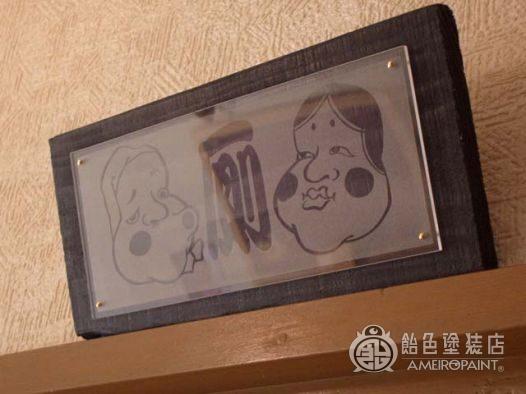 This is a toilet display.
Sandblasted from the back side of the acrylic plate.
It looks very chic and resembles the texture of Japanese paper.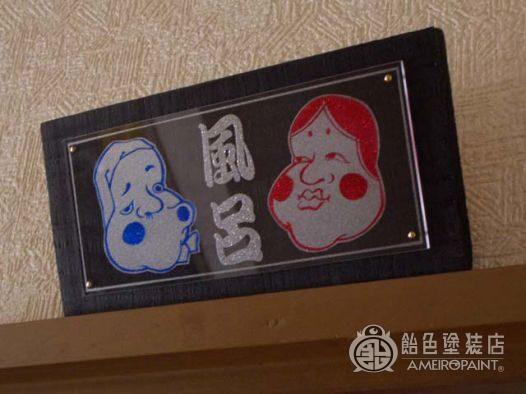 It is a bathroom with paint.
This is also made from behind. This makes the surface feel smooth.