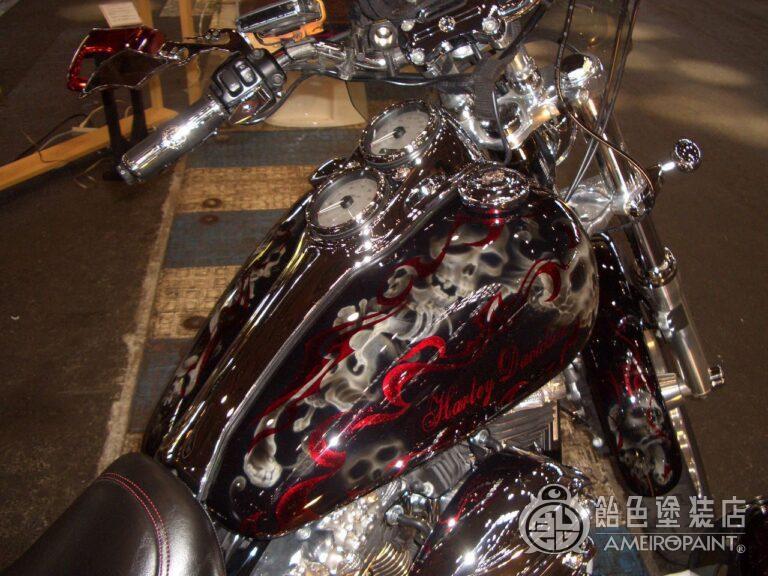 Collaborative paint with AIRBRUSH TOMOHIRO.
The base color is candy red, then smoke, so it looks black when not exposed to light, and red flakes appear when exposed to light.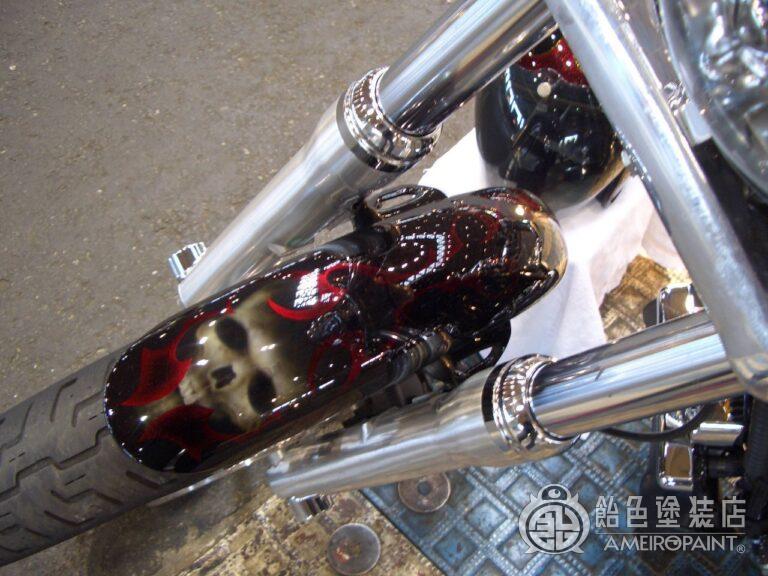 Owners who like skulls, skull parts are attached everywhere on the bike.
As a matter of course, the paint is also skull everywhere.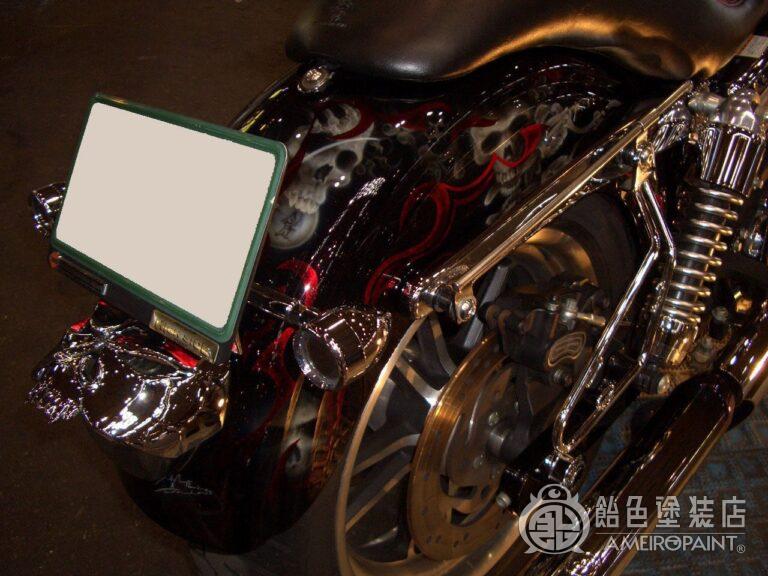 There is also a skull on the rear fender.
I want to count how many there are.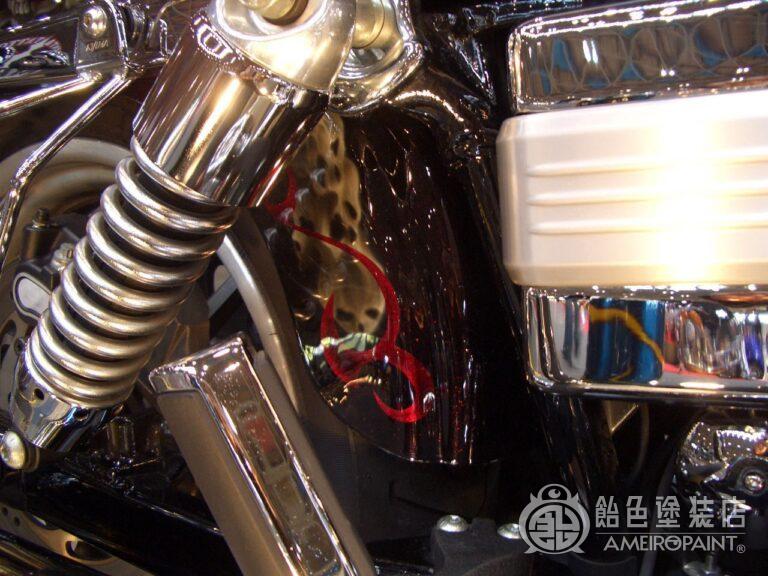 right front part of the rear fender.
This gap between the suspension and the swingarm looks surprisingly good.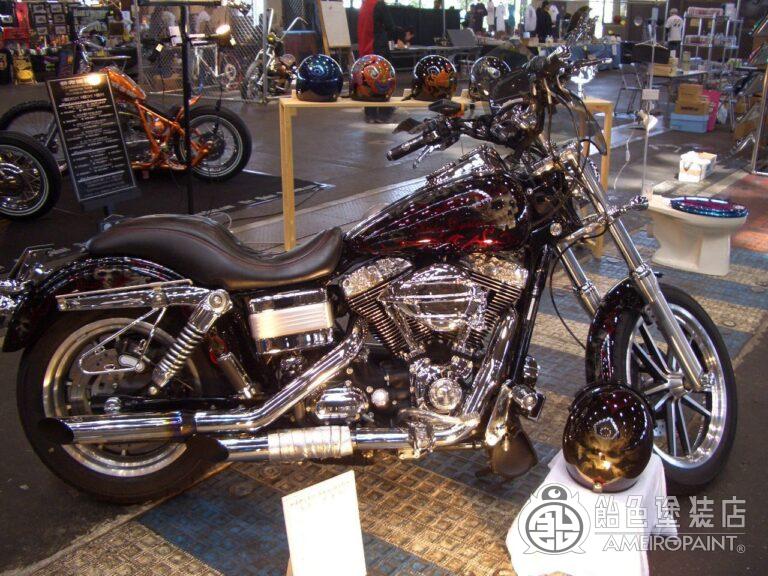 JOINTS CUSTOM BIKE SHOW 2011 exhibition vehicle.
OWNER
KAWATA
CANDYPAINT
BASE
Solid-Black
Mini-Flake
Metallic
AIRBRUSH
PAINT PROCESS
-Japanese Page-