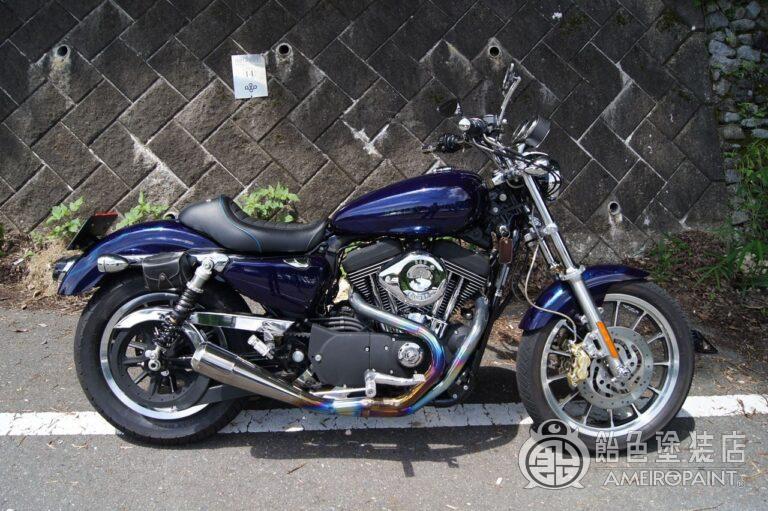 This order is for a tank, rear fender, side cover, and an external FRP front fender.
Custom running around the suspension.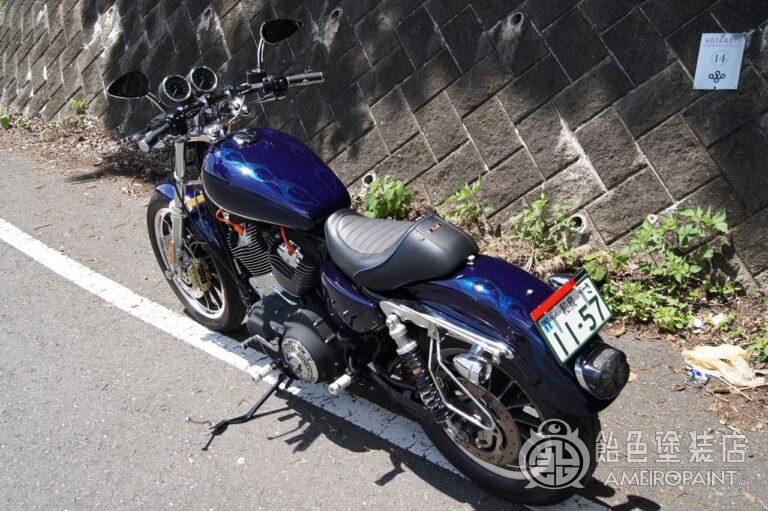 Custom paint for a custom finish.
The theme was the owner's trend color "blue" and "flames".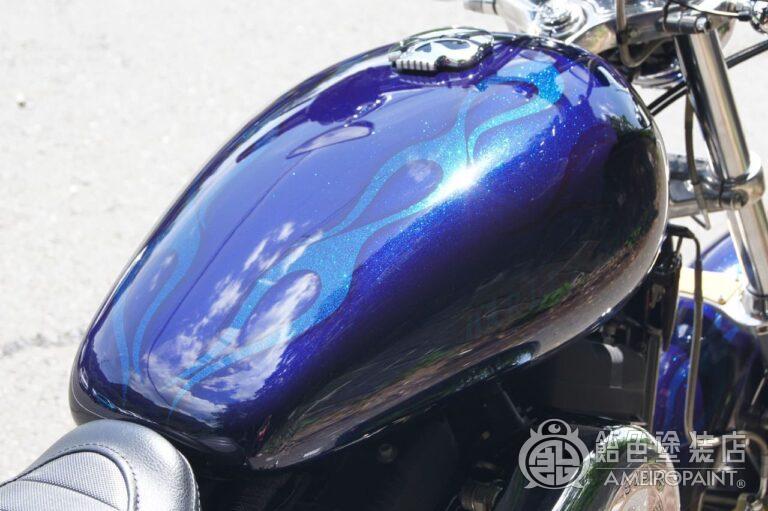 Flames in oriental blue on the tank top.
The base blue is cobalt blue.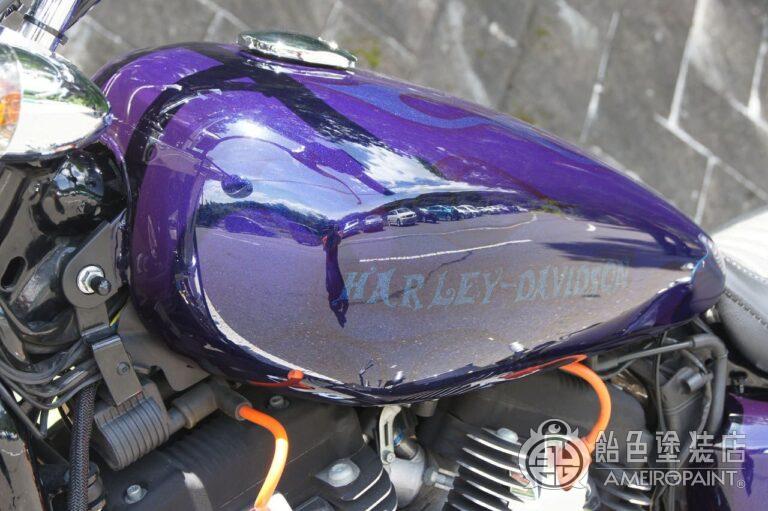 By adding a hidden flavor, the color changes to a solid purple even during the day depending on the amount of light.
Can you see that the color of the right front part of the tank has changed?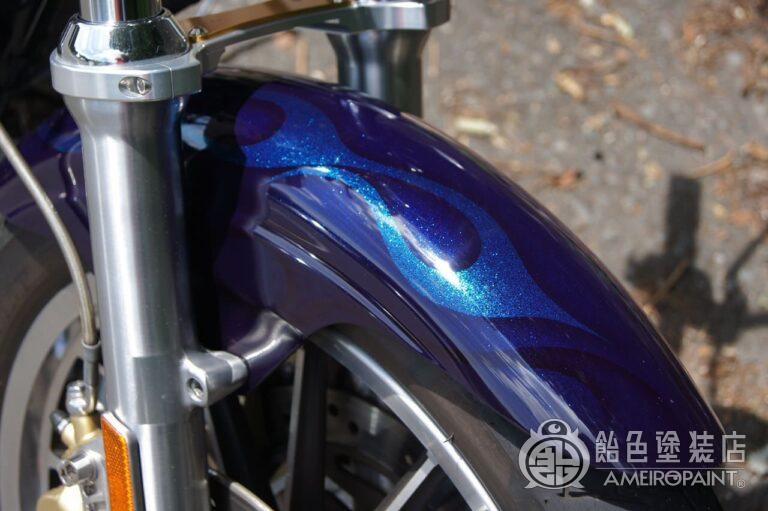 Flames on the front fender.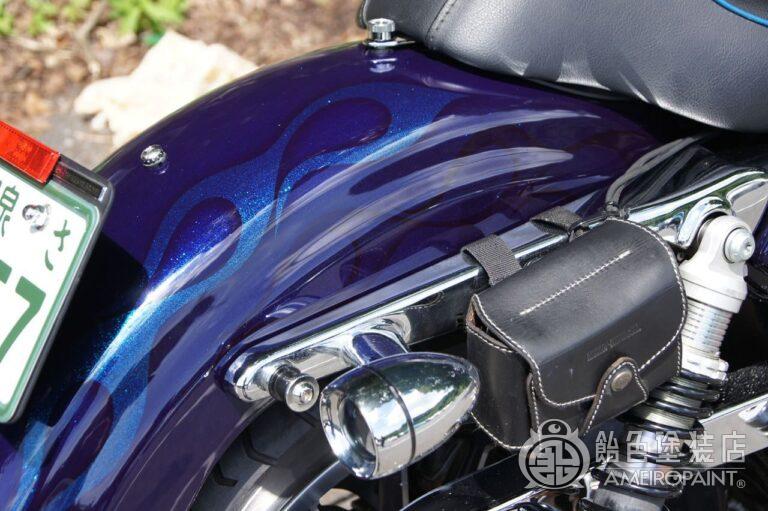 Also on the rear fender.
Since the flames are blurred with apple red, the color is darker.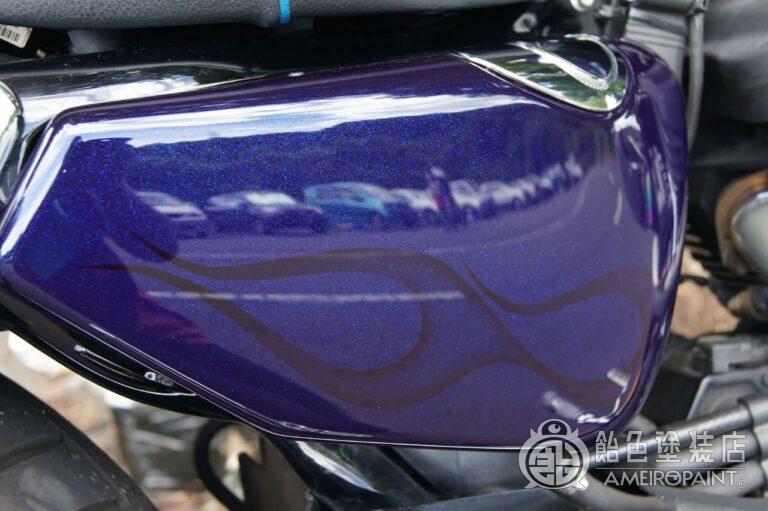 The side covers are apple red and the inside is blurred with flames.
The tank fender also has this flame on the side.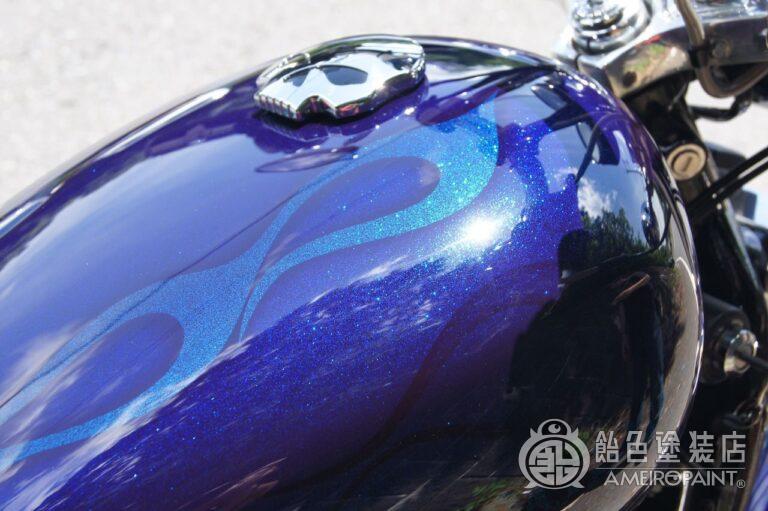 It's a tank up.
Brilliant blue brilliance develops depending on how the light hits it.
OWNER
AMINO
CANDYPAINT
BASE
Solid-Black
Mini-Flake
COLOR
Apple-Red
Smoke
Cobalt-Blue
Oriental-Blue
PAINT PROCESS
-Japanese Page-