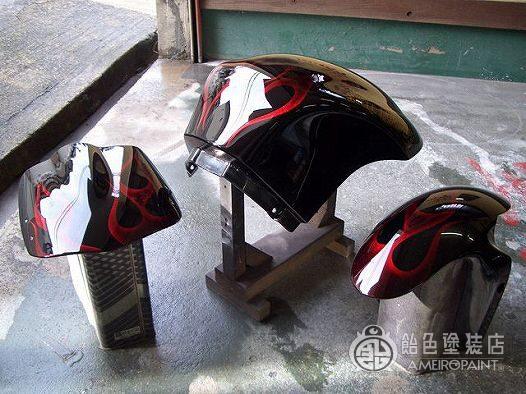 Buell's request from Motoworld Morrisin.
Painted based on the owner's image.buell-xb12s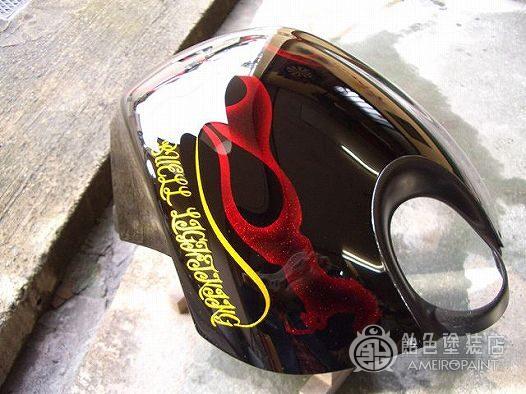 Flames from horses.
Candy red with metallic from outside to inside.
I created a logo based on the image, and this is also based on metallic and candy yellow BUELL LIGHTNING.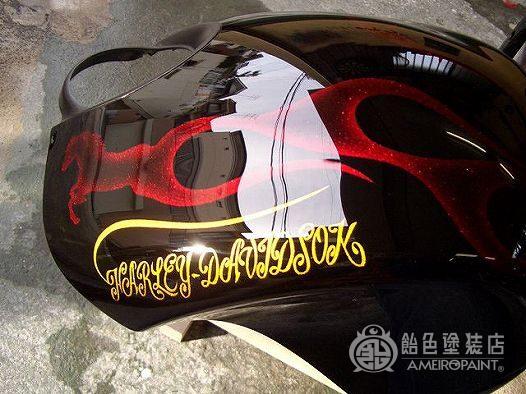 The left side is HARLEY-DAVIDSON because it is equipped with a Harley engine.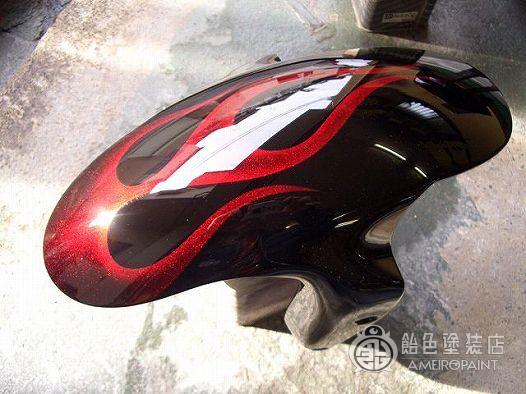 The front fender is simply Flames.
I put a line on the left when viewed from the front.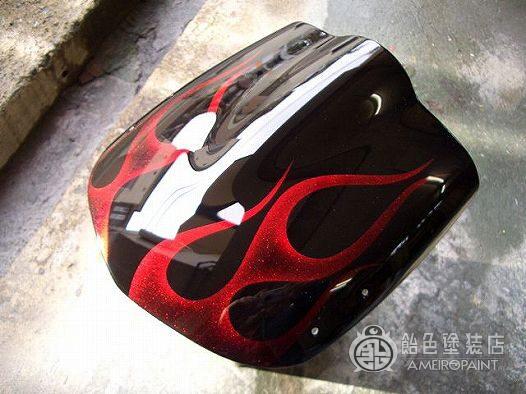 Contrary to the front fender, the cowl is flames to the right.