Off-road full face helmet.
Shell shape is very cool.
Paint with a scallop design that takes advantage of this shape.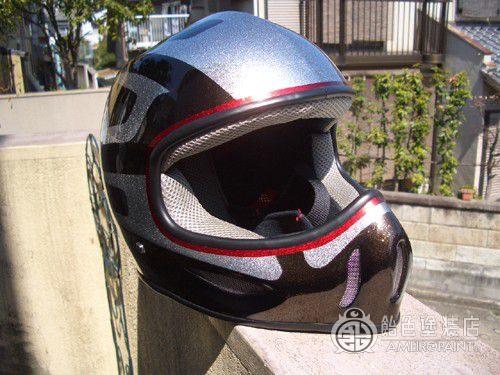 It was possible to reuse the edge rubber, paint all balanced.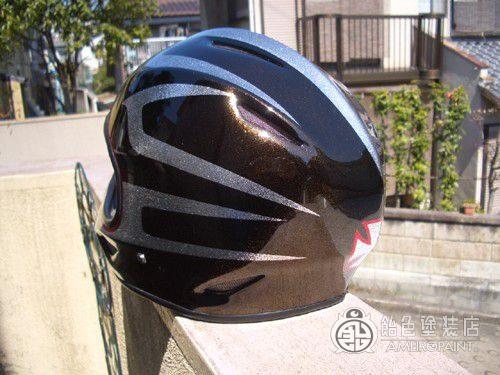 Based on the design of the magazine that the owner liked, a little arrangement was added.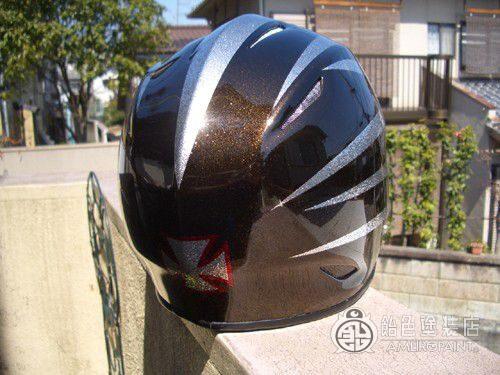 Iron cross of the back head is one point.
It is a custom paint using glittering glaze spreading F flakes.
OWNER
TINDA
CANDYPAINT
BASE
Solid-Black
Metallic
Flake